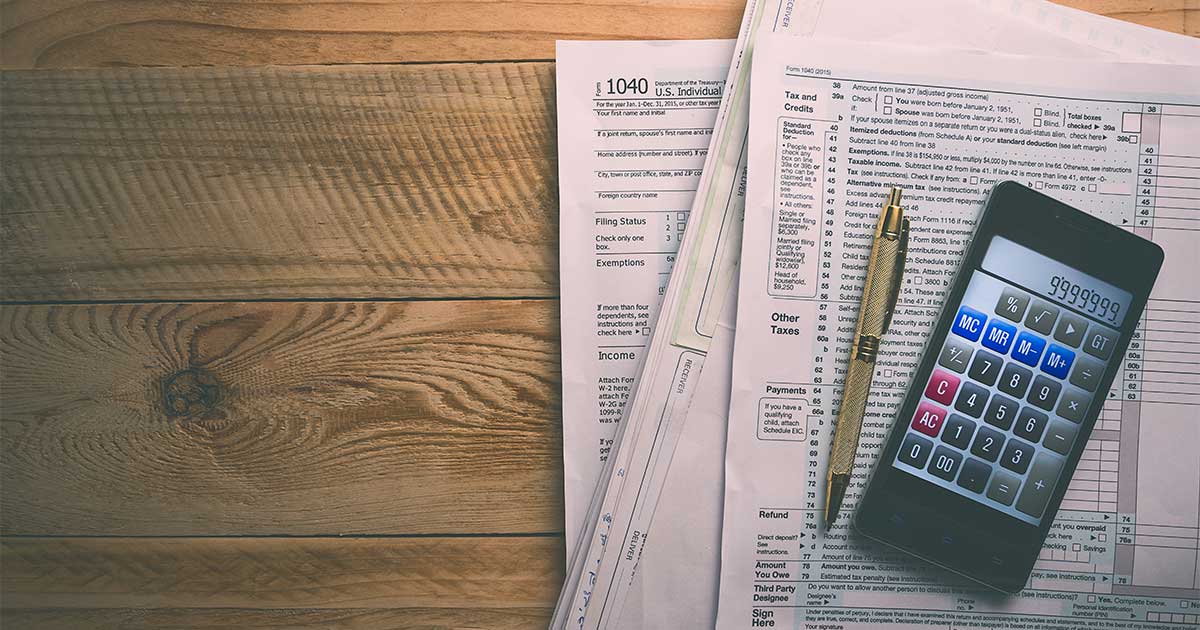 For many organizations, the pandemic era has been a test of resilience and adaptability. Maryland Smith's TerpTax is acing that test.
TerpTax, Maryland Smith's free tax preparation service, puts volunteer undergrad students to work helping qualifying community members and UMD graduate students file their taxes.
Most years, those tax returns are filed by the April 15 deadline, and soon after, the student volunteers head off in all directions for internships or job prospects. But 2020 was not like other years.
And TerpTax was ready to adapt.
Maryland Smith accounting lecturer and CPA Samuel Handwerger, who oversees the program, describes the changes his tax club made.
Working remotely: In March, when campuses closed and the country went into lockdown, in-person tax consultations were no longer possible. But Handwerger says his students took it in stride, seamlessly transitioning to performing their work virtually.
Working longer: With COVID-19 disruptions affecting so much of Americans' lives, the IRS extended the filing deadline by three months – to July 15. "Our volunteers just kept on working," Handwerger says, who oversees the program. That disruption also consisted of a transition to online work, Handwerger says. But in spite of it, he says, the students still managed to exceed expectations by helping 917 clients in 2020, up from 890 in 2019.
Creating their own internships: As spring semester ended, many accounting students found their summer internships delayed or canceled altogether. To continue working and gaining experience, they'd need to change TerpTax from a student club to a nonprofit. So, a team of students got together, did their research and registered the organization with the Internal Revenue Service as a 501(c)(3) nonprofit in the state of Maryland.
In addition to establishing the nonprofit organization, students also worked on creating a new website, as well as facilitated a webinar to UMD students campus-wide on student loan planning and helped some taxpayers with applying for offers-in-compromise, an endeavor the organization had not done before, Handwerger says.
"I was impressed," says Handwerger.
TerpTax isn't just another club, he says – it's an experience that yields beneficial lifelong skills and relationships.
"TerpTax offers an opportunity for students to get real-life experience that will aid them in their careers. Even if a student isn't going into tax or accounting work, it looks good to have participated in this type of endeavor because this is real work."
Launched in 2015, TerpTax has achieved recognition as a Volunteer Income Tax Assistance (VITA) chapter by the IRS. Hundreds of Maryland Smith students have participated in the program, working up to three to four hours a week to provide free tax return services to low-to-mid-income individuals, families making $60,000 or less, elderly individuals, students, and people with disabilities.
The program is run by Maryland students and it operates very much like a CPA firm, Handwerger says, with a quality review system to boot.
Student participants are mostly graduate and undergraduate accounting students, but even students from other majors are encouraged to get involved, Handwerger says. Every student is trained with software that walks them through the tax return process. With time and supervision, any student can get the hang of it, he says.
It's a strategy that has been integral to the organization's success, Handwerger says, and it's a big part of why TerpTax has been able to help roughly 600 UMD international students in the past year alone.
"We feel that we have an important role to play at this University and one piece of that is by assisting our international students," says Handwerger. "Filing taxes on your own can be confusing and we want to make sure that we're helping them stay tax compliant and make it easy for them to reapply for H1B visas to remain in the United States."
This spring, Handwerger hopes the organization picks up where it left off. The goal is to help even more international students – Handwerger hopes to help 1,000. But what he's most excited about, he says, is seeing the continued growth of his students.
"When I first started this, I figured I would have to do a lot of hands-on leadership much like I would in my own CPA firm. But the students who have come on board have really taken ownership," Handwerger says. "It's been amazing to watch them as a group. I'm always there to answer questions and supervise, but it's all them."
Media Contact
Greg Muraski
Media Relations Manager
301-405-5283  
301-892-0973 Mobile
gmuraski@umd.edu 
About the University of Maryland's Robert H. Smith School of Business
The Robert H. Smith School of Business is an internationally recognized leader in management education and research. One of 12 colleges and schools at the University of Maryland, College Park, the Smith School offers undergraduate, full-time and part-time MBA, executive MBA, online MBA, specialty master's, PhD and executive education programs, as well as outreach services to the corporate community. The school offers its degree, custom and certification programs in learning locations in North America and Asia.