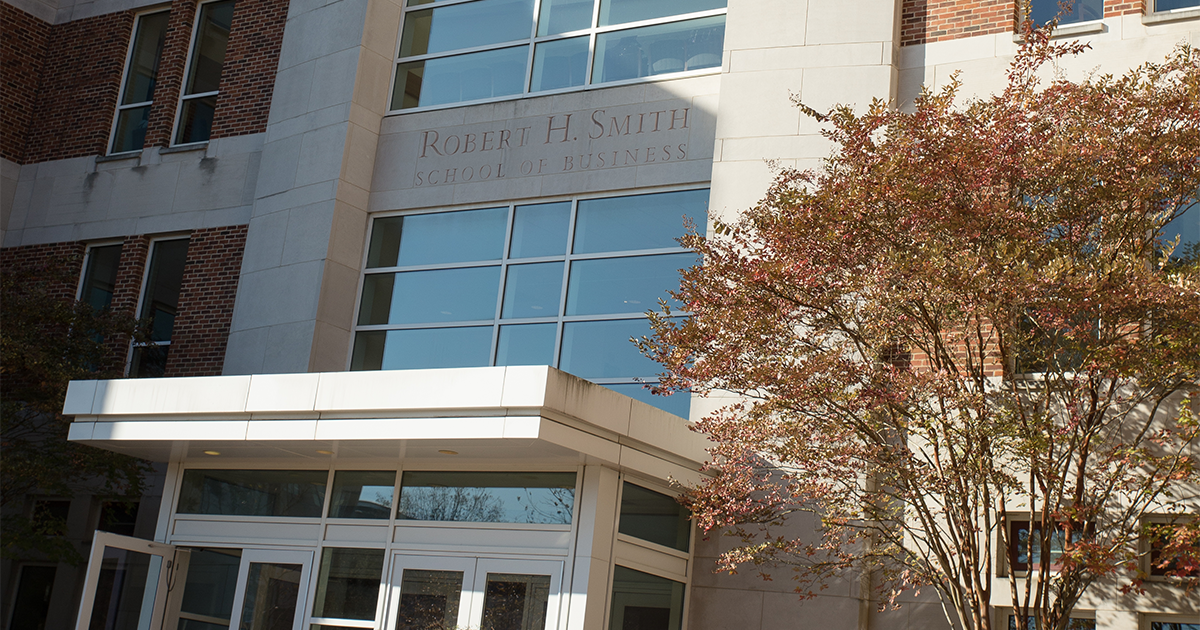 In a pandemic year, it was difficult for student organizations across the University of Maryland to get together. But clubs in Maryland Smith's MBA Association found ways to persevere.
Clubs that innovated and overcame challenges of maintaining their community remotely were recognized during this year's MBAA Club Awards. Each of the 14 student-run organizations were divided into two separate categories – social and professional – with the winners being awarded $500 to add to their budget for the next academic year. Recognized clubs will also be included in the plaque to the MBAA Club awards and will be displayed in the hallway of the case rooms.
In a departure from previous years, the award nomination process deviated from an MBAA-only selection to a cohort-driven voting process carried out through a survey administered to students.
The change, led by Balajee Chandrasekaran, MBAA executive vice president, was intended to ensure that award recipients were those that had the greatest impact on the FTMBA community at the University of Maryland's Robert H. Smith School of Business.
All of the clubs deserved recognition for their hard work and dedication to working through such difficult circumstances in this last year, says MBAA President Virginia Pierrie, a second-year student in the Full-Time MBA program.
"Our clubs overcame an unprecedented set of challenges over the last year and provided their peers with the opportunity to build relationships and develop professional skills," says Pierre. "The Smith community is stronger and more connected as a result of their leadership. We are grateful for all our club leaders and the work they undertook to enrich the student experience in the 20-21 academic year."
The winning clubs were:
Social Club:
Latin MBA Association
Silvana Perez Corrales, president
Edgar Valenzuela, vice president of finance
Professional Club:
Marketing & Communications Association
Samprithi Santosh, president
MaryPat Scanlon, vice president of finance
Media Contact
Greg Muraski
Media Relations Manager
301-405-5283  
301-892-0973 Mobile
gmuraski@umd.edu 
About the University of Maryland's Robert H. Smith School of Business
The Robert H. Smith School of Business is an internationally recognized leader in management education and research. One of 12 colleges and schools at the University of Maryland, College Park, the Smith School offers undergraduate, full-time and part-time MBA, executive MBA, online MBA, specialty master's, PhD and executive education programs, as well as outreach services to the corporate community. The school offers its degree, custom and certification programs in learning locations in North America and Asia.