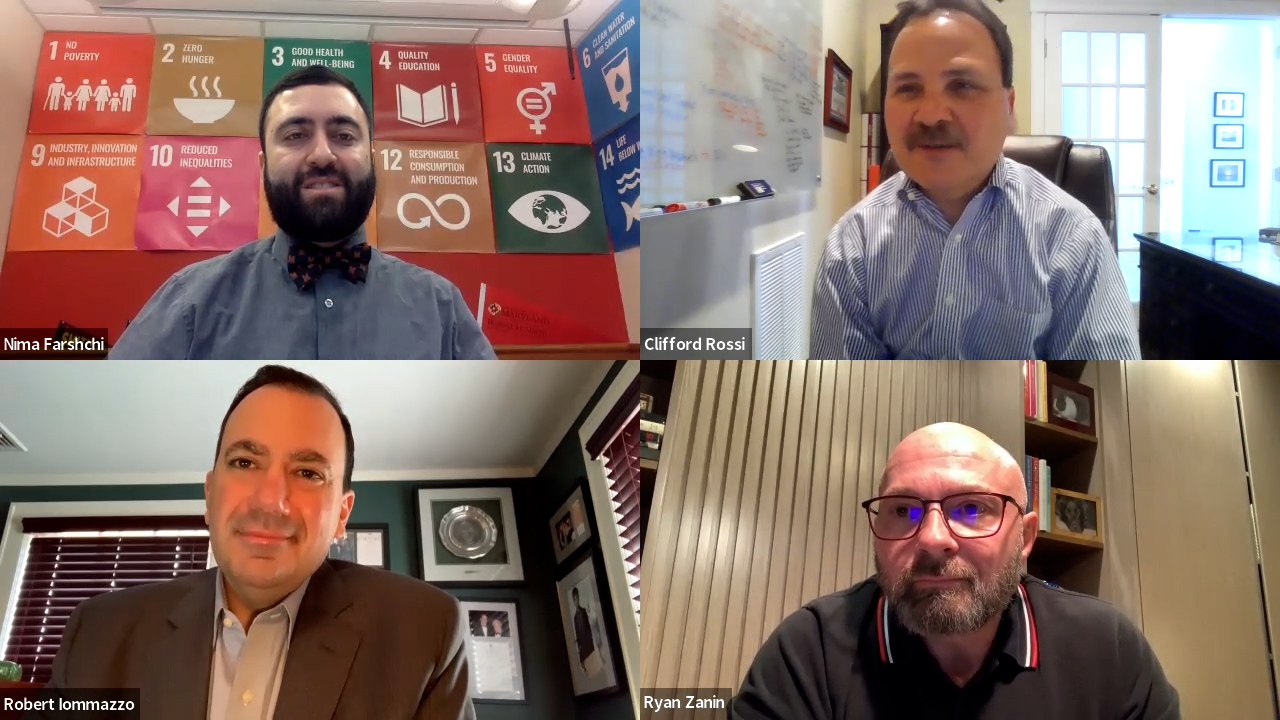 Beyond quantifying and getting their boards to understand traditional financial risks such as credit and market risk, corporate risk officers are grappling with a host of nontraditional risks associated with and ranging from cyber to ESG (environmental, social and governance) and DEI (diversity, equity and inclusion).
Maryland Smith's Clifford Rossi gets to the heart of this quandary: Risk management has moved increasingly quantitatively over the past 15 to 20 years, to a point of getting close to becoming an "actuarial kind of profession," he says. "This is great," but [recent ESG- and DEI-related] episodic events bring us back to the reality that not everything can be measured in exactly the way we would like. [Risk professionals] are trying to get their arms around those things, but you can't rely necessarily on a model-based outcome to get at those things. And yet they are in the forefront of [chief risk officer-corporate board discussions] today."
Rossi, professor of the practice and executive in residence for the University of Maryland's Robert H. Smith School of Business, recently addressed the vexing situation with a prominent chief risk officer, Fannie Mae CRO Ryan Zanin, who recently was named to the same position for Westpac Group.
This challenge "leads risk officers to rely on imagination," says Zanin. But this involves "utilizing all the tools and techniques and data that's at our disposal … in terms of computing power and access to data to help inform some of that imagining."
"A lot of the non-financial risks have forced us into thinking 'What could go wrong?' … And 'What could go wrong after that?' This, he says, "creates daisy chains in our minds and we think about what we would do." This is where scenario analysis comes in "and is really helpful… and you can't be looking for a number, necessarily, to land on."
"Really," he adds, "the value you get is through imagining the outcomes and then asking yourself, if we don't like these outcomes, what could we do differently today to make those outcomes better – directionally better and not necessarily [according to a calculated numerical value]. … We live in a real world, so there are practical implications and cost benefits that we have to think about."
The Rossi-Zanin discussion was part of a "Risk Leadership Series" webinar, co-hosted by Maryland Smith and SEBA Executive Search.
View the program: "Risk Leadership Webinar Series with Ryan Zanin."
Media Contact
Greg Muraski
Media Relations Manager
301-405-5283  
301-892-0973 Mobile
gmuraski@umd.edu 
About the University of Maryland's Robert H. Smith School of Business
The Robert H. Smith School of Business is an internationally recognized leader in management education and research. One of 12 colleges and schools at the University of Maryland, College Park, the Smith School offers undergraduate, full-time and flex MBA, executive MBA, online MBA, business master's, PhD and executive education programs, as well as outreach services to the corporate community. The school offers its degree, custom and certification programs in learning locations in North America and Asia.