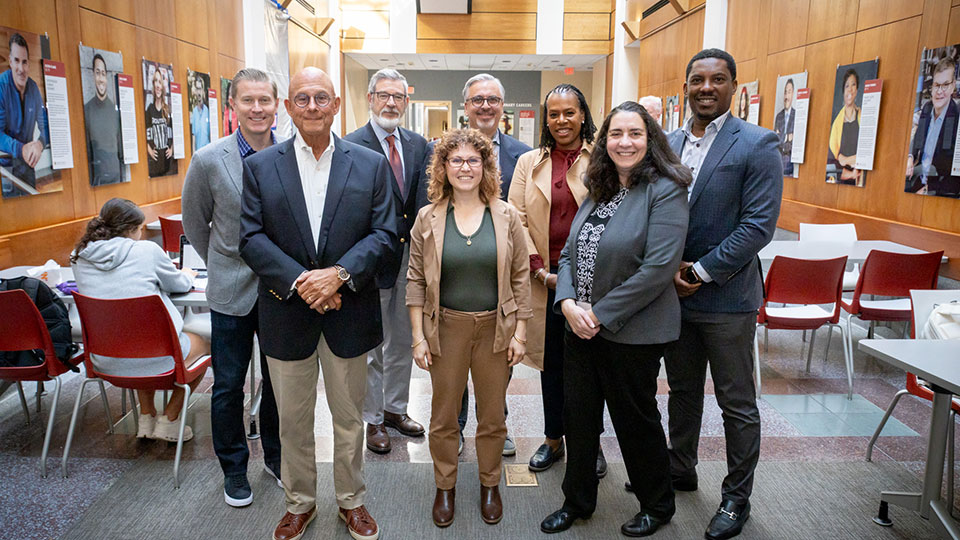 The third annual Smith Advisory Council Day welcomed 150 alumni, employers and industry leaders to Van Munching Hall on Friday, Oct. 27. Participants came from across the country and as far as London, England. The event brings the councils together each year to evaluate the Smith School's programs and curriculum, hear from current students and network.
"Together, we really elevate the student experience," said Wedad Elmaghraby, Senior Associate Dean for faculty and Dean's Chair professor of operations management, during opening remarks to participants. 
There are 352 advisory council members across 10 councils. Council members serve for two years, and the terms can be renewed. The Advisory Council initiative is part of the Office of Experiential Learning, supporting the mission to create integrated, interdisciplinary opportunities for students to solve real-world problems for real-world companies. 
Alumna and council member Nadine Payne, MBA '15, a Senior Vice President, Risk Governance and Controls, Global Commercial Lending Management with Citi, attended the event and is serving her second term. "I credit Smith with a lot of my career success. I like the opportunity to give back and this just allows me to keep doing that," she said.
"You make what we do relevant and the students are deeply thankful for everything you do," said Smith School Dean Prabhudev Konana. He introduced students who talked about the skills they have gained from experiential learning opportunities made possible by some advisory council members.
"There are definitely multiple benefits to us as well," said advisory council member Ketan Mudda, Director of AI Enablement at Walmart. "It motivates us to keep learning more and more. It's also a great networking event." 
Learn more about partnering with the Office of Experiential Learning by providing classroom projects, student coaching, or joining an advisory council today.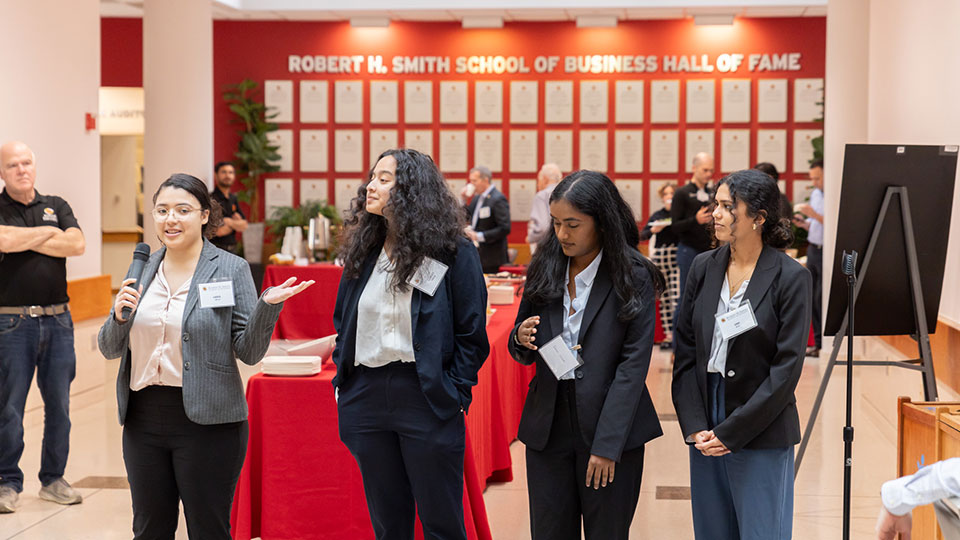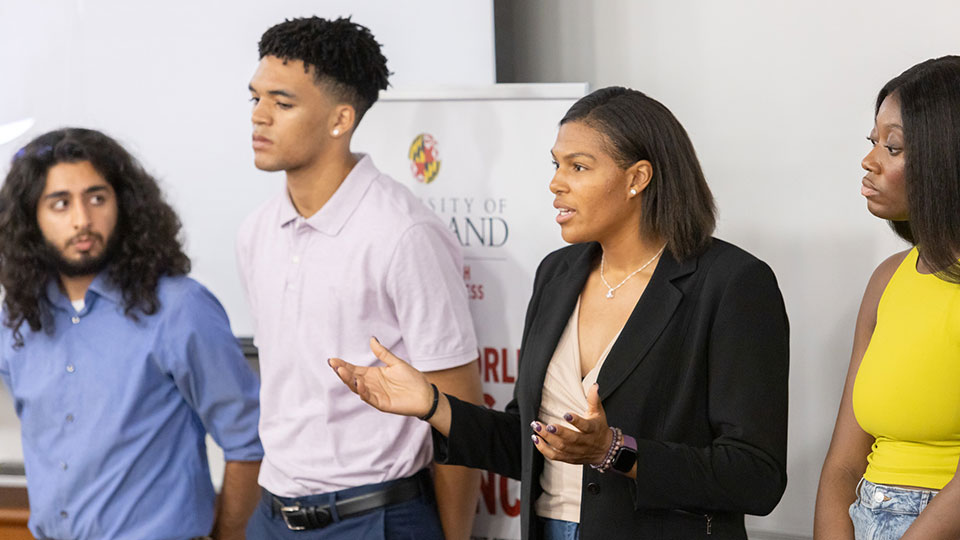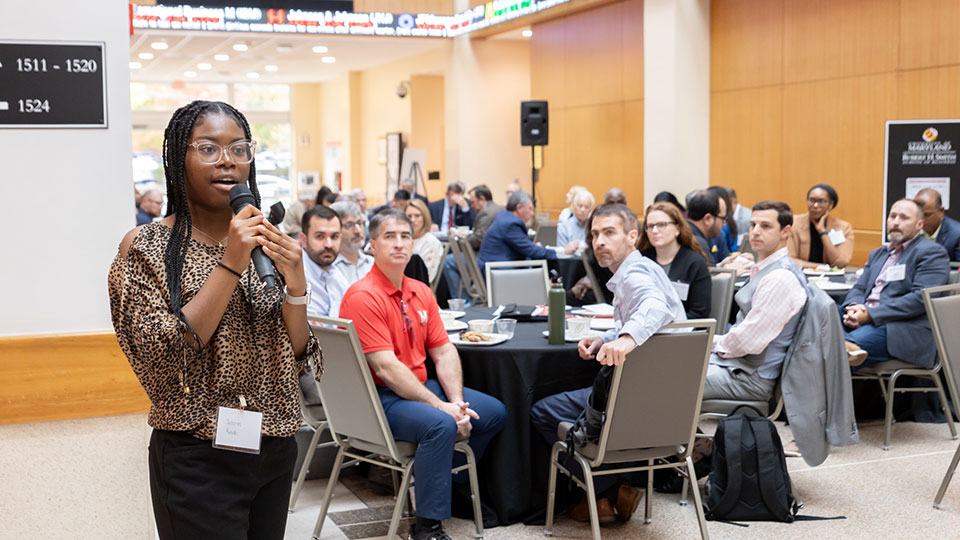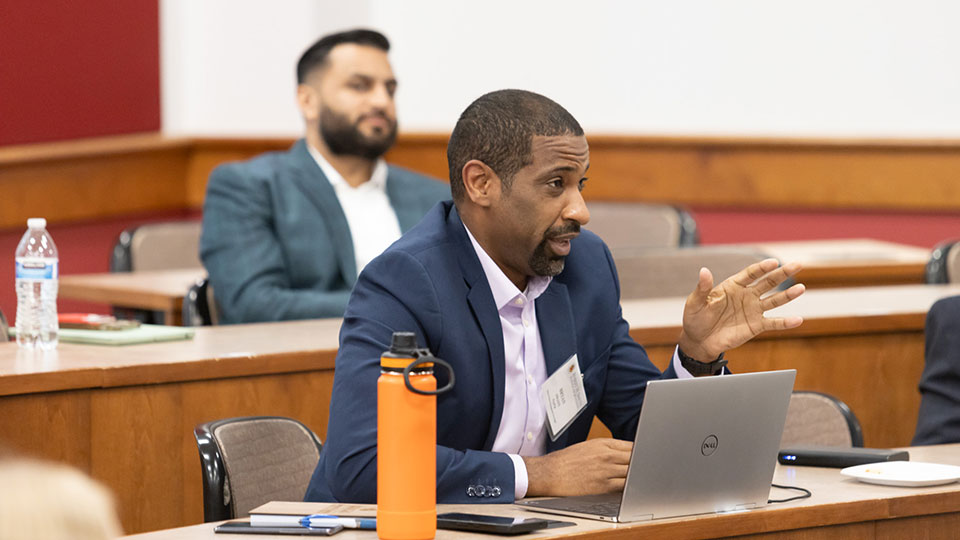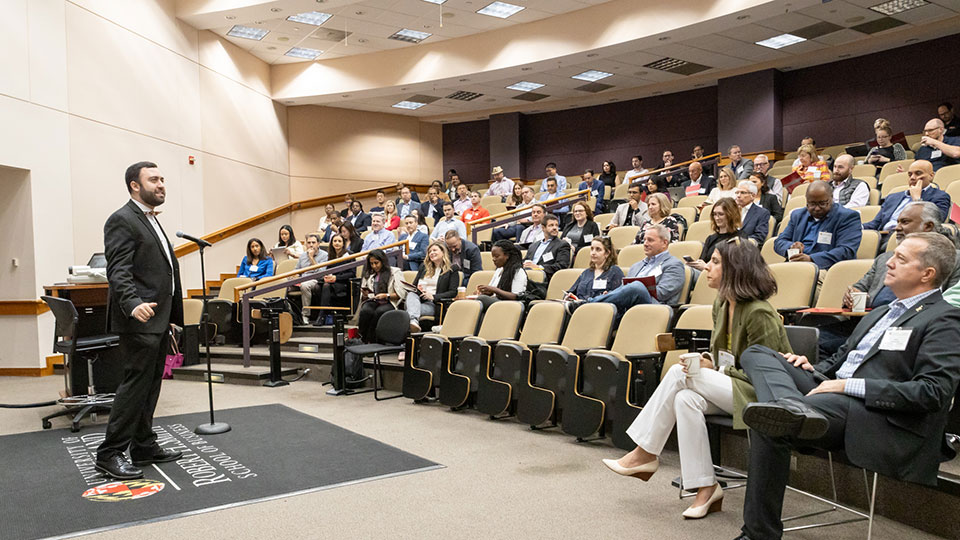 Media Contact
Greg Muraski
Media Relations Manager
301-405-5283  
301-892-0973 Mobile
gmuraski@umd.edu 
About the University of Maryland's Robert H. Smith School of Business
The Robert H. Smith School of Business is an internationally recognized leader in management education and research. One of 12 colleges and schools at the University of Maryland, College Park, the Smith School offers undergraduate, full-time and flex MBA, executive MBA, online MBA, business master's, PhD and executive education programs, as well as outreach services to the corporate community. The school offers its degree, custom and certification programs in learning locations in North America and Asia.