External Transfer Orientation
Welcome to Maryland Smith
Greetings, and Welcome to the Maryland Smith Undergraduate Family.
The Smith UG experience is intentional and spectacular. Throughout your time at Smith, you'll experience a variety of impactful courses, programs, and activities to turn you into a top-notch, value-added force to be reckoned with. You have quite the journey ahead of you! 
That being said, you still need to take the first steps yourself. For your Maryland Smith college journey, you'll need to be proactive. You need to "show up." How? I'll explain in detail when we meet face-to-face. First, review the five orientation modules below. After that, you'll work alongside our exceptional advising team to get registered and ready for your first semester at Smith.
I look forward to meeting you in person.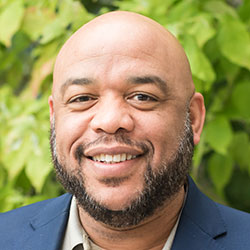 Victor C. Mullins, PhD
Associate Dean | Diversity Officer
Robert H. Smith School of Business
University of Maryland