Tsega Tadesse Belachew Directory Page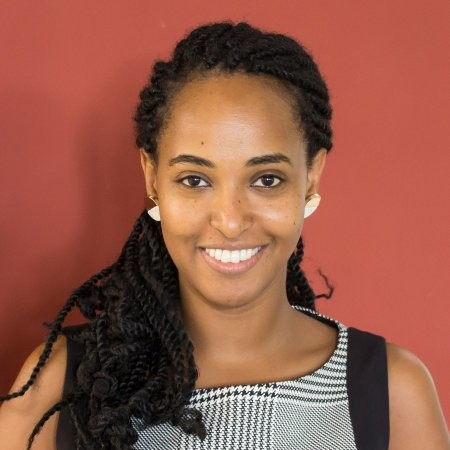 Tsega Tadesse Belachew
Director of Venture Development, Dingman Center
Contact
---
Tsega Tadesse Belachew joined the Dingman Center for Entrepreneurship as director of venture development in 2022. She oversees the center's venture program portfolio and team. She collaborates with the managing director on fundraising, and stewardship while supporting strategy and operations and representing the center at local, regional, and national events and conferences.
Belachew's career has focused on activating, facilitating, and catalyzing innovation by diverse individuals around the world since 2008. She is an avid practitioner-learner who uses diverse tools within multiple sectors to lead teams, unlock innovation and advise business and social entrepreneurs to grow their ventures.
Before Dingman, Belachew was a technical and thought leader for product development, research, learning, and program design at IREX, a global education organization working in +100 countries. She helped launch and lead teams for multi-million-dollar programs that unlock the leadership, entrepreneurial, and social innovation potentials of young people in Guatemala, Iraq, Tunisia, and throughout sub-Saharan Africa.
Belachew has mentored, and judged ventures for multiple cohorts of George Washington University Business School's New Venture Competition and African Women Entrepreneurship Cooperative. She was founding faculty at a new/startup university designing and launching the core entrepreneurial leadership curriculum, "ALU Innovate" programming, and educating the first ~300 students from 23+ countries in Africa. African Leadership University (ALU) has since been named 'the Harvard of Africa', Fast Company's most innovative company in Africa. Before ALU, Belachew was an intrapreneur at Ashoka: Innovators for the Public where she facilitated learning and network building to support ~3000 social entrepreneurs and young changemakers around the world to grow their impact. She has profiled the stories of technology social ventures through ICTworks and founded two platforms, senduQ, and Hornlight, highlighting African diasporan storytelling during a nascent African digital landscape from 2007 to 2012.
Belachew has a Bachelor of Science in International Studies and Biochemistry and Molecular Biology from the University of Richmond. She lives in Washington D.C., keeps strong links to her Ethiopian heritage, and finds joy in creative hobbies like art, culture, and travel.