Ross Cooper Directory Page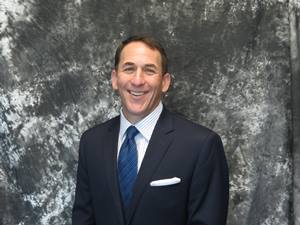 Contact
---
Mr. Cooper is an adjunct professor of business law at the Robert Smith School of Business at the University of Maryland and at the Kogod School of Business at American University, teaching Business Law since 2018.  Outside of teaching, in May 2021, Mr. Cooper was appointed Special Advisor for Business Strategy at Beacon Roofing Supply, Inc.,  a Fortune 500 publicly traded roofing and building materials distribution company (NASDAQ: BECN). Beacon has over 400 locations throughout the United States and Canada, over 5000 employees, and annual revenue of approximately $7 billion.  Mr. Cooper is responsible for all of Beacon's mergers and acquisitions activities.  From May 2006 until May 2021, Mr. Cooper was Beacon's Executive Vice President, General Counsel & Secretary, responsible for all of Beacon's legal affairs including contracts, employee relations, acquisitions, SEC reporting, corporate governance, ES&G, insurance procurement, commercial leasing, and litigation and claims management.  Mr. Cooper was one of Beacon's Named Executive Officers and sat on the company's Executive Committee.  He attended all of Beacon's Board of Directors meetings and counseled the Board and its Committees on all legal issues confronting public company Boards of Directors.  Included among his Board of Directors experience is coordinating the corporate governance efforts of the Nominating and Corporate Governance Committee, advising the Compensation Committee on compensation practices and disclosure issues, and advising the Audit Committee on SEC compliance and other regulatory matters.  He created and taught seminars on legal issues affecting Beacon's business including labor relations, contract management and basic business law principles.      
Prior to joining Beacon, Mr. Cooper was the Chair of the Business Litigation Practice Group of Shulman, Rogers, Gandal, Pordy & Ecker, the largest suburban Washington, D.C.-area law firm.  His practice consisted of general business, contract and construction litigation; securities; antitrust; employment discrimination; intellectual property; and government contracts.  He had extensive experience before federal and state trial and appellate courts throughout the United States.  Among his noteworthy cases are:  In re: Cullen Litigation, No. 270 (Sup. Ct. N.J. 2006), wherein Mr. Cooper secured dismissal of multi-million dollar products liability claims against a major medical device manufacturer; Cohen v. Cohen, No. 228 (April 20, 2004 Md. Ct. Sp. Appeals), in which Mr. Cooper obtained reversal of the trial court's grant of summary judgment in a multi-million dollar stockholder suit; County of Nassau v. Public Safety Systems, Inc. et al., No. 99 Civil 685 (E.D.N.Y. 2004), in which Mr. Cooper obtained summary judgment on behalf of Old Republic Insurance Company in connection with a municipality's attempt to recover on a multi-million dollar surety bond; Richard Ravid, Inc. v. Century Research Labs et. al., No. 01-122-H, (S.D.Cal. January, 2003), in which Mr. Cooper obtained permanent injunctive relief against an infringer in a cosmetics counterfeiting case; 1722 Eye Street Associates v. Ronald J. Cohen, et. al., No. 198675 (Mont. Co. Md. 2001), in which Mr. Cooper was lead trial counsel in a four week bench trial securing rescission of a vote ousting control of two multi-million dollar real estate partnerships from the firm's client; FDIC v. Bender, 127 F.3d 58 (D.C. Cir. 1997), in which Mr. Cooper obtained reversal of the trial court's judgment respecting the terms of multi-million dollar commercial loan agreements; Oakland Steel v. U.S., 33 Fed. Cl. 611 (1995), in which Mr. Cooper obtained dismissal of a contract claim involving the Navy's procurement of aircraft catapults; and King v. Hillen, 21 F.3d 1572 (Fed. Cir 1994), the first case to clarify the standards governing sexual harassment in the Federal workplace and earning Mr. Cooper a special commendation from the Director of the United States Office of Personnel Management.
Prior to joining Shulman Rogers in 1999, Mr. Cooper served in both the public and private sectors, with the U.S. Department of Justice, where he received the Attorney General's Outstanding Achievement Award in 1993-95, and thereafter with the Washington, D.C. office of Kaye, Scholer, LLP.  He served as outside general counsel to Building Suppliers Corporation, LLC, an organization of leading independent roofing and construction materials wholesale distributors in the United States.  Mr. Cooper began his legal career in 1990 with the Washington, D.C. office of Fried, Frank, Harris, Shriver & Jacobson.
Distinctions
Co-Founder and Co-Chair, Commercial Litigation Section, Bar Association of Montgomery County, 2001-2004
Order of the Coif
George Washington Law Review
Scholarly Publication:  The Korean Air Disaster, Choice of Law in Federal Multi-District Litigation, 57 Geo. Wash. L. Rev. 1145 (1989)
Member, ABA Task Force on Cybersecurity (2017-2021)
Member, Executive Committee, US Chamber of Commerce Workforce Freedom Initiative, 2007-2021
Education
J.D., with high honors, George Washington University Law School, 1990
B.S. in Civil Engineering, Cornell University, 1987
Bar Admissions
Maryland, District of Columbia, New York and Pennsylvania
Adjunct Faculty, Business Law
St. Mary's College of Maryland, Fall and Spring Semesters, 2017
American University, Kogod School of Business, Fall 2018-present
University of Maryland, Smith School of Business, Fall 2022