Mary B. Harms Directory Page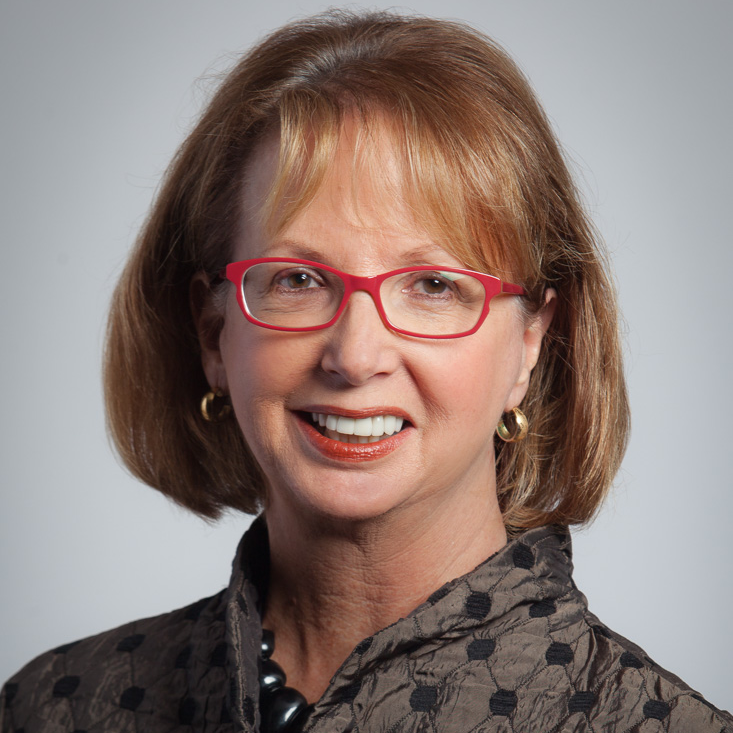 Mary B. Harms
Associate Clinical Professor
Contact
3462 Van Munching Hall
---
Mary B. Harms joined University of Maryland in 2001. She is an Associate Clinical Professor in the department of marketing, the program champion for the Strategic Design and Innovation in Marketing Undergraduate Fellows, founder of the Young Alumni Marketing Council, Academic Coordinator for marketing internships and the faculty advisor of MasTERPiece, the Smith School's fashion organization for undergraduates.
Harms currently teaches the following undergraduate courses:
Digital Marketing
Design and Innovation in Marketing (Fellows course)
Marketing Strategy
Principles of Marketing (Business Minor course, blended format)
Retailing
Summer Marketing Internship
Throughout her academic career, she has also taught courses in services marketing, integrated marketing communications, sales management, personal sales, global marketing and an honors seminar on creativity and leadership in business.
In the past six years, she has led undergraduate business students abroad in the following courses: The Business of British Design and Culture, The Business of French and Dutch Design and Culture and the Business of Italian Design and Culture. In 2014 and 2015, she accompanied Smith students to Australia where she taught Global Marketing and coordinated their Australian internship experiences.
In the Fall of 2008, she and Design Professor Ruth Lozner created the Design and Innovation in Marketing Undergraduate Fellows Program. Each year, 30-35 marketing and design students are chosen by a juried selection process to enter the 2-year program where they learn and collaboratively work on projects in courses tailored for the program. Since 2010, she has been the faculty champion of the program that offers the students instruction in Adobe Creative Suite, opportunities to network with industry profession in DC, Baltimore and NYC, internships and site visits to design firms along with participation in design and advertising competitions. Students learn about product and packaging, interactive, green, universal, retail store and display, workplace, corporate and non-profit, graphic, presentation, information and wayfinding design. For more information about the program, go to www.strategicdesigninbusiness.com.
Harms has also focused on helping undergraduates secure internships and entry-level positions. She has created a marketing career guide for undergraduates that is available at www.marketingjobsforterps.com.
She was awarded the Krowe Award for Teaching Effectiveness in 2006 and 2010, the Phillip Merrill Faculty Mentor Award in 2006 and 2011 and was the runner-up for the Smith School's Krowe/Legg Mason Teaching Enhancement Award in 2005.
Harms served as the undergraduate AMA faculty advisor from 2004-2015. Under her tenure, the organization won awards at the International Undergraduate Marketing Conference for 10 consecutive years. The chapter has also received significant honors during that time from SUSA. From 2007-2015, she shared her responsibilities as faculty advisor with Rosellina Ferraro.
She joined the faculty at Smith after teaching at Iowa State University in Ames, Iowa. While there, she was twice awarded the Teacher of the Year Award from the College of Business's Student Business Council. She also served as the college's Director of Marketing and Alumni Relations in addition to teaching from 1999-2001.
For 20 years, she was involved in several entrepreneurial ventures ranging from a vertically-integrated chain of active sportswear stores to a collection of four decorative home accessories boutiques. Both she and her late husband were recognized for their entrepreneurial accomplishments.