Commencement
Check back on Wednesday, December 22 for a commencement video.
Commencement Speaker
Göran Espelund, MBA '87
Senior Advisor for Stockholm-based Lannebo Fonder AB
Dear Class of 2021,
I am saddened to hear that your graduation has been canceled due to Covid-19. I was truly looking forward to congratulating you in person.
I know that the pandemic has affected your studies in many ways. I also know that you have shown a remarkable ability to adapt to adverse circumstances, this being the latest one.
Graduation ceremony or not, you are still graduating with your Smith degrees, which is a fantastic foundation on which to build your careers.
I have through the Smith Advisory Board had the opportunity to meet and listen to some of you. Every time I am just as impressed. You are so talented, and I am totally convinced you will bring that talent out into the world and do wonderful things! Great things! Amazing things! You are ready for the world and the world is ready for you.
Class of 2021, congratulations, to each and every one of you, for a job very well done!
Stockholm Dec 17, 2021
Sincerely,
Göran Espelund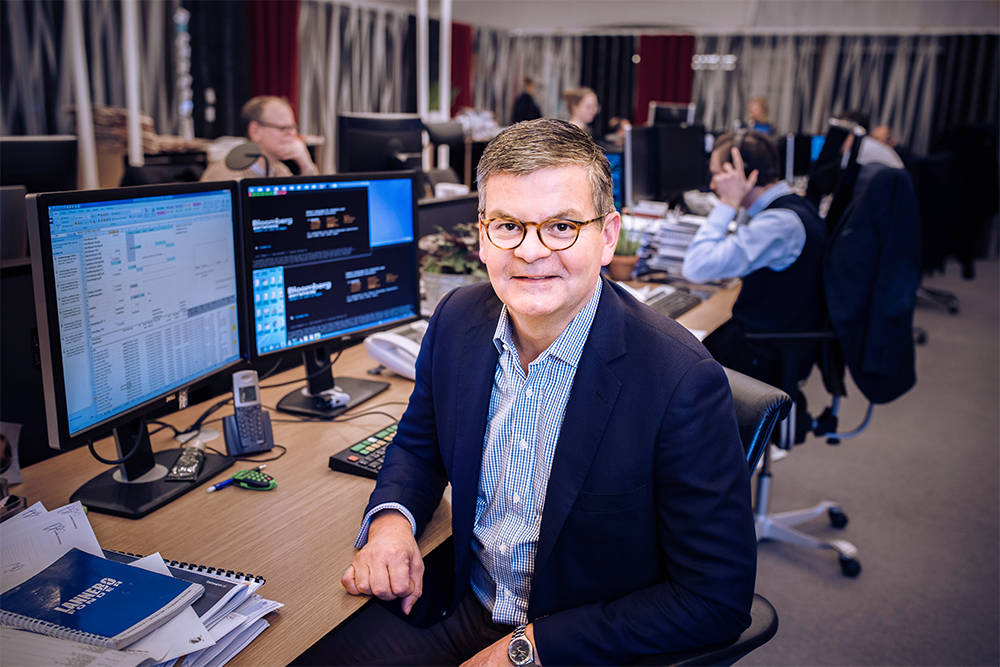 Göran Espelund, MBA '87, is a senior advisor and member of the board of directors for Stockholm-based Lannebo Fonder AB. A co-founder of the investment management company, he spent 15 years as its CEO and five as its chairman.
Lannebo Fonder is an active equity management firm that seeks to help clients beat the market while staying true to the principles of responsible investment. At the firm, investment decisions are made based on their environmental, social and governance impact.
Espelund became interested in capital markets at an early age in the coastal town of Kalmar, Sweden, where he wrote his high school thesis on how the New York Stock Exchange works.
He studied at Sweden's Linköping University, and later came to the University of Maryland's Robert H. Smith School of Business as a Fulbright Scholar, drawn to Maryland Smith by its close-knit community and proximity to Washington, D.C. "Getting my MBA here was life-changing," he later said. "That learning experience and camaraderie are with me still today."
He also met his wife, Cristina (Mencia) Espelund '85, MBA '88, at Maryland Smith. After finishing their overlapping graduate programs, the couple settled in Sweden. Cristina Espelund is the founder of Founder DCNG Advisory, a business consulting firm.
Göran Espelund remains engaged with Smith as a donor and member of the school's volunteer Board of Advisors.
Graduating Students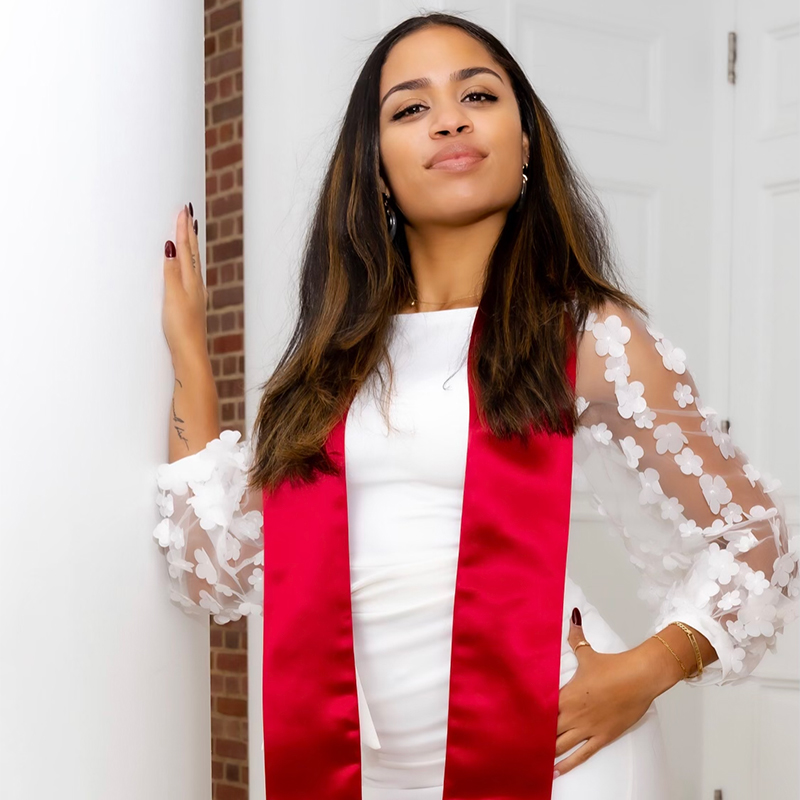 Undergraduate Speaker
Juliet Jack
Management Major
Read about Juliet

Juliet is an outstanding scholar and has received numerous awards and honors during her time as an undergraduate. She is a Hispanic Scholarship Fund Scholar, a member of the National Honor Society for Collegiate Scholars, and has received the UMD Office of Multiethnic Student Education academic excellence award.

She was also a part of the University of Maryland Dance Team, performing at all football and basketball games, traveling to away games and tournaments, and making appearances at regional events.

Upon graduation, Juliet will join Accenture Federal Services as a Strategy & Consulting Analyst in Washington, D.C.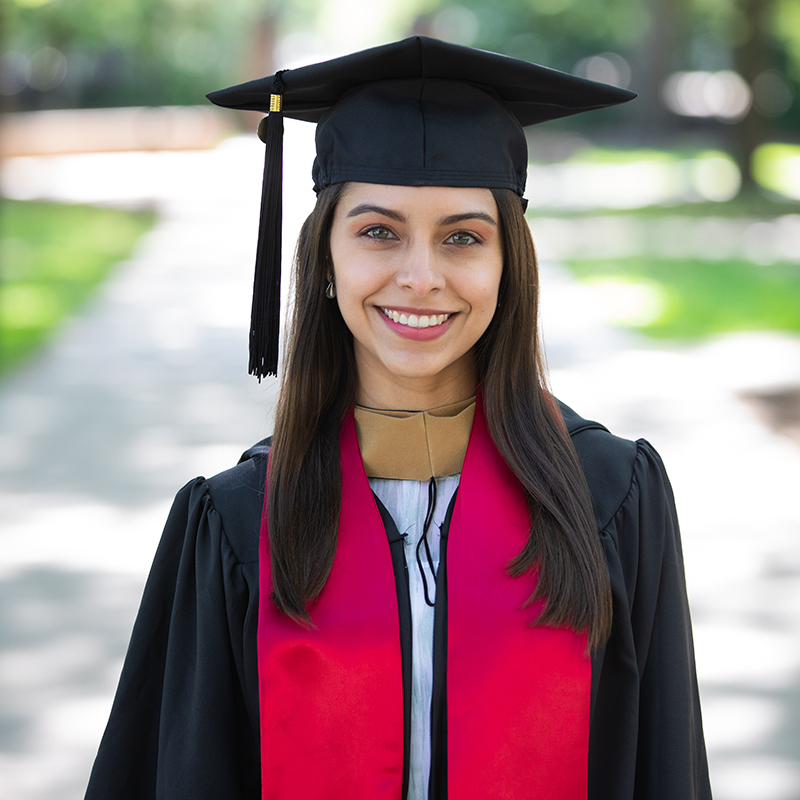 Graduate Speaker
Laura Gomez Cadena
MBA and MS in Information Systems
Read about Laura

Laura has had both corporate and entrepreneurial experiences. Before coming to Smith, she worked at The World Bank Group in Corporate and Information Technology. She has also been involved in the entrepreneurial ecosystem. While pursuing her graduate studies, she worked as a Business Development intern for Relavo, a medtech startup out of Johns Hopkins focused on the management of kidney disease. Laura also led a team that placed first in TechStars Startup Weekend Competition and just launched a podcast where she speaks with innovators at the intersection between business, healthcare, and technology.

Laura's accomplishments were recognized with both a Dean's Fellow Scholarship and a Forte Foundation Fellow award.

After graduating, Laura will continue working in the healthcare startup ecosystem.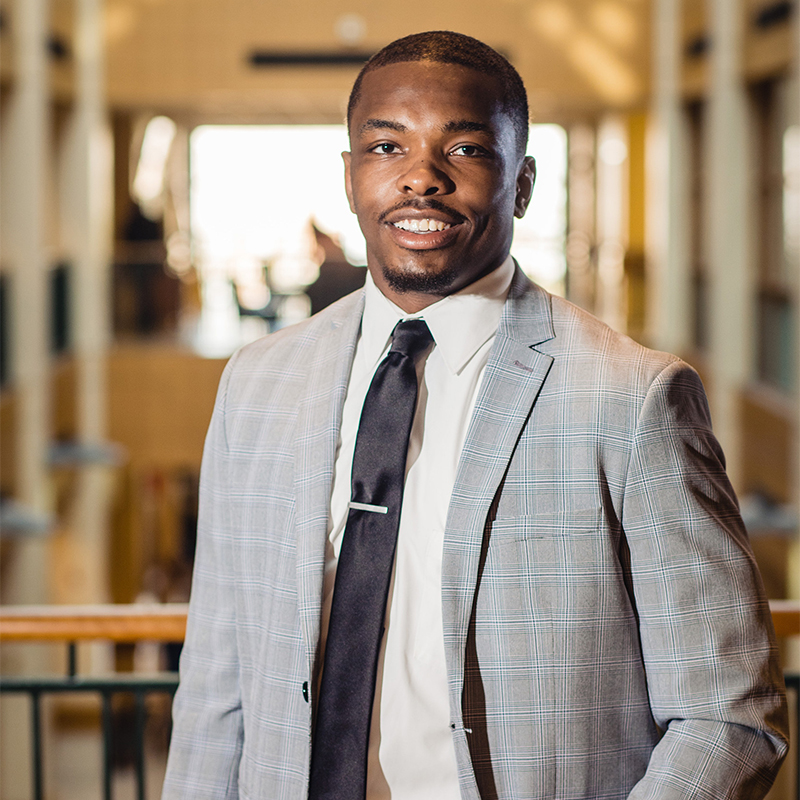 Graduate Speaker
Jahi Jones
MS in Business Analytics
Read about Jahi

In addition to being a fine student, Jahi is a distinguished athlete. As a member and team captain of the University of Maryland's Division 1 Men's Wrestling team during his undergraduate years at Maryland, he was the first in the program's history to receive the B1G Medal of Honor, the most prestigious award in the Big Ten conference.

Despite his challenging academic schedule, Jahi was still active as a board member and treasurer of the Black Wrestling Association while in school. His passion for wrestling drove the creation of another passion project: advocating for greater access to opportunities for young Black athletes by restoring wrestling programs at historically Black colleges and universities. Jahi is the Executive Director of the Historically Black Colleges and Universities Wrestling Initiative, which recently announced a $2.7 million donation to Morgan State University, making it the only HBCU in the country to have a D1 wrestling program starting in 2023.

Jahi is also a lead data engineer for manufacturing with Trex Co.
December 2021 Latin Honors
Summa Cum Laude:
Caroline Abigail Chu
Magna Cum Laude:
Samuel Shen
Cum Laude:
Jacob William Allen
Sophie Ann Bradbury
Andrew Briner
Julia Katherine Dibenedetto
Julia Gabrielle Labovitz
Aniela Zofia Skibniewska
Note: Latin Honors published in the commencement program are tentative and unofficial, pending the submission and calculation of all final grades for the semester of commencement.
December 2021 Fellows Graduates
Banking and Private Wealth Management
Rowan Bartell
Jeremy Barton
Patrick Connelly
Adam Elshafei
Julia Labovitz
Richard Levy
Jared Malave
Jacob Pliner
Jeremy Sklar
Jourdan Wright
Evan Yagel
Business, Society and the Economy College Park Scholars
Adora Belcher
Garrett Calem
Julia Dibenedetto
Matthew Leonhartt
Michael Malhani
Jacob Pliner
Sean Reinhardt
Hunter Starr
Andy Wang
Emerging CFOs
Vera Andreeva
Richard Levy
Andy Wang
Jourdan Wright
Evan Yagel
Global Consulting
Kalista Dang
Merisa Dulovic Alkhateeb
Jared Malave
Abby Pineyro
Manyi Zhong
Information Technology and Business Transformation
Eric Chang
Rebecca Park
Sean Reinhardt
QUEST Honors
Annabelle Baer
Aaron Kurtz
Social Innovation
Sophomore Finance
Eric Chang
Matthew Leonhartt
Jacob Pliner
Andy Wang
Evan Yagel
Strategic Design and Innovation
Sophie Bradbury
Julia Camina
Yasmin Mamodesene
Matthew Nguyen
Aishwarya Srivastava
Supply Chain Consulting
Adora Belcher
Brian Carney
Brooke Deberdine
Mark Woolfley
Wall Street
BACHELOR OF SCIENCE
ACCOUNTING
Sudan Anduze
Jamal Adrian Bazilio
Adam Beakley
2nd Major: Information Systems
Clayton Gregory Buckman
2nd Major: Finance
Liezel Kate Luyaben Buslig
2nd Major: Information Systems
Christian Ivan Calderon
2nd Major: Operations Management and Business Analytics
Ashley Jihyun Chang
Benjamin Hyunjoon Cho
Aaron Degener
Thao Phuong Do
Clinton Ikechi Ewenike
Conrado John Descalzo Galano
Gino C. Giumarello
2nd Major: Finance
Jake Isaiah Given
Caitlyn Amanda Golden
Garrett Andrew Harman
Christopher Lovell Harris
Mohit Mohan Hemnan
Ayana Ishiguro
Mealod Khashei
2nd Major: Management
Seohwa Kim
Jacob Ethan Laughlin
2nd Major: Finance
Hien Thuy My Le
Benjamin Jan Lee
Jiaqi Li
2nd Major: Information Systems
Dao Thi Minh Nguyen
Vy Lan Nguyen
Samantha Marie Ogburn
Noriluz Oscuro Jimenez
2nd Major: Management
Fiona Rose Palumbo
Benjamin Riley Rubow
2nd Major: Finance
Jasmine Natalie Villatoro
2nd Major: Information Systems
Deysi Francisca Villatoro Ramos
Jacqueline Leah Wilson
Jiaqi Yuan
FINANCE
Kissairy Adames
2nd Major: International Business
Ama Adoma Adom-Amponsah
Vera Alekseyevna Andreeva
2nd Major: Management
Barathi Aravindan
Nicholas James Argauer
2nd Major: International Business
Annabelle Leah Baer
Ryan Dean Balow
Rowan Quinn Bartell
Jeremy Brett Barton
Ryan Anthony Blumberg
Andrew Briner
2nd Major: Operations Management and Business Analytics
Patrick Brian Connelly
2nd Major: Operations Management and Business Analytics
McKenzie Powell Dalton
2nd Major: Marketing
Emily Elizabeth Defee
Abel Fasil Demissie
2nd Major: Operations Management and Business Analytics
Aaditya Desai
2nd Major: Operations Management and Business Analytics
Nathan Dessalegne
Merisa Dulovic Alkhateeb
Adam Emad Elshafei
2nd Major: Operations Management and Business Analytics
Bogac Gecgil
Justin Michael Gielen
Asher Shlomo Guigui
2nd Major: Information Systems
Garrett Andrew Harman
Araya Milipsa Hebert
Benjamin David Holzer
Ethan Young Hwang
2nd Major: Information Systems
Bruce Ambrose Jennifer
Christina Maria Karayianis
Tamara Samir Khalil
Vincent Sebastian Kiatta
Aaron M Kurtz
Monica Wagih Wadea Labib
Julia Gabrielle Labovitz
Matthew Jackson Leonhartt
Richard Levy
2nd Major: Operations Management and Business Analytics
Natalia Kristin Louhisdon
2nd Major: Information Systems
Alex Jacob Mackesy
2nd Major: Information Systems
Jared Christian Malave
Vivek Mantha
Jack Elias Martin
Darian Alexander McGhee
Trishanna Brianna McKenzie
Andrew Chandran Moses
Srivats Narasimhan
Jack Michael O'Connor
Nneka Chimdimma Onyima
Jacob Aaron Pliner
Andrea Nicole Preciado
Joshua Allen Quiat
Andrew Robert Rizzo
James Walter Rosenberry
Stephen James Scarcella
2nd Major: Operations Management and Business Analytics
Julia Elizabeth Sepe
Juancho Mejia Serquina
2nd Major: Information Systems
Dheeraj Sharma
2nd Major: Information Systems
Stephen Nara Shin
2nd Major: International Business
Jeremy Louis Sklar
2nd Major: Information Systems
Ryan Bradley Stellmann
McKenna Leigh Stevens
Noam Tobin-Hess
Luis Enrique Vigil
Andy Wang
Phillip Lester Willis, Jr
2nd Major: Marketing
Christian Kehoe Willkehr
Jourdan Connor Wright
Evan Michael Yagel
Madeline Rose Yannuzzi
Shupei Zhan
2nd Major: Information Systems
Shuming Zhang
INFORMATION SYSTEMS
Ellis Hosea Brown
2nd Major: Marketing
Jackson Hunter Chamberlain
2nd Major: Operations Management and Business Analytics
Jeffery Ming Chern
2nd Major: Supply Chain Management
Yueying Feng
Sebastian Freites
2nd Major: Accounting
David Aaron Golding
Benjamin Levin
2nd Major: Finance
Allan T Li
2nd Major: Accounting
Sophia Lopez Pimenta
2nd Major: Operations Management and Business Analytics
Cristina Maria Macker
2nd Major: Marketing
Shinichi Magosawa
Joshua Z Mezh
2nd Major: Supply Chain Management
Prince Chimaobi Nwankwoala
Rebecca Jiyeon Park
2nd Major: Operations Management and Business Analytics
Yash P Patel
Samuel Shen
Trisha Shrivastava
Joshua Webster Tomlinson
2nd Major: Management
Justin Tsang
INTERNATIONAL BUSINESS
Andrea Aneth Madeley Barrios
2nd Major: Marketing
Antoine Lamar Battle
Rachel Olivia Calimer
2nd Major: Marketing
Nadia Nkechi Edet
MANAGEMENT
Jacob Zelig Black
2nd Major: Marketing
Tiago Jose Correia
Michal Angelo Dickson
Jacob Kevin Friedlander
Olivia Leger Garcia
Areiyan Ali Golchin
Juliet Jean Jack
Kainaat Javed
2nd Major: Accounting
Tanya Kafity
2nd Major: Marketing
Jasraz Delwar Khan
Soha Saadia Kirmani
Jenna Lizbeth Koch
Taylor Christina Koebler
2nd Major: Marketing
Keith Ali Livingston
Cole Benjamin Nachman
Joseph Robert Pereira
2nd Major: Marketing
Rachael Marie Peters
Welner Ramirez
Francesco Russo
Alan Yakov B Soclof
Aishwarya Srivastava
2nd Major: Marketing
William Briant Thayer III
Alisha Carol Tronetti
Harrison George Trumbour
2nd Major: Marketing
Deysi Francisca Villatoro Ramos
Ryan John Walsh
Elizabeth Rose Wilkinson
2nd Major: Marketing
MARKETING
Mohammad Ajwad Ashraf
Annie Caroline Bergholtz
2nd Major: Supply Chain Management
Charles Phillip Besche
Chloe Louise Bibby
Mary Margaret Bilodeau
2nd Major: Supply Chain Management
Sophie Ann Bradbury
Camara Hikema Buchanan
Garrett Michael Calem
2nd Major: Information Systems
Julia Lauren Camina
Thomas William Canary
2nd Major: Management
Su Jung Choi
2nd Major: Supply Chain Management
Caroline Abigail Chu
2nd Major: Supply Chain Management
Kalista Ngoc Tram Dang
2nd Major: Operations Management and Business Analytics
Michael Douglas Hughes Dial
Julia Katherine Dibenedetto
2nd Major: Supply Chain Management
Kendall Daniel Douglas
2nd Major: Finance
Sydney Nicole Elia
2nd Major: Supply Chain Management
Leila Vanessa Gilbert-Rivera
Kristen Nicole Gioioso
2nd Major: Finance
Emily Jane Goldman
Nikko Renz Guevara
Sarah Michele Haggerty
Darius Keith Hannah
Grace Maguire Hayes
Chelsea Mae Johnson
Nicole Katherine Kane
Mireille Lena Khoury
Mollie Elizabeth Lobel
2nd Major: Supply Chain Management
Ana Clara Losada Radley
Julia Lutsenko
2nd Major: Operations Management and Business Analytics
Yasmin Asia Mamodesene
Nolan Alexander Marks
2nd Major: Supply Chain Management
Connor Kreif Martin
2nd Major: Supply Chain Management
Wesley Talbot Meadowcroft
Felipe Mejia Arenas
Julia Edith Montone
Matthew Luat Nguyen
2nd Major: Supply Chain Management
Samantha Leigh Payer
Madison Emilia Rubin
Natalie Abigail Rubio
Gilbert Sandjo
2nd Major: Operations Management and Business Analytics
Amir Halim Sharif
Franklin Samuel Sorto
2nd Major: Supply Chain Management
Logan Richard Spencer
2nd Major: Supply Chain Management
Eva Sofia Trueba
Ella Maryn Walters
2nd Major: Supply Chain Management
Reed Tanner Wigfield
Ryan Michael Wohltmann
Campbell Joseph Wolov
Lutong Yang
OPERATIONS MANAGEMENT AND BUSINESS ANALYTICS
Cameron Na'Zir Blake
Spencer Michael Bokach
2nd Major: Supply Chain Management
Jacob Benjamin Dolinger
Damon King
Peter Jackson Koutsos
2nd Major: Information Systems
Marco Helder Medugno
2nd Major: Marketing
Sahiti Saikasturi Nadimpalli
2nd Major: Information Systems
Trang Thuy Ngo
2nd Major: Information Systems
Abby Jasmine Pineyro
2nd Major: Marketing
Aniela Zofia Skibniewska
Brenae La'Neisha Smith
2nd Major: Accounting
Hunter Gabriel Starr
2nd Major: Marketing
Yiwei Wang
2nd Major: Information Systems
Lutong Yang
Grace Zhang
Manyi Zhong
SUPPLY CHAIN MANAGEMENT
Jacob William Allen
2nd Major: Management
Adora Lanae Belcher
2nd Major: Marketing
Brian Tadros Carney
2nd Major: Finance
Eric Steven Chang
2nd Major: Information Systems
Daniella Stephanie Cohen
2nd Major: Marketing
Brooke Stephanie DeBerdine
Michael Mohsen Malhani
2nd Major: Information Systems
Malcolm Franklin McGhee
2nd Major: Information Systems
Christopher Moran
Samantha Marie Ogburn
Sean Edward Reinhardt
2nd Major: Information Systems
MASTER OF BUSINESS ADMINISTRATION
Ziky Ababiya
Juliannah Kikelomo Adeoye
Neshat Afroz
Bolanle Josephine Aladetimi
Rachel Louise Aldridge
Collin Owens Alexander
Kinya Shelby Alexander
Antonio A. Amato
Nicholas Annunziata
Krystal Au
Ramona Gabriela Aubry
Ebosele Evans Ayewoh
Mariama Bah
Esther O Babalola
Mandeep Singh Bedi
Jarred Bennett
Corey Benton
Ernestine L Blango
Robert Craig Bodmer
James David Lamont Bowman, Jr
Katherine Elizabeth Brandus
Brian C Buckley
Margaret Burton
Tara Angela Capelli
Megan Concetta Careiro
John Wesley Carter
Theodore D Chang
Nicholas David Chamberlain
Kevin Eric Chassagne
Rinjumon Abraham Chathanpuridom
Apaala Chatterjee
Percy Tirivangani Chipunza
Fuchsia Christian
Samantha Chou
Kitty Yuenkei Chung
Daniel Cohen
Jeffrey Collins
Isaac William Connor
David Dannemiller
Kelley Noel Darling
Alexis Ann Davis
Emma Marie Deininger
Taylor John Denno
James Michael Deveau
Adam Mather DiPillo
Megan Marie Dortch
Danny Dove
Emily Rae Doxtator
Robert Drost
James Clinton Duncan
Nicolas Dunn
Rohan G Durbal
Marin Leigh Eckelberg
Carolyn Eichhorn
Cedrick Sylvanus Ekomie Engone
Arthur Carroll Escribano
Shayna Marie Etches
Antonio Romeo Evans
Cole A Farrand
Amin Farzaneh
Katherine Anne Flewelling
Andrew Scott Frie
Rachael Nicole Gala
Ahmed Hatem Ghafir
Andrea Jevon Gilliard
Michael K Godana
Adrienne Longina Gooding
Scott Kane Goodwin
Cong Han
Ezekiel M Han
Michael Lewis Hess
Sarah Kathryn Higgins
Allison Jade Hishmeh
Jacob Robert Hogan
Jina Hong
Ryan Horn
Trevor Hoselton
Danielle Sarah House
Shan Huang
Emily Elizabeth Hutson
Tung Huynh
Dustin Jackson
Nicole Gates Jansma
Alexander Thomas Johnson
Linda Evette Johnson
Jessica Linda Jones
Raffi G Karpouzian
Patrick Bernard Keenan
Brian Howley Keith
Daniel Killeri
Nicholas Joseph Kobloth
Stephen Garrett Koteen
Dylan Kramer
Arti M Kshirsagar
Mukund Namdeo Kshirsagar
Zachary John Labriola
Dustin Lee
William Lee Lewis, Jr
Joshua Liberman
Jenny Lori Lon
Tieara Long
Natalie Patricia Madero
Andrew Morrell Magod
Zaryab Ejaz Malik
Danielle Lou-Ann Marryshow
Molly Marshall
Diego F Mayorga
Edward James McEvoy IV
Mikkyla McLean
Kathryn McNally
Michael Christopher Middleton
Scott Anderson Miller
David Anthony Mondoza, Jr
Matthew Montes
Jenny Lynn Moore
Jones Moses
Elies Khaled Moumena
Joseph P Nacincik
Alyson Nesson
Kristen Ng
Jayson Nicholas
Dacruz Norberto
Stephen Mark Novak, Jr
Christopher Olson
Adetoun Olumide
Dorcas Oluwafunke Olawuni
Jennifer Sandra Oxilien
Keith Parker
Michael Pappafotis
Keith Parker
Yash Patel
Nicole Cherie Paul
Jessica Zhang Pedrick
Matthew Philip Pelligrino
Emma Caroline Perron
Kara Phelps
Richard M Philbin III
Kelly Phillips
Jeffrey Plasse
Michael S Piscetelli
Maureen Ann Raley
Kaila Nepheline Raybuck
Matthew Kyle Rhinehart
Kaley Lyn Rhodes
Wright Ricketts
Derek Robb
Kimberly Ann Rogers
Ian Elliot Rosenberg
Stefan Bruce Ruffini
Arastwo Sanati
Kevin Michael Sanford
Nazmus Saquib
Bradley Adam Schaeffer
Alyssa Marie Seidel
Abifoluwa M Shitta-Bey
Charles LeRoy Shorter, Jr
Ian Jaryd Silverman
Jordan Lee Silverman
Ravindra Singh
Preety Sinha
Ruta Kalvaitis Skucas
Martin Konrad Slodzinski
Mason David Smith
Trepka Solakova
David Edward Solano
Bolajoko Olufunmilayo Somade
Abdullah Soomro
Matthew Tyler Speck
Bebhinn Margaret Stack
Anthony Charles Stalter
Daniel Stauffer
Nicholas Sunseri
Brenna Joanne Taylor
James M Taylor
Gunnar Nicholas Terjesen
Christy Quoc Thai
Mason Andrew Thibault
Christine Elizabeth Tizzano
Varney Narong Vale
Brian P Van Parys
Alexander Vangelis Vavouyios
Terry Tremain Wallace
Sean Thomas Whalen
John Edward Witt
Brian Carl Wright
Alesia Maria Wubben
Kyle Francis Young
Mary-Victoria Louise Zachman
Yi Zhou
John Ryan Zinski
Andrew Rene Zodda
MASTER OF BUSINESS ADMINISTRATION/MASTER OF FINANCE
MASTER OF BUSINESS ADMINISTRATION/MASTER OF SCIENCE IN BUSINESS ANALYTICS
MASTER OF BUSINESS ADMINISTRATION/MASTER OF SCIENCE IN INFORMATION SYSTEMS
Laura Gomez Cadena
Alexander Charles Hagans
MASTER OF BUSINESS ADMINISTRATION/MASTER OF SCIENCE IN SUPPLY CHAIN MANAGEMENT
MASTER OF BUSINESS ADMINISTRATION/MASTER OF PUBLIC POLICY
MASTER OF BUSINESS ADMINISTRATION/MASTER OF REAL ESTATE DEVELOPMENT
Greggory Alexander Cerino
Gabrielle Cordula Leudeu Hapi
Lawrence Saunders III
MASTER OF FINANCE
Haider Abbas
Kyounghwa Bai
Ronin Surrinder Bhasin
Xiaojing Liu
Veronica Perez
Gad Touchan
Dilene Poornima Upendra
MASTER OF QUANTITATIVE FINANCE
Anja Martinovic
Farheen Nabi
Ziyong Wang
Heng Zhuang
MASTER OF SCIENCE IN ACCOUNTING
Ola Al-Sheyab
Ama Awura Antwi Adjei
Raquel Betesh
Hector Rene Chica
Ali Dawood
Laura Dowd
Bukola Afolashade Fajana
Brittany Regina Farmer
Nahi Toufic Ghandour
Hanna Guevara
Amir Jamal Hamad
Nikolas Phillip Jarrett
Jennifer Alison Kenney
Rachel Kim
Rud-Mitchell Leveille
Yumeng Li
Xinying Lin
Neha Joseph Mattapallil
Ahmed Metwally
Bob Ndubuisi Okoroajuzie II
Dan Peng
Wenlong Qiang
Daniil Shvedok
Yuxiao Wang
Qian Yang
Chen Zhang
John Matthew Zimmerman, Jr
MASTER OF SCIENCE IN BUSINESS ANALYTICS
Mohammad Adeel Abbas
Patrick Steven Anske
Aseem Baji
Camilla Fiore Bendetti
Jordan Winston Burrows
Devin Hamill Callanan
Scott Michael Carpenter
Emily Theresa Cassidy
Yizhe Chen
Samantha Chu
Yu Chen Chen
Kevin Michael Clark
Diya Datta
Aditya Madhav Deshpande
Apurva Prakash Dixit
Haojie Fan
Jason Clark Fowler
Garrett Fred Gage
Joseph Borovicka Gerig
Daryl Lauren Goettsche
Colin Michael Grant
Chad Scot Greber
Andre Ramon Griggs, Jr
Pengju Guo
Shanshan Hu
Jiaqi Huang
Gregory Anthony James, Jr
Jahi Dijuan Jones
Beiwei Kang
Bokyeung Kim
Brian Allen Leatherman
Richard Del Leister
Rongzhen Theresa Li
Junrong Liu
Gloria Majchrzak
Madelyn Blair Matlock
Akshata Kishore Moharir
Syeda Khadija Nasir
Carlewis Ngechop Azombo
Ana Maria Olmedo
Archit Prem
Harsh Pundir
Han Qiao
Kevin Patrick Ryan
Aayush Shah
Haoyang Song
Jingxian Tang
Yutong Tang
Stevan Sunny Thomas
Michael Steven Wadleigh
Daniel Philip Waldman
Zitao Wang
Ryan Whipple
Mimi Xu
Zheng Xu
Jinru Yang
Chuchu Zhang
Wuruiqi Zhang
Yu Zhang
Zhouqian Zhong
Shihui Zou
MASTER OF SCIENCE IN BUSINESS & MANAGEMENT
Kiante Jaynise Bennett
Hope Autumn Lewandoski
Ndeye Aissatou Ndior
Lawtez Stephon Rogers
MASTER OF SCIENCE IN INFORMATION SYSTEMS
Yahui Chang
Jazmin Marie Conner
Yuan Ding
Coralie Anne Jean-Philippe
Chaeeun Lim
Qiuping Lin
Yudong Lu
Isioma Debora Ochia
Shantanu Rajesh Patil
Callie St. Claire Phillips
Navina Kaur Sethi
Jin Sun
Kaylee Mei Yin Towey
Jiangkun Xiong
Zhuxuan Xu
Huile Zhou
MASTER OF SCIENCE IN MARKETING ANALYTICS
Selin Anitsal
Akanksha Bapna
Yi-Hsuan Chen
Hanxiang Cui
Xiaohang Fang
Pradeep Govindaraj
Wenbo Han
Maria Javiera Iglesias Larrain
Yiran Jiang
Jose Jimenez Vivaldi
Caroline MacKenzie Keller
Jiacheng Liu
Yuchen Liu
Elana Gabrielle Marmorstein
Lauren Anne Naclerio
Jia Ni
Adedamola Olawoye
Brady Harrison Osterman
Adam Seth Robinson
Shuman Shen
Lakshmi Shyamakrishnan
Isabel M Trillizio
Li-Chih Wang
Hao Wu
MASTER OF SCIENCE IN SUPPLY CHAIN MANAGEMENT
Yaser Alamri
Nephi Edward Bradley
Ziyun Chen
Wenzhen Guo
Jin He
Tzu-Cheng Huang
Ngoneh Abdul Jallow
Minghao Jiao
Wenjun Jin
Kenneth Wayne Jones
Ryan James Judge
Beverly Wanjiru Kariuki
Zhuo Liu
Shijun Lyu
Shabnam Omidvarinia
Alyssa Marie Poarch
Beth Ellen Rendely
Yu Tang
Abinaya Thyagarajan
Joseph Thomas Vellanikaren
Siqin Xie
Zhenghua Yang
Chenyan Yuan
Xiwen Zhang
Yiyang Zhang
Yuanruo Zhang
Siyu Zheng
Pengyu Zhu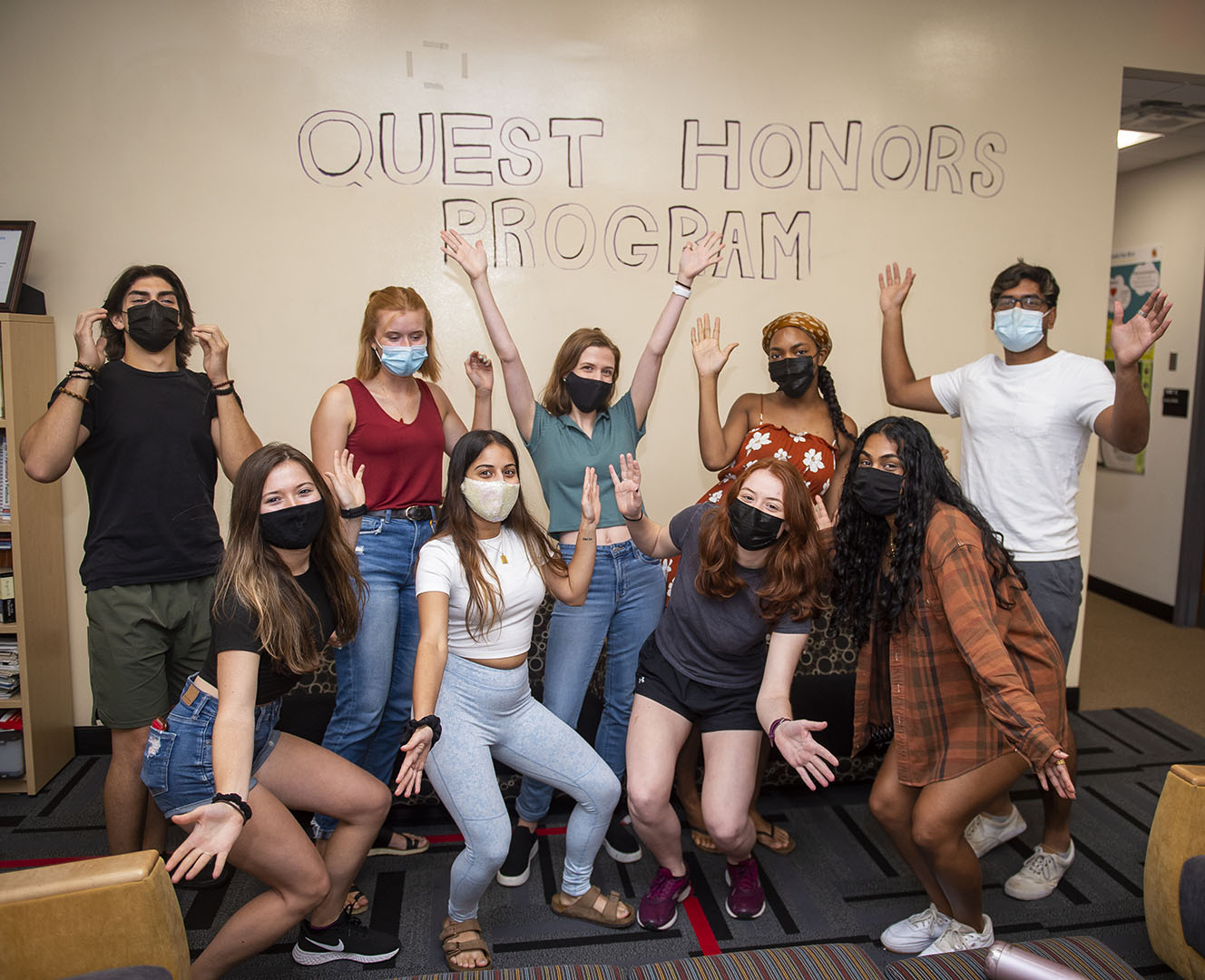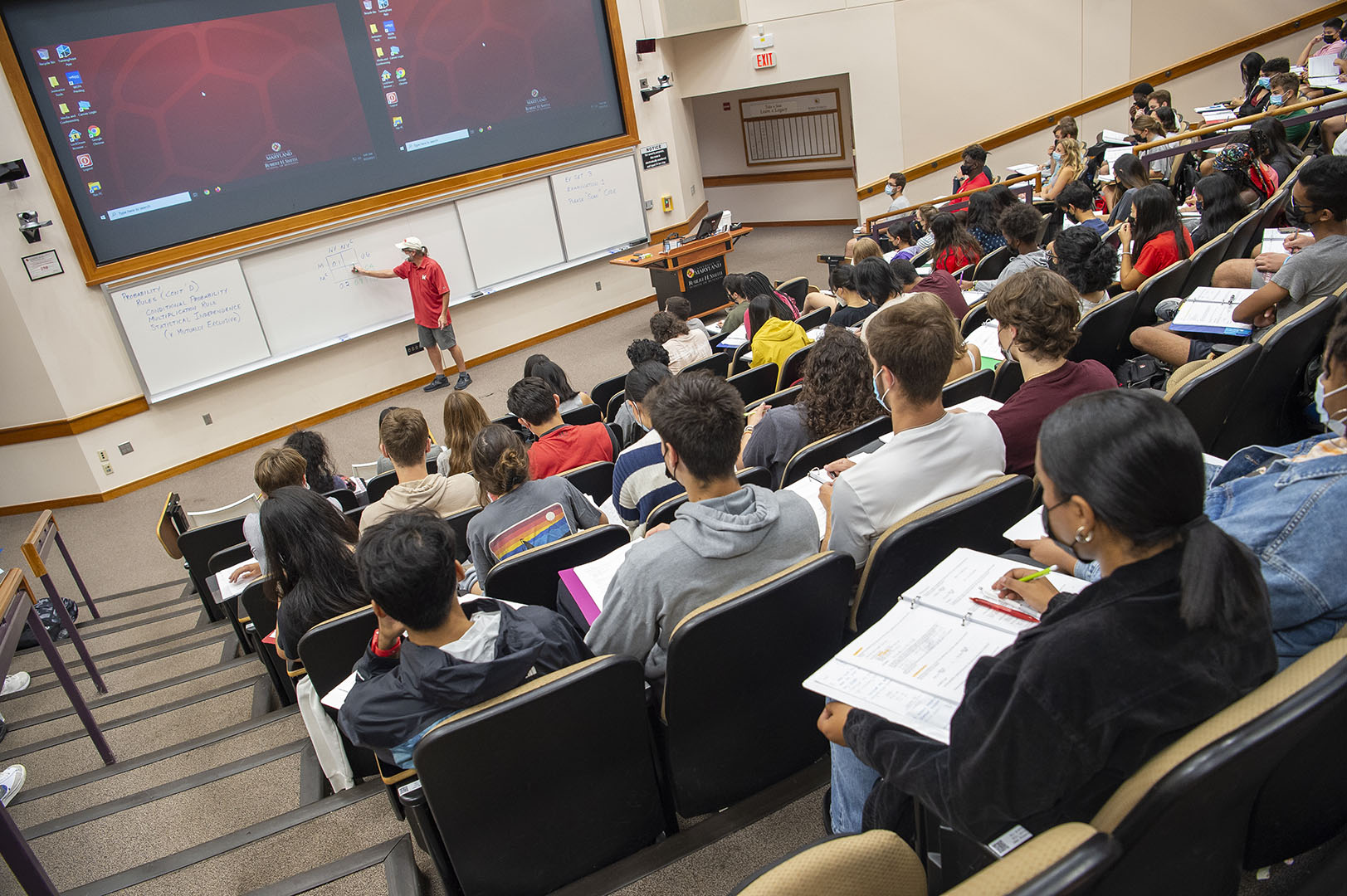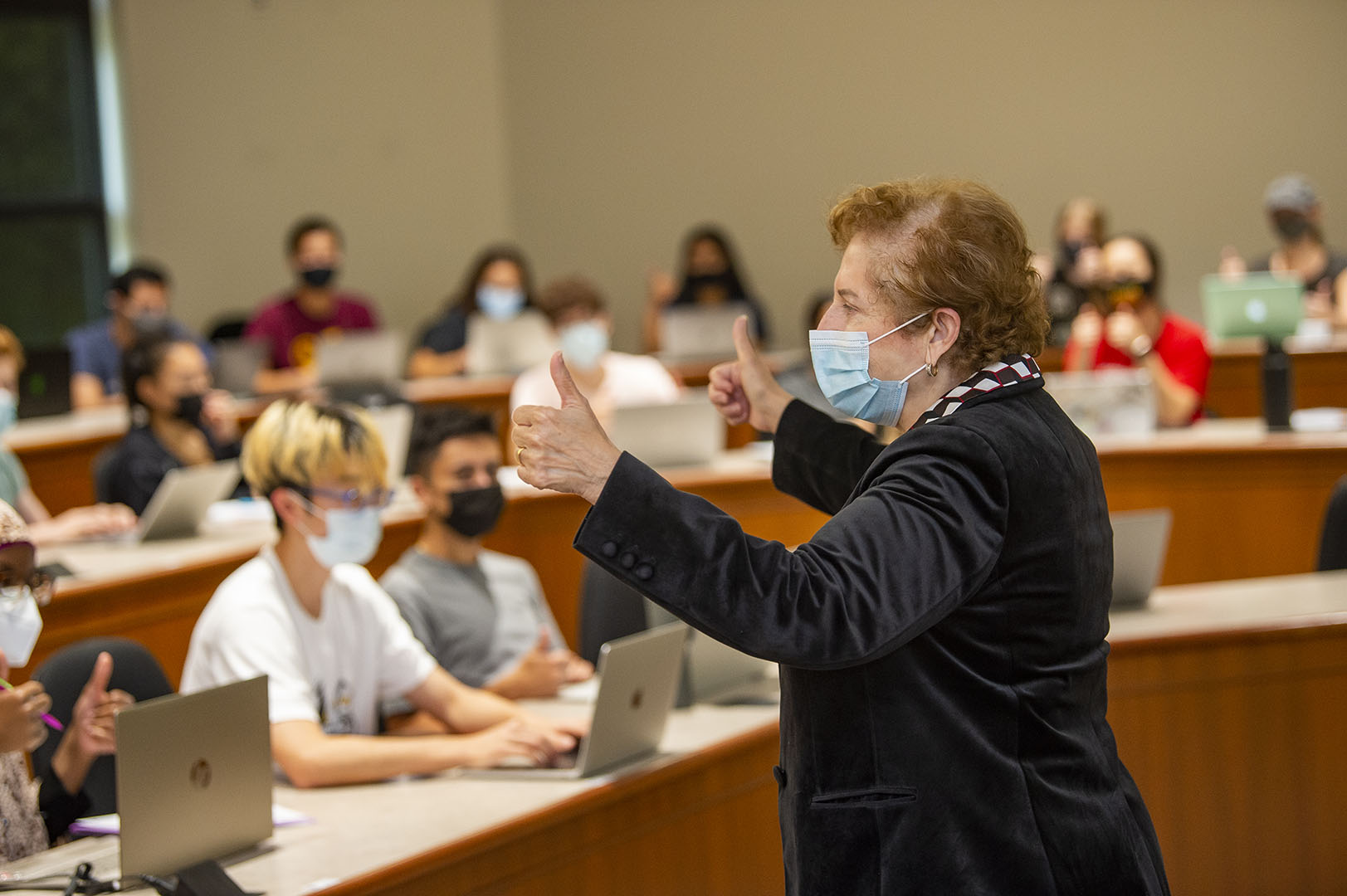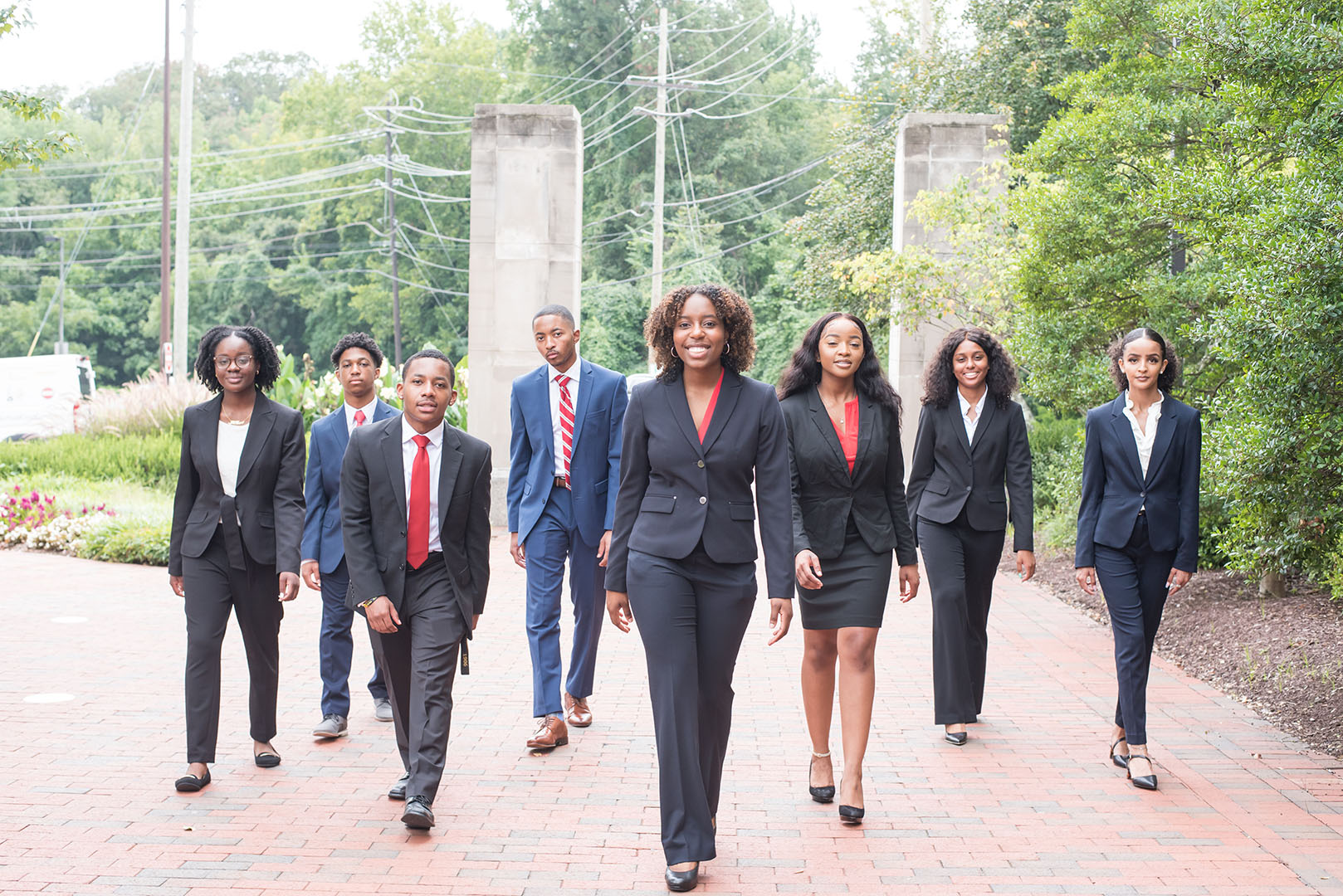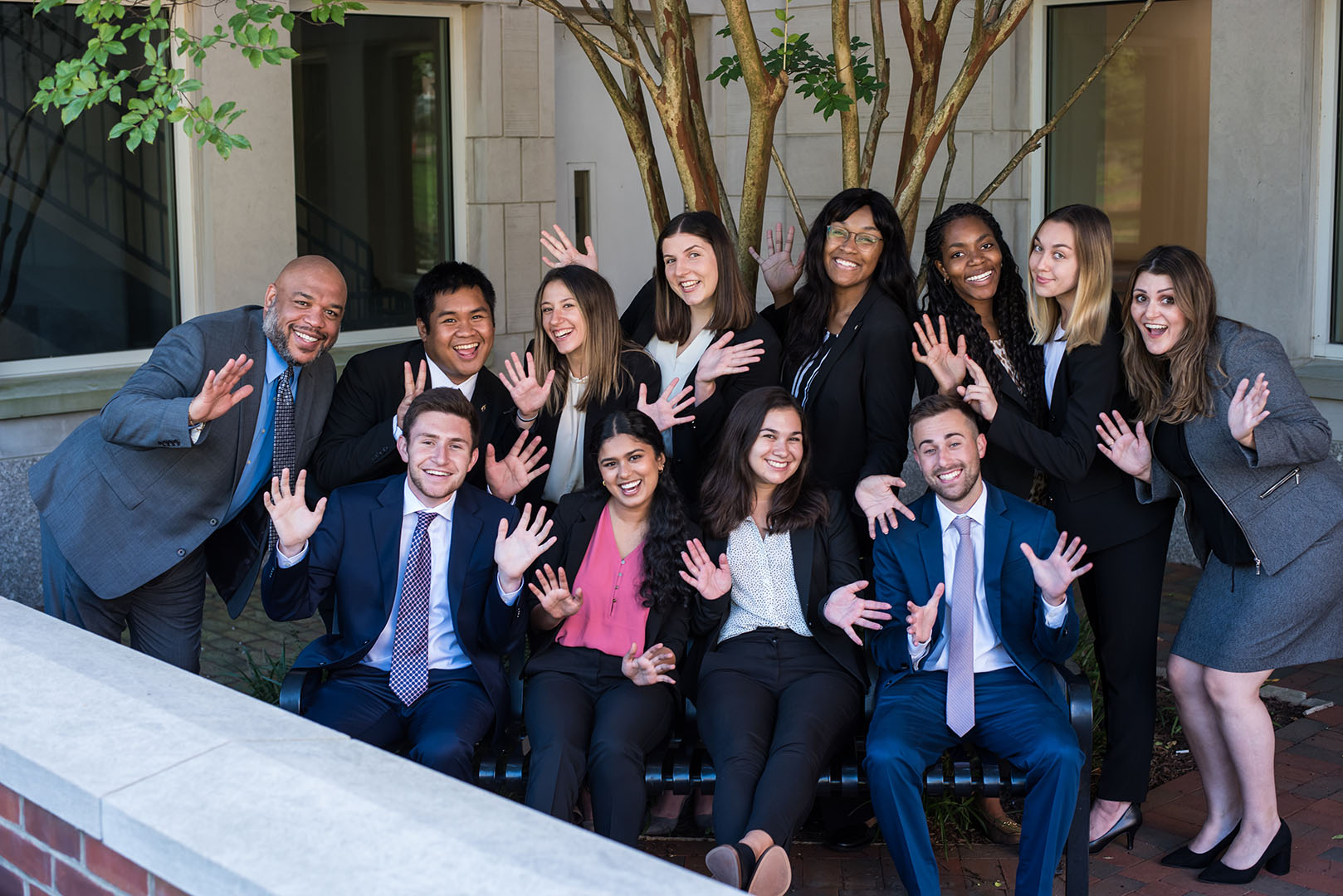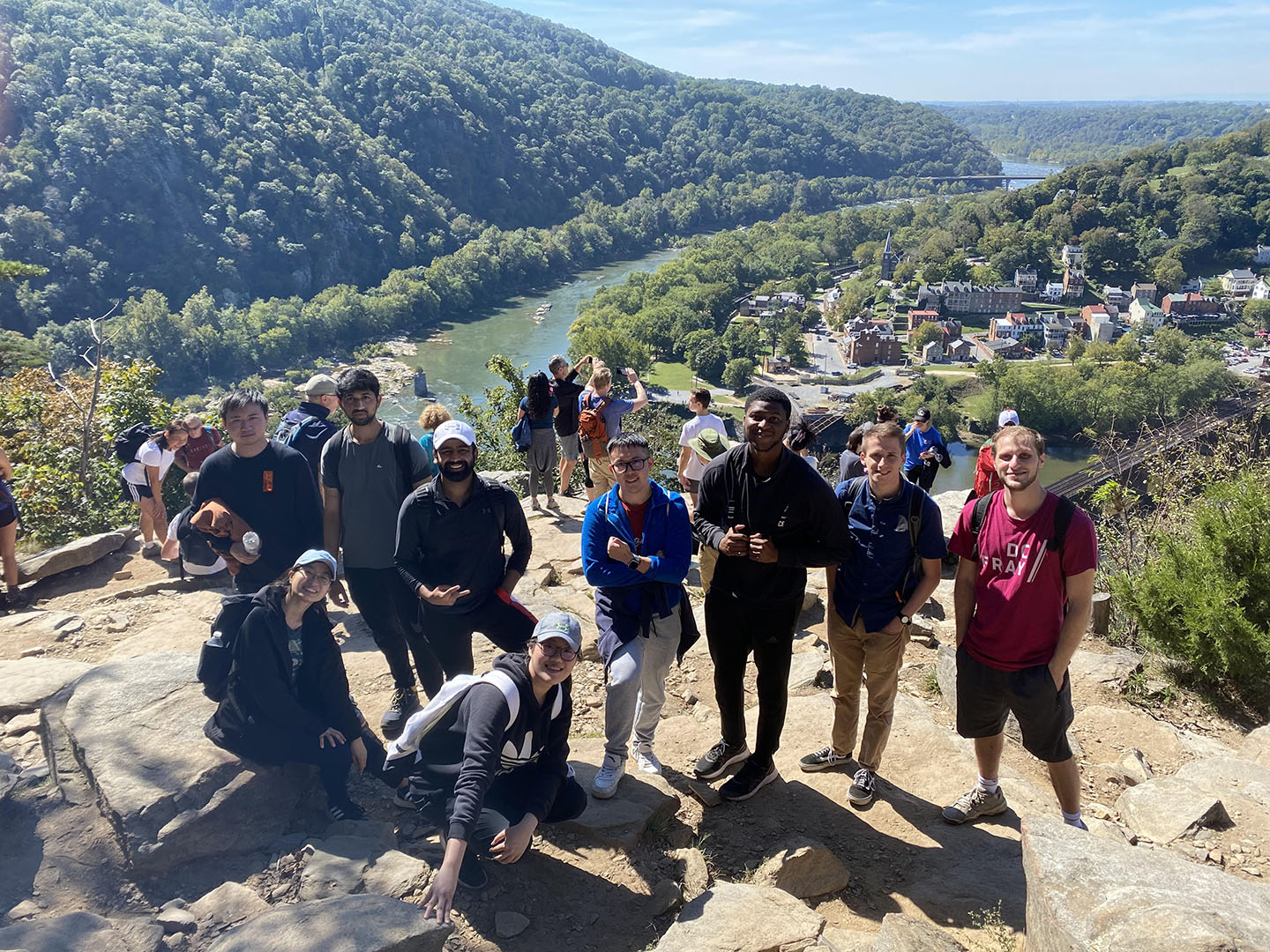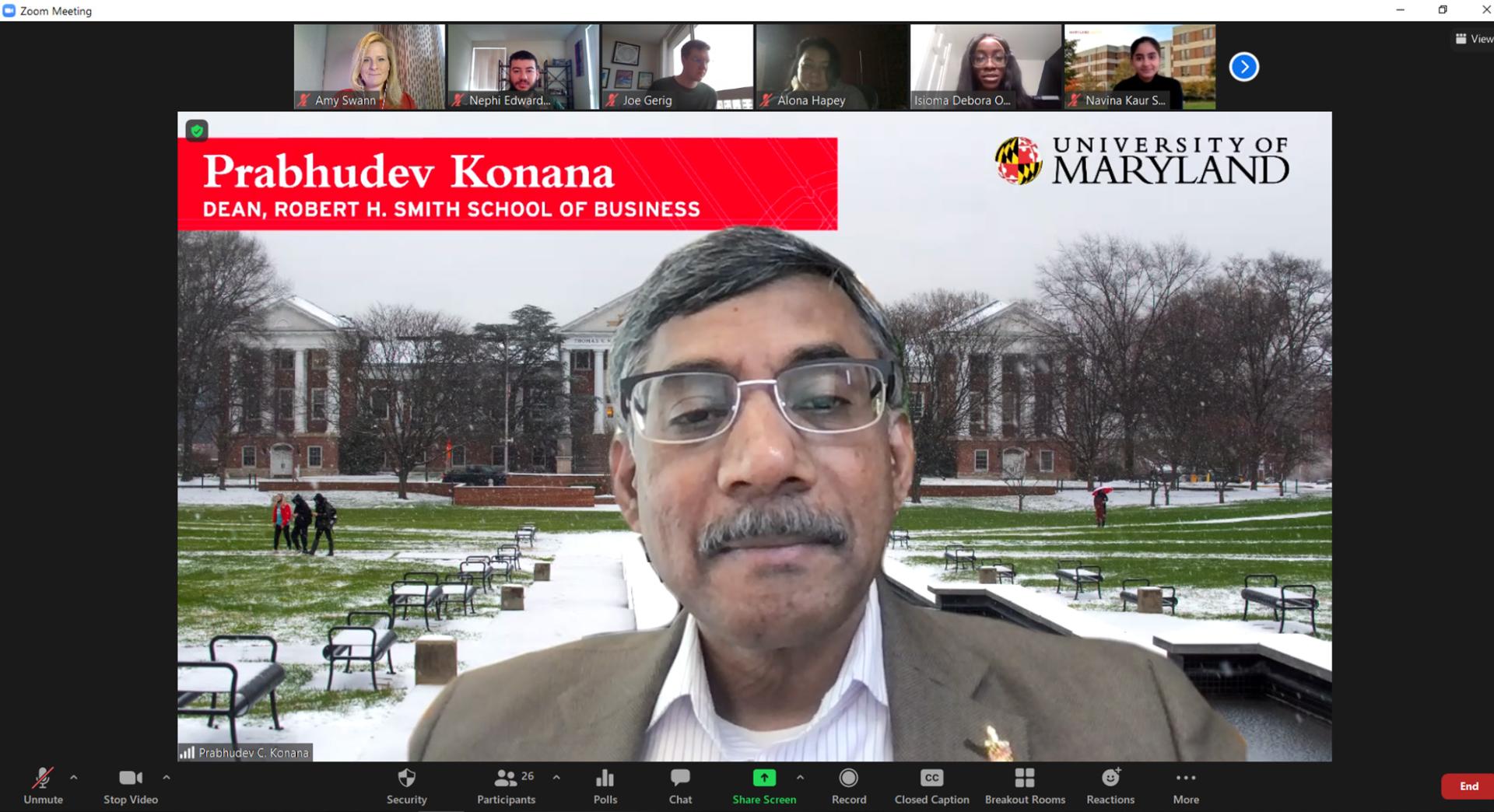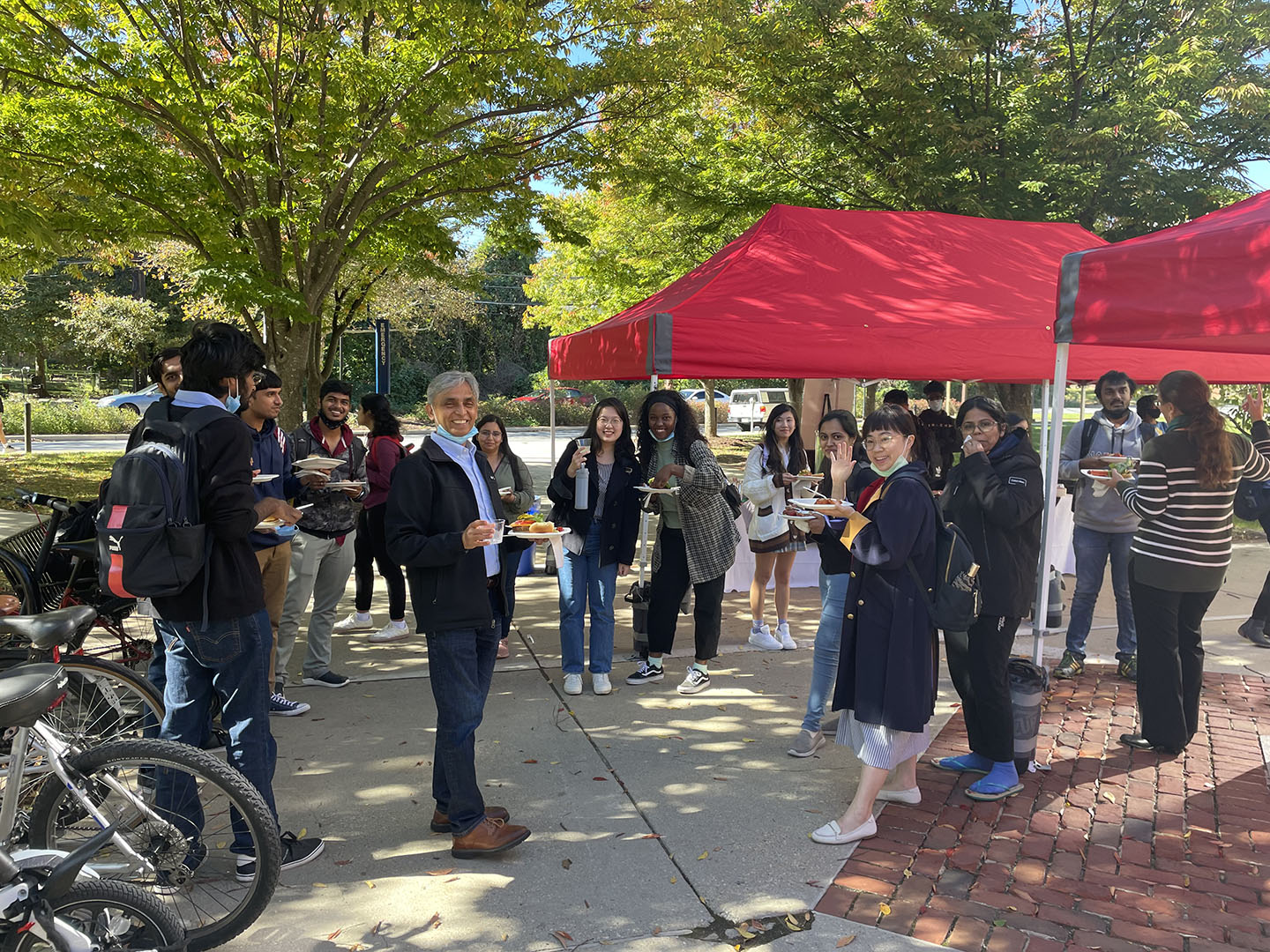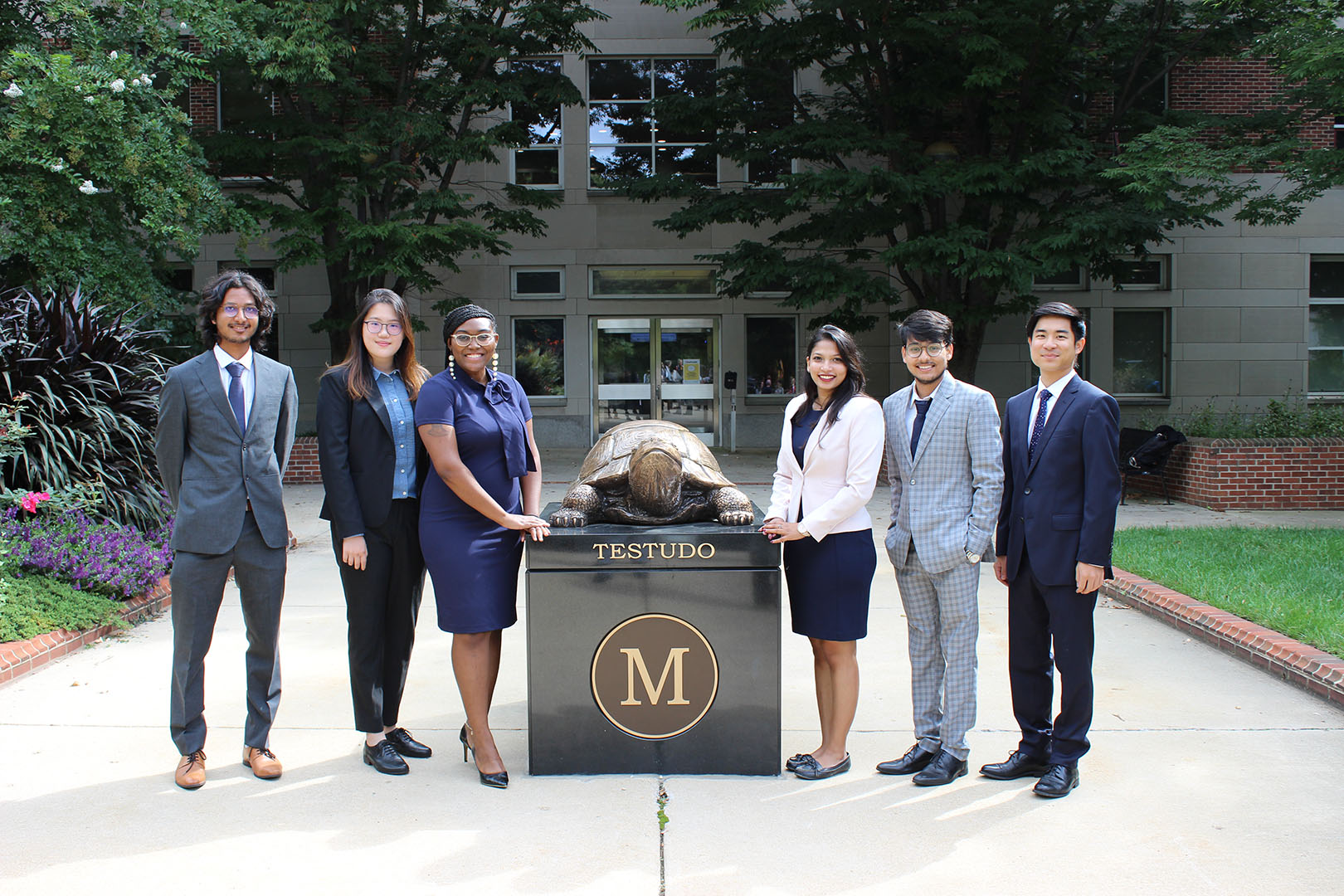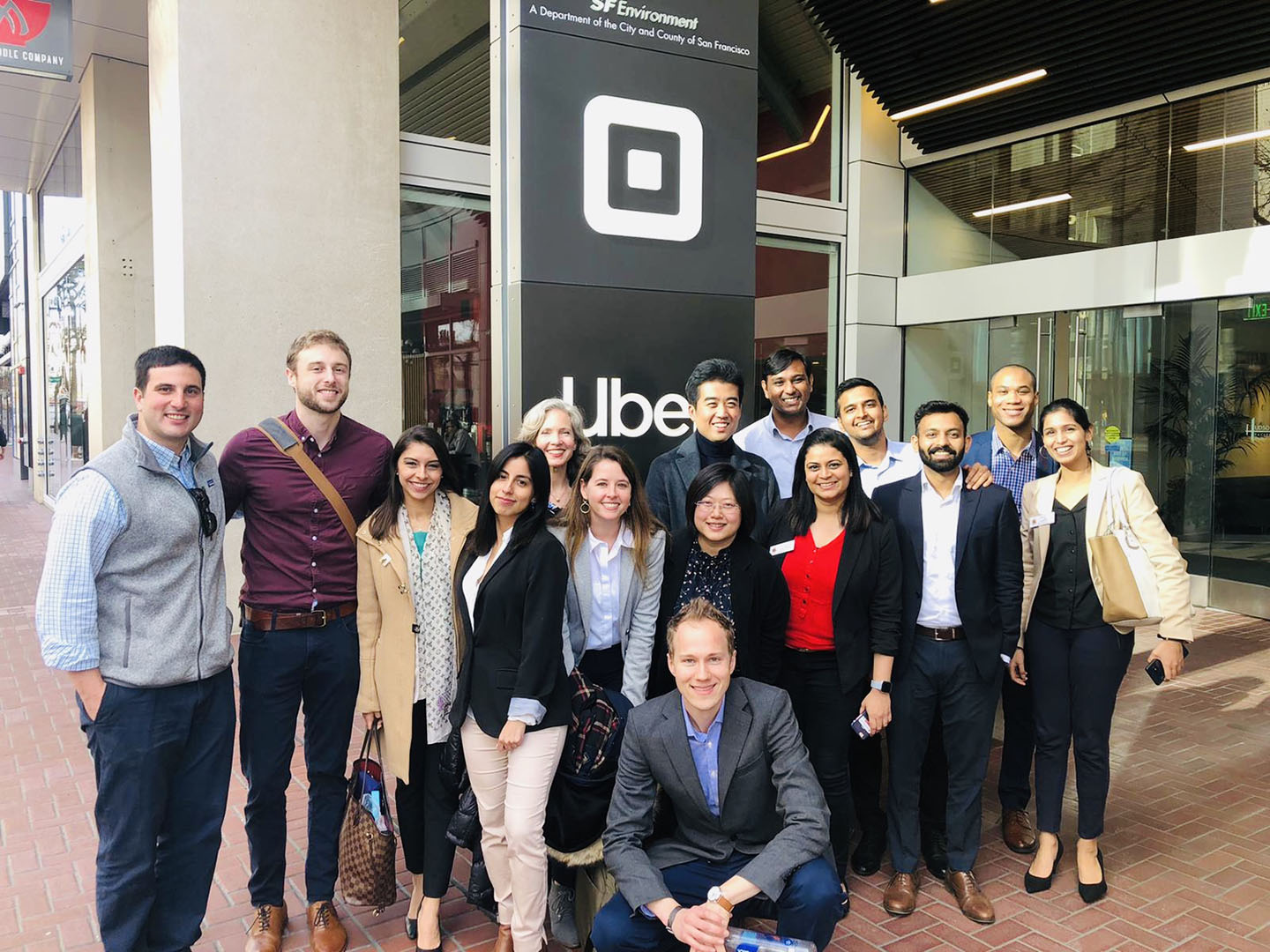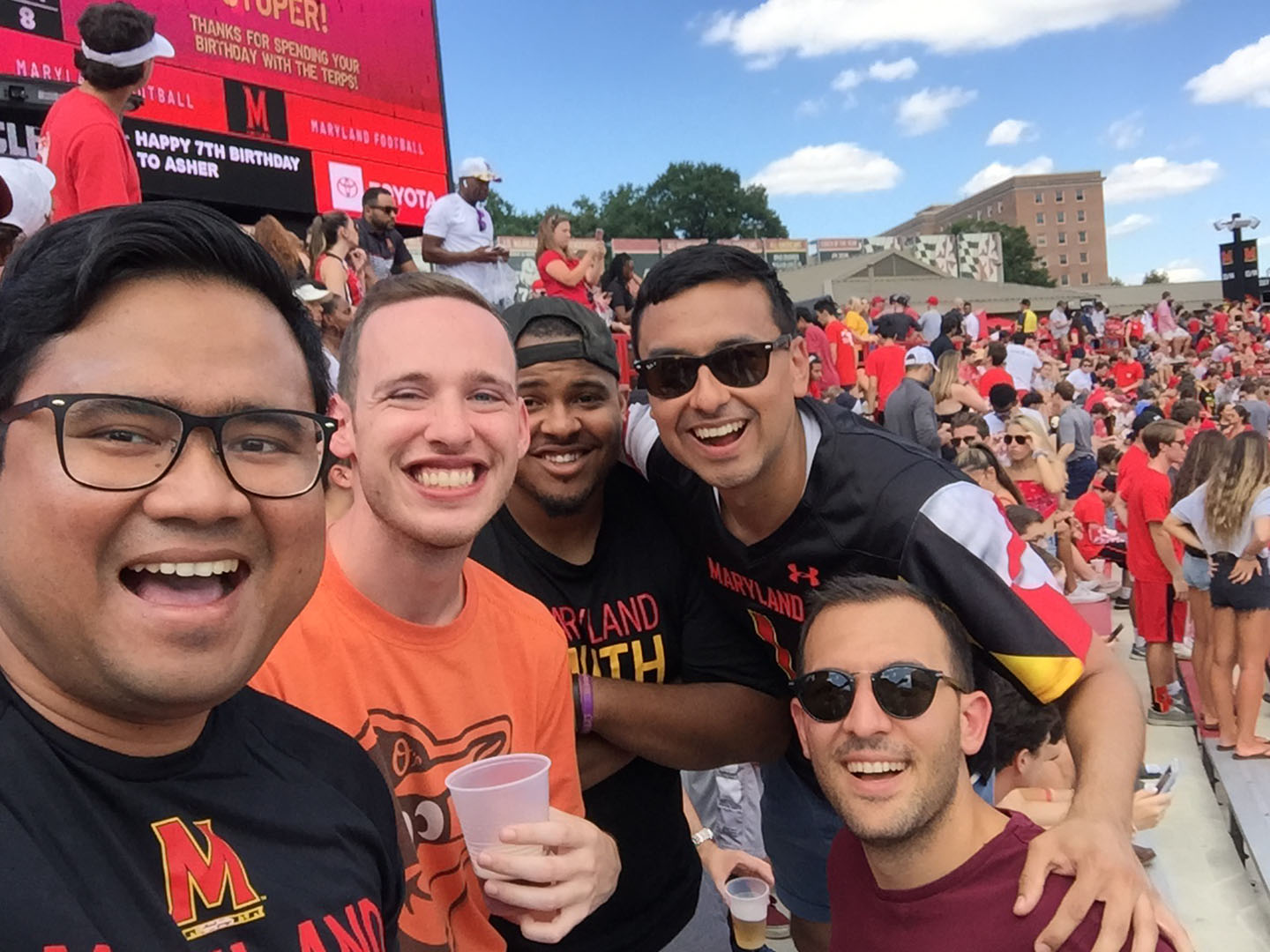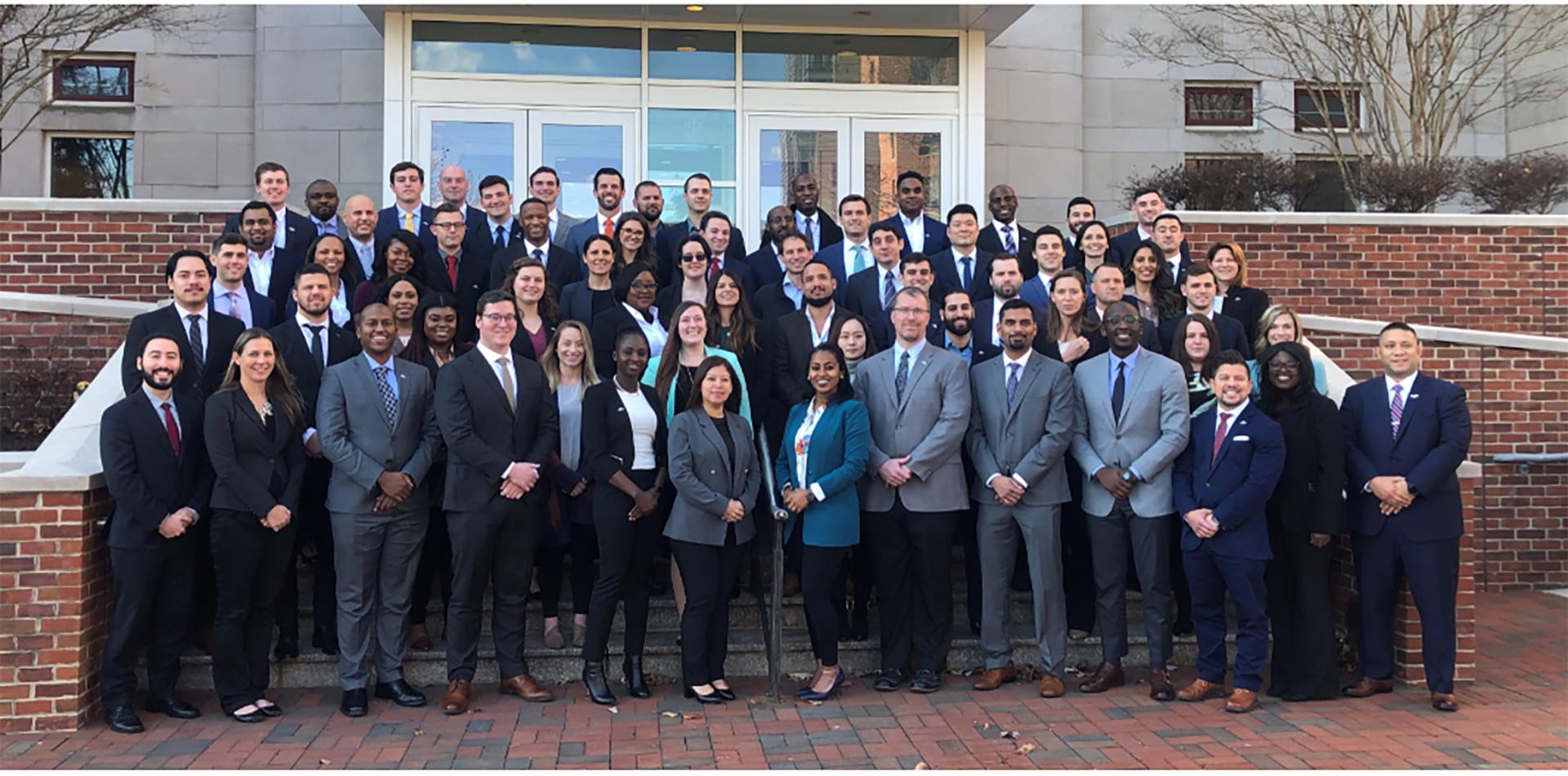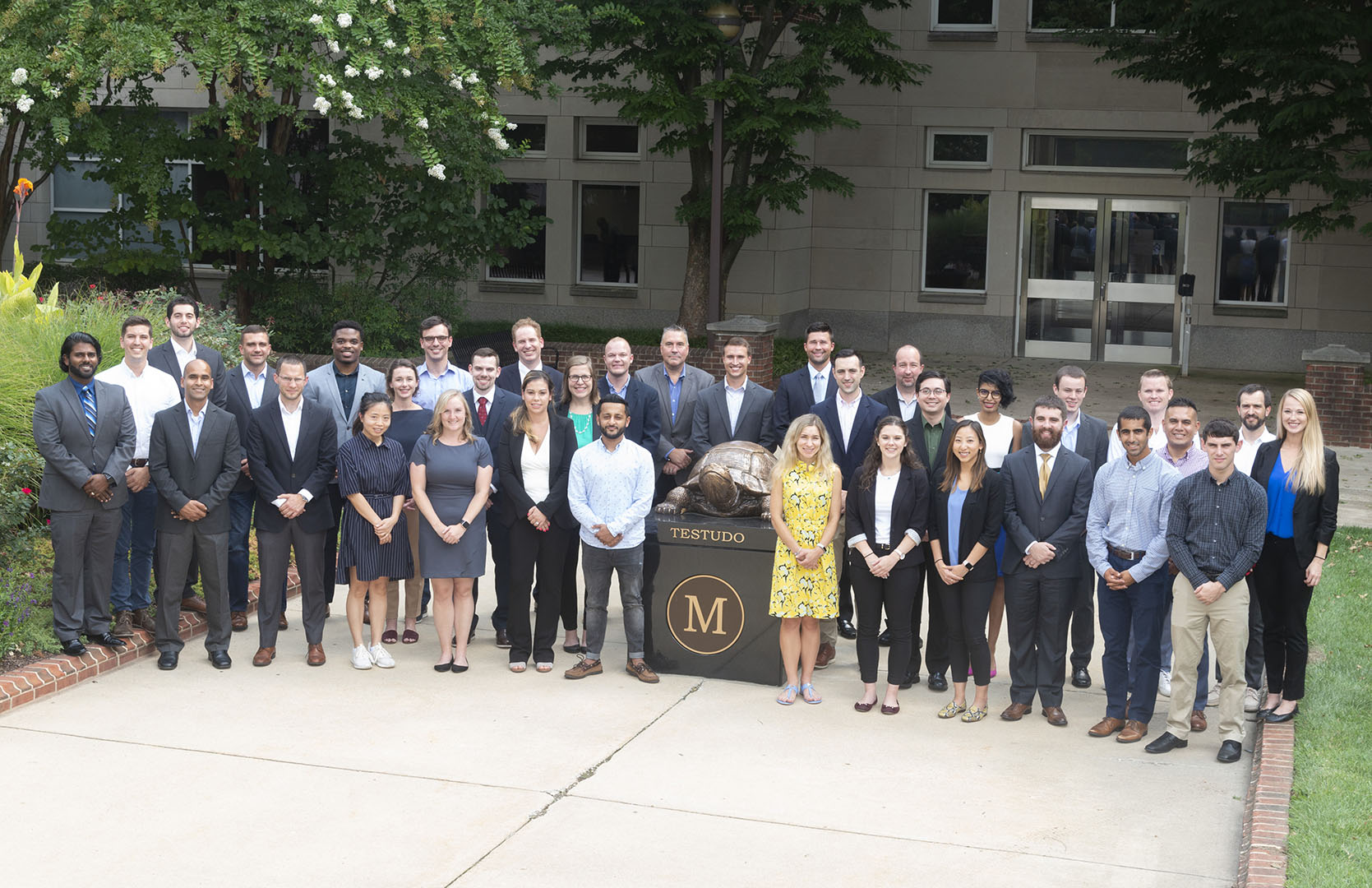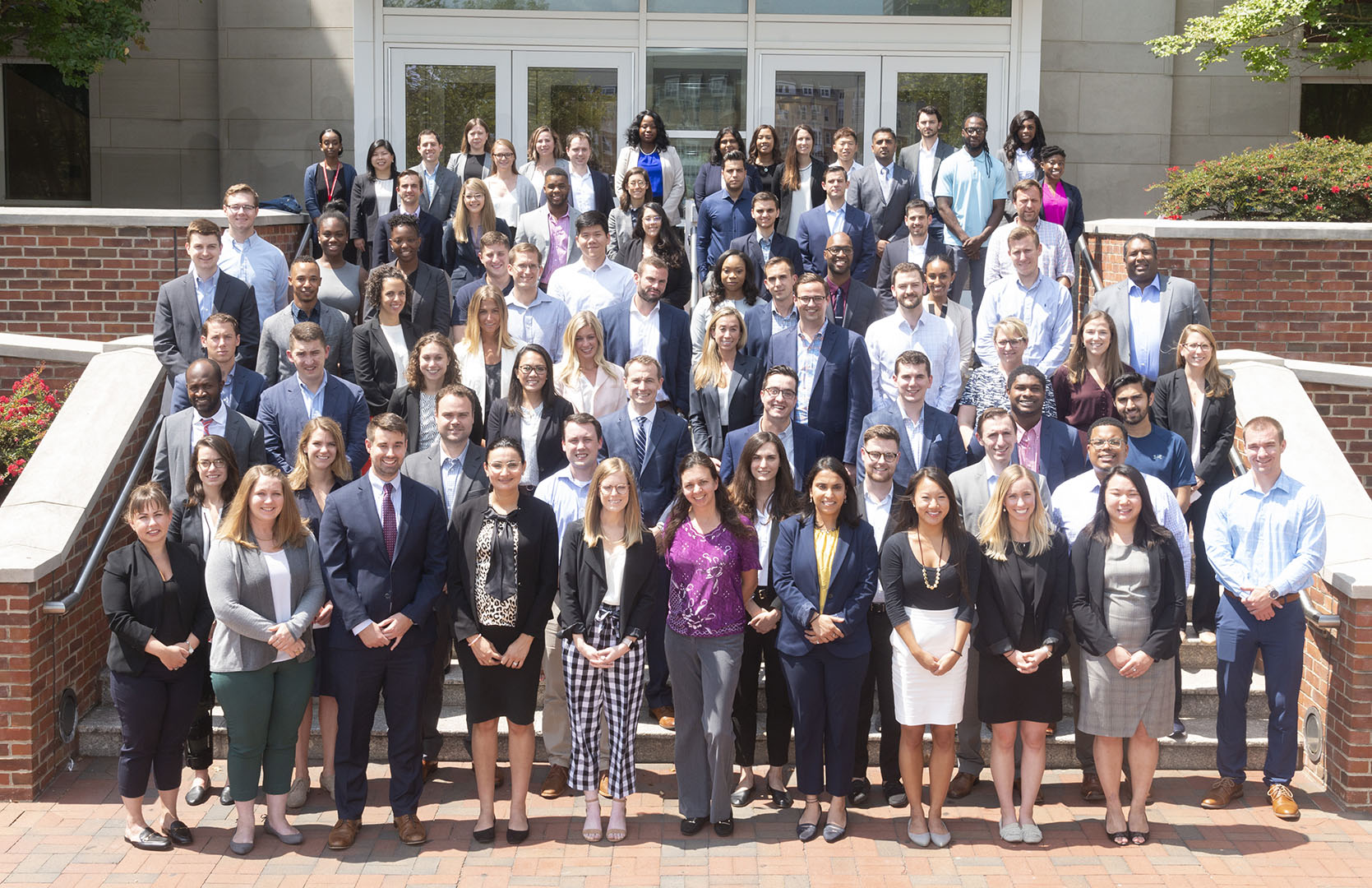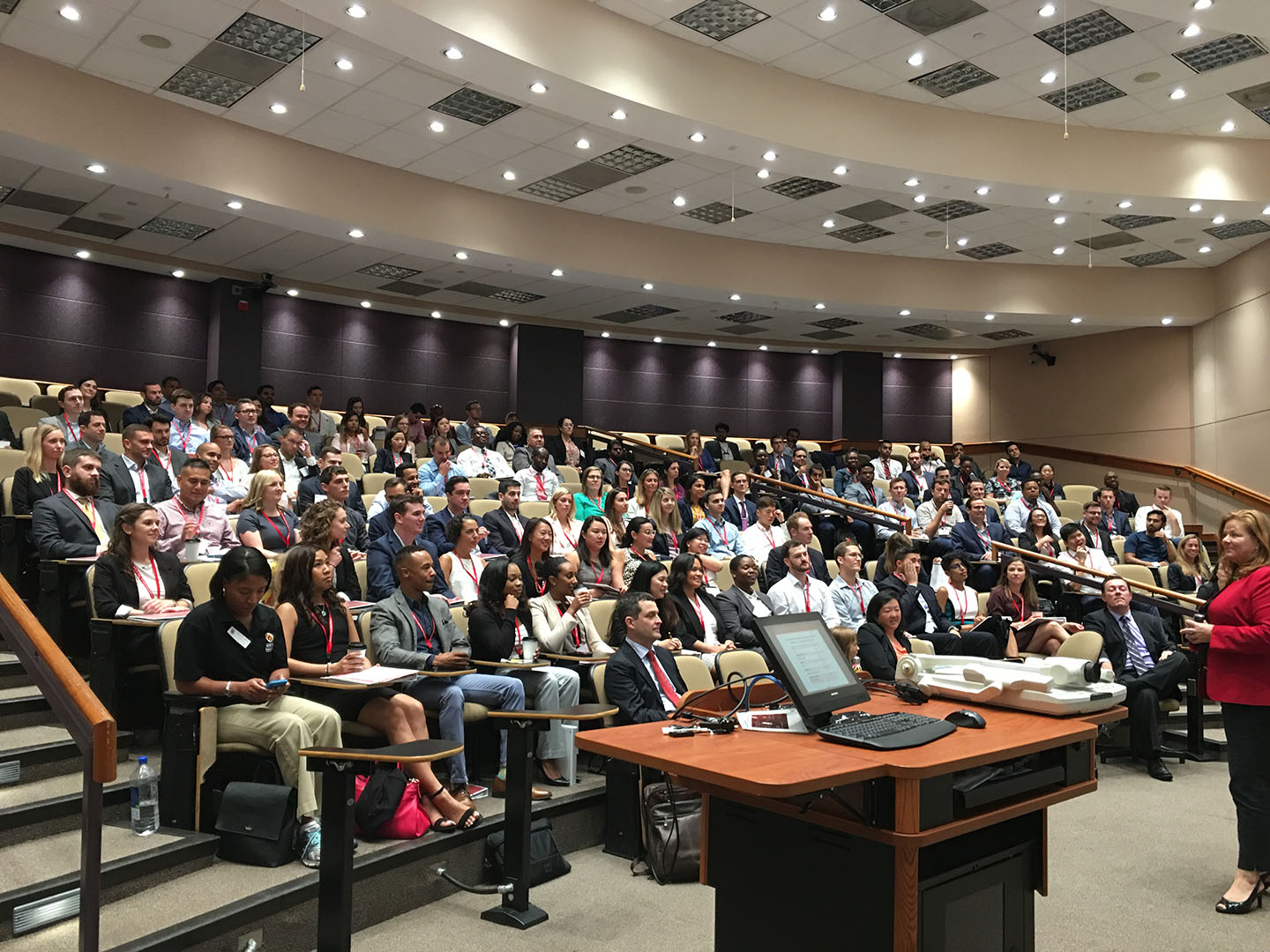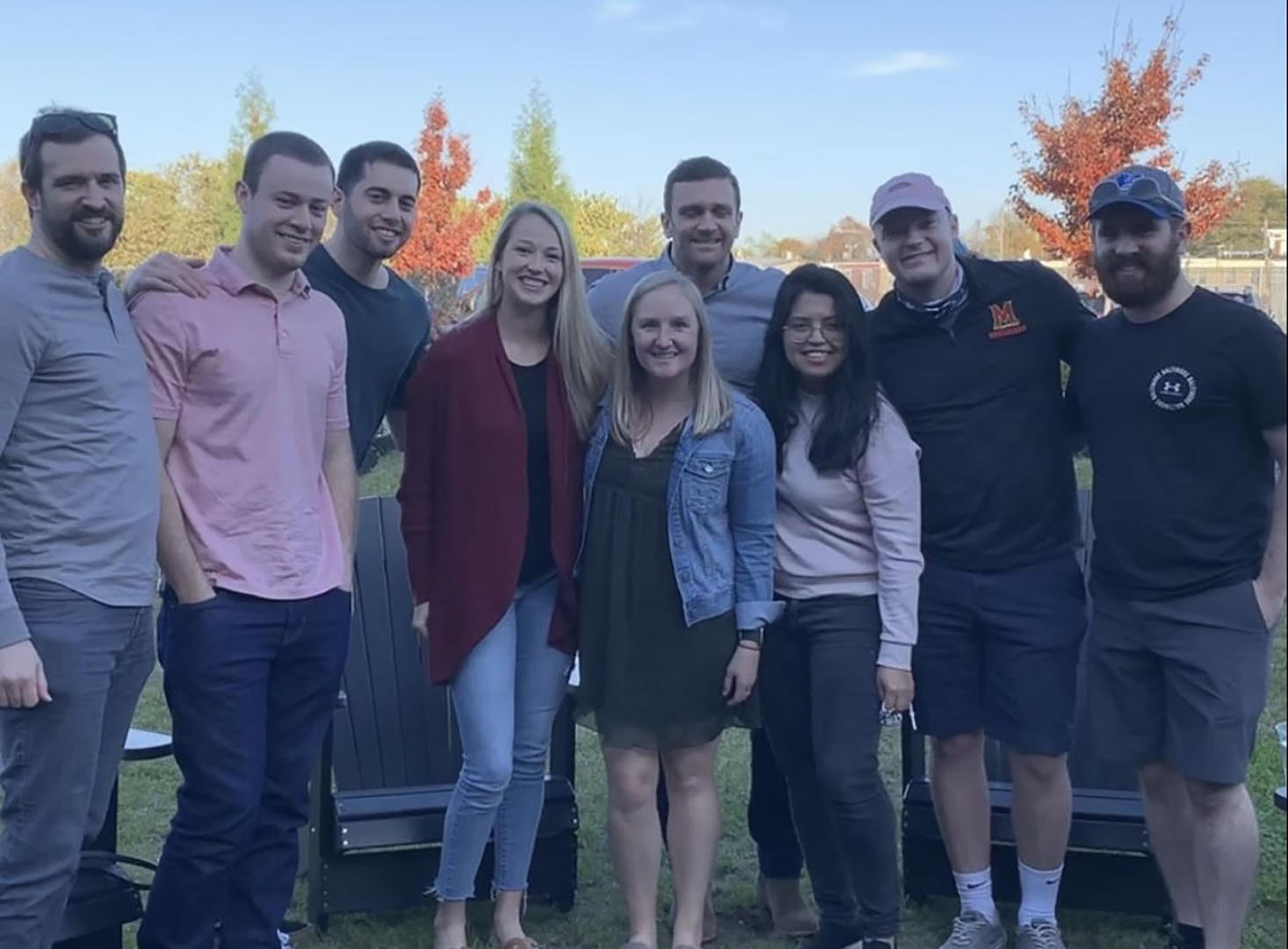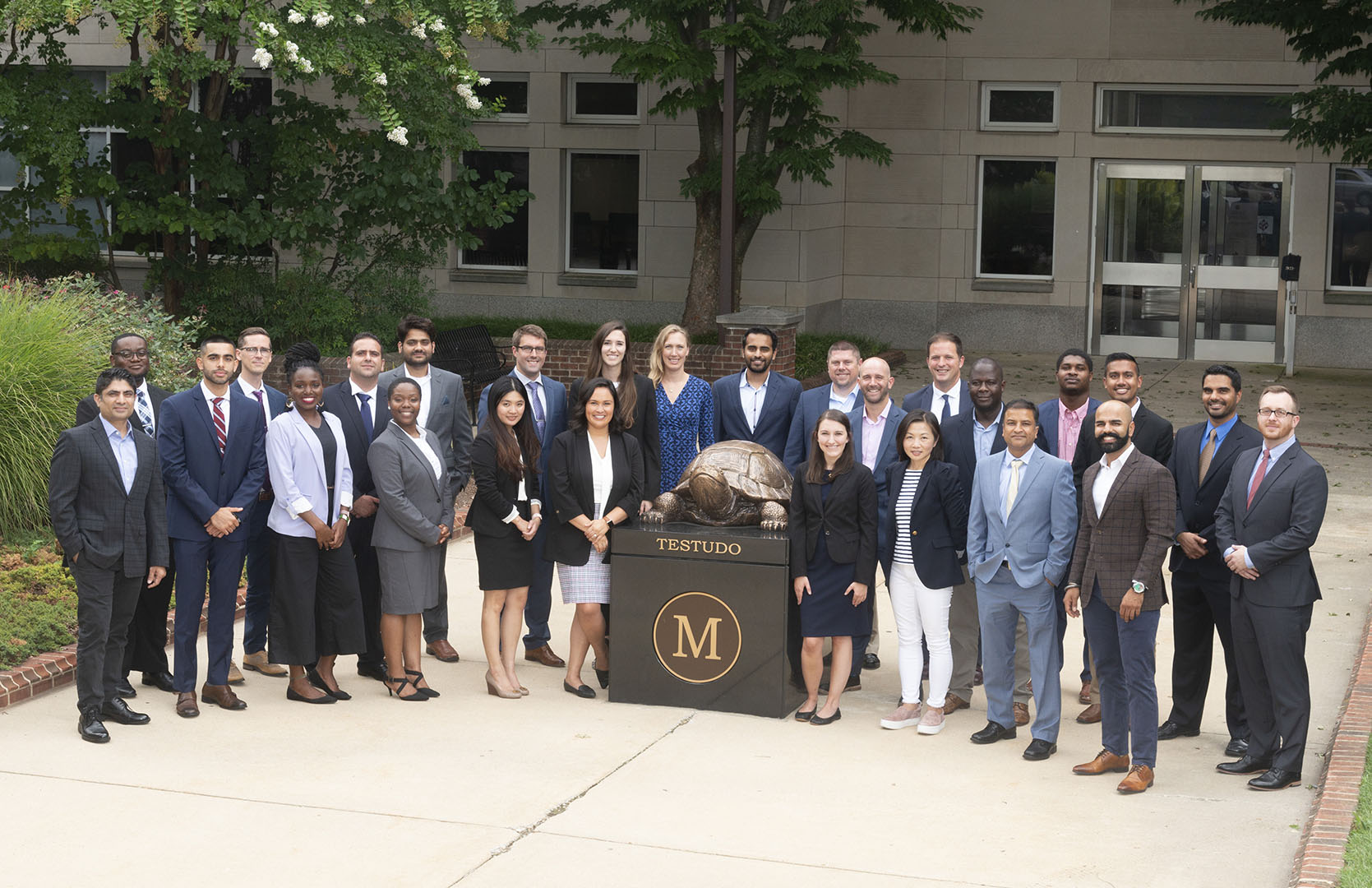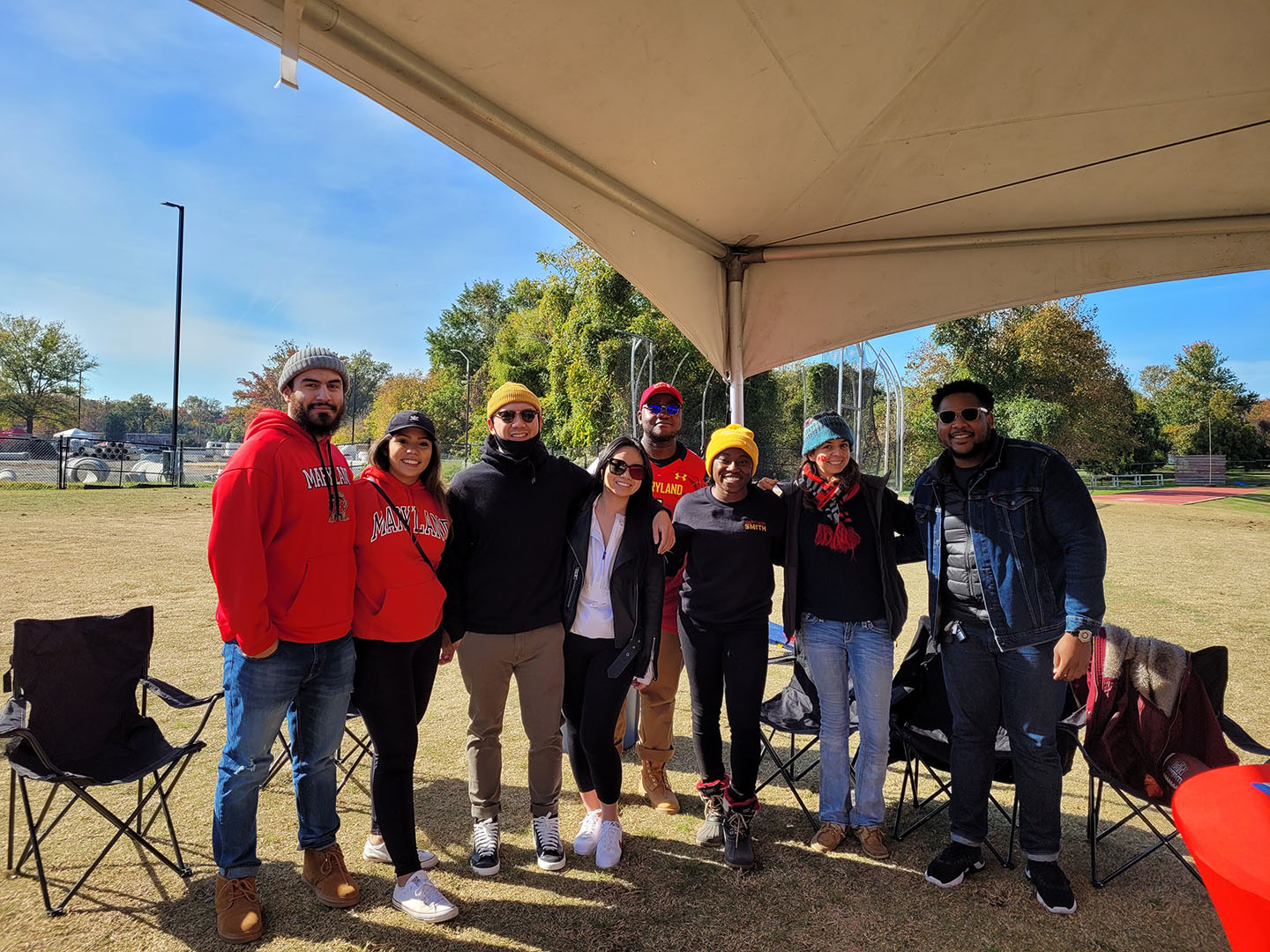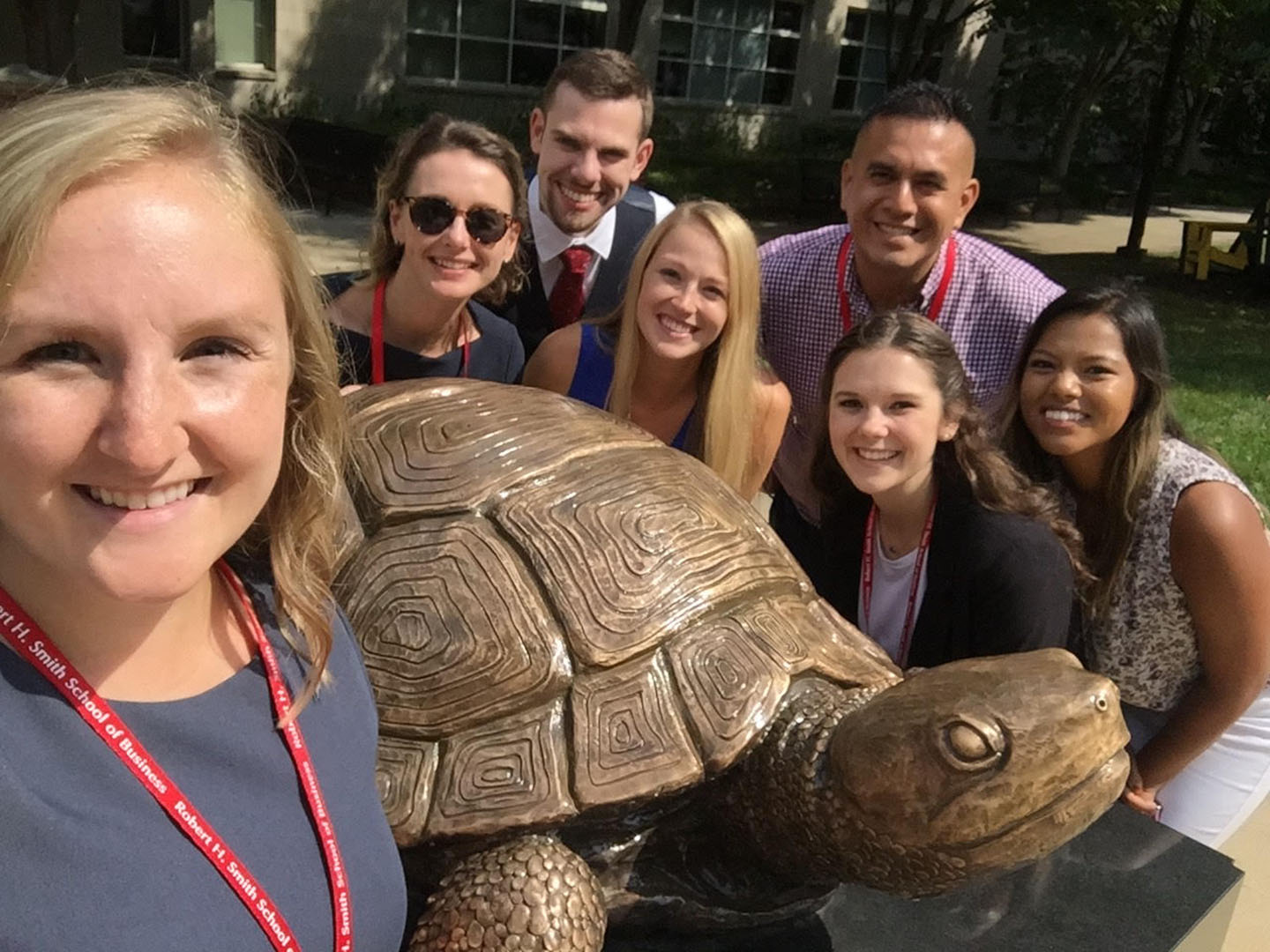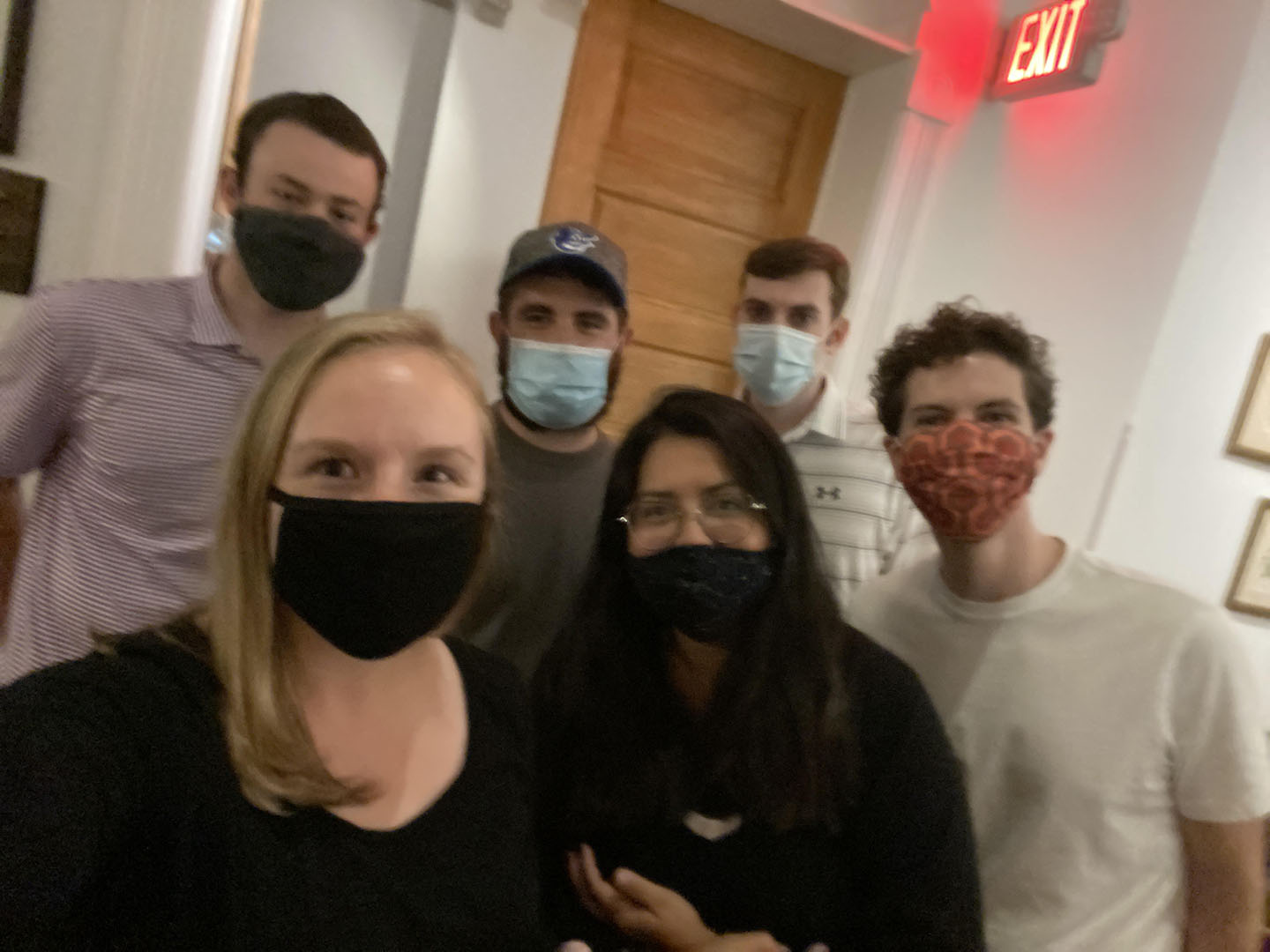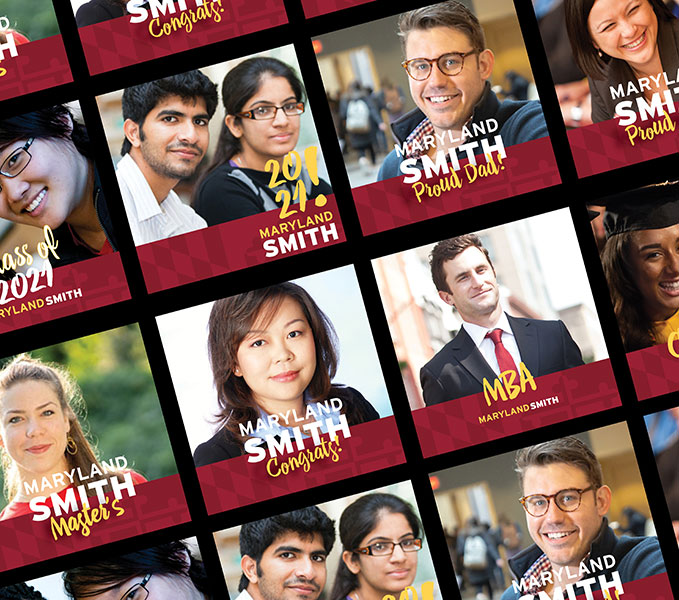 Social Media Frames and Cover Images
Splash your Smith pride all of social media with these profile graphics.
Printer Friendly Celebration Signs
Deck out the walls of your home with a little Smith swag.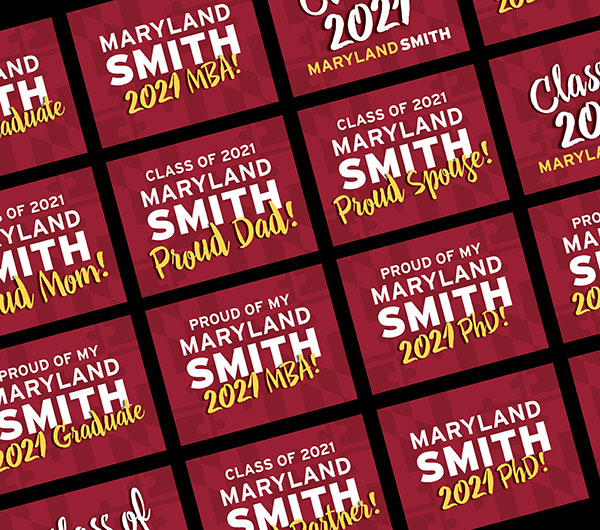 Social Media Graphics
Let all of your followers know how far you've come!
Spring 2022
The main campus commencement ceremony is on Friday, May 20, 2022, from 11 a.m. to 12:30 p.m.
The Smith Business School commencement ceremony is on Wednesday, May 18, 2022.
The graduate ceremony is from 4 to 5:30 p.m. and the undergraduate ceremony is from 7 to 9 p.m.
Contact Us
Office of Smith Programs & Events
4570 Van Munching Hall
University of Maryland
College Park, MD 20742
smithevents@umd.edu