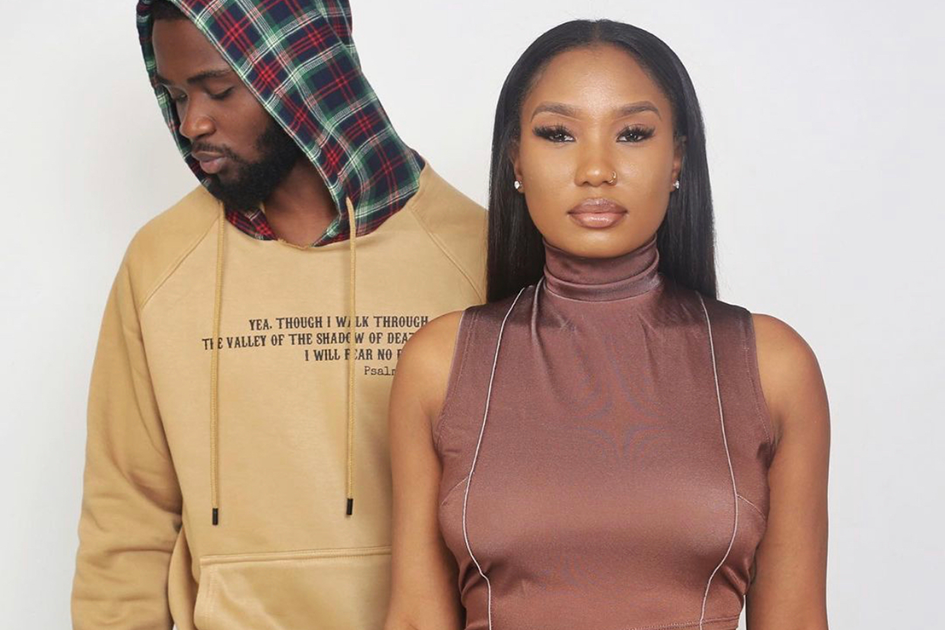 As she graduates from the University of Maryland's Robert H. Smith School of Business this spring, you can trust that Goodness Ihekweme will wear something special. She says she wouldn't have it any other way.
Ihekweme is graduating with a marketing major and technology entrepreneurship minor – and with an apparel e-commerce business she launched on her own, called GStyles.
Ihekweme was born in Nigeria and migrated to the United States with her family at age 8. Inspired by fashion icon Rihanna, Ihekweme strived to stand out from the crowd by being unique with her own fashion style while wearing uniforms all throughout elementary, middle and high school. "I started wearing my own things, doing my own thing. I knew I wanted to be a fashion designer, but didn't know it was possible," Ihekweme says.
In high school, her fashion design teacher recognized Ihekweme's drive and her motivation to learn how to design and craft clothing. Ihekweme spent her break time and lunch time under the guidance of her teacher, learning the process of selecting fabrics, cutting patterns and sewing clothing. During spirit week at high school, Ihekweme debuted her first custom-made pants for the school to see and to her amazement, received compliments. "What type of pants are those? Where did you get those pants from? And my response was I made them. People started asking me, 'Can you make me a pair of pants?'" she says.
"I wasn't thinking about money. It was just more like: 'I could make a pair of pants and other people can love it and wear it and love it.'"
Ihekweme quickly gained the reputation of a fashion designer among her peers. Opportunities presented themselves as more classmates inquired about getting their own custom-made clothes from Ihekweme.
One major opportunity that grew her visibility was a fashion show during the African Students Association's biggest dance battle event of the year involving other high schools in the county. "I'm a senior in high school opening up my first ever fashion show," she says, thinking back "I was so excited. I stayed up numerous nights just working on pieces, working on clothes."
Thirty models and individual designs later, Ihekweme created a business account on Instagram to promote her brand. GStyles grew from individual custom and tailored designs to creating designs to be manufactured here in the United States. "As a full-time student, I had to think of another way to still pursue my dreams," Ihekweme says.
When it comes to growing your business organically on Instagram, Ihekweme advises to treat your business page as you would your personal page in terms of authenticity and engagement. "I'm very transparent. I really try to show a lot of behind the scenes…the process behind it," shared Ihekweme, "when you understand the process, you genuinely value the product."
Ihekweme also believes in giving back to her community. At the beginning of the pandemic, Ihekweme rallied friends to sew facemasks and to donate them to followers who needed them. "Everyone was just so grateful for that. I love giving back honestly, because I know God is blessing me, and so I'm blessing other people" says Ihekweme.
When asked about aspirations for her brand, Ihekweme responded, "for it to be a place where creators can just come, feel safe, and create, and be a global brand."
Being a full-time student and entrepreneur taught her how to balance and manage her time.
And at Smith, a group of supporters helped make the difference, she says, thanking her advisor, Jeanette Snider, as well as Victor Mullins, associate dean for the undergraduate program, scholarship advisors Gül Branco and Nancy Stalowski, professors Lingling Zhang & Christine Masterson Schaaf, and the Dingman Center for Entrepreneurship.
To other aspiring young business owners, Ihekweme says to keep going, keep learning, stay motivated and don't be afraid to ask for help.
Media Contact
Greg Muraski
Media Relations Manager
301-405-5283  
301-892-0973 Mobile
gmuraski@umd.edu 
About the University of Maryland's Robert H. Smith School of Business
The Robert H. Smith School of Business is an internationally recognized leader in management education and research. One of 12 colleges and schools at the University of Maryland, College Park, the Smith School offers undergraduate, full-time and part-time MBA, executive MBA, online MBA, specialty master's, PhD and executive education programs, as well as outreach services to the corporate community. The school offers its degree, custom and certification programs in learning locations in North America and Asia.