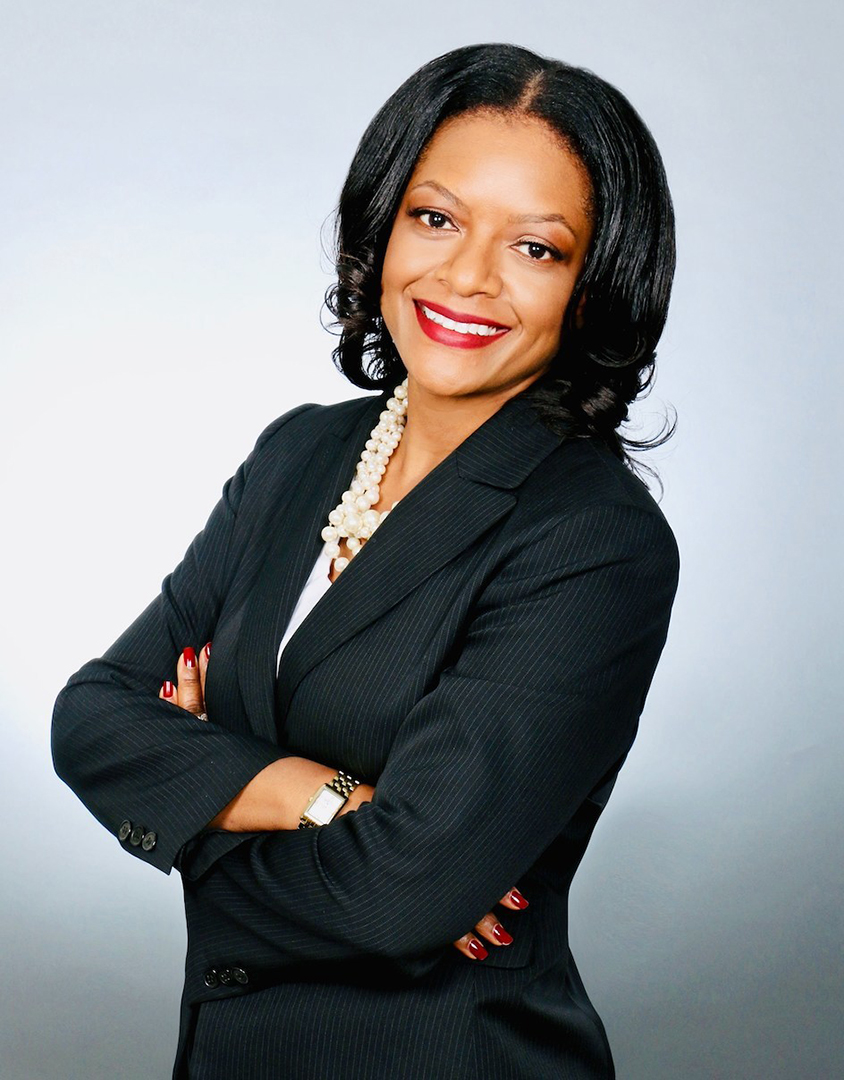 When Sylvia Bugg, EMBA '12, first applied for a job as an administrative assistant at PBS in the early 1990s, she was excited to join an organization that had supported and broadcast so much important content. "It was a dream," she says, looking back.
Today, she's PBS's chief programming executive and general manager of general audience programming, playing an integral role in the broadcaster's mission.
In September, Bugg unveiled a compelling collection of fall programs, a lineup she says will continue to build on PBS's legacy of trust and providing educational, informational, and inspiring content.
The lineup is shaped, in part, by the events of the past two years – the COVID-19 pandemic, a national racial reckoning, cultural shifts, and rising conversations about the climate crisis and the future of America's democracy. "It was really important for us to think about how our platform could lend itself to these very important areas. We will continue to focus on these important issues, as we look to expand the platforms," she says.
"We're always working to amplify our efforts in the diversity space with more diverse storytellers and more diverse perspectives and compelling themes," says Bugg. "In the past 18-plus months, I felt there was a unique opportunity for us to look at some specific things to help amplify the content that already existed across our platforms."
Bugg is dedicated to focusing on issues that Americans truly care about, such as climate change, health and wellness, the arts, social justice. She wants to dig deeper into conversations that have come up about topics such as the racial reckoning, cultural shifts, and democracy.
"We felt it was really important to think about how our content could lend itself to some of these really important areas," Bugg said. "We'll continue to focus on some of these core areas in the future as we look for ways to expand our platforms where our content is available."
She works to ensure that PBS is providing professional development and mentorship opportunities for filmmakers across diverse backgrounds, with various new initiatives, including a program with Firelight Media that focuses on regional diversity and diverse makers. In the PBS digital studio space, a grant from the Corporation for Public Broadcasting is helping to invest in PBS's regional diversity innovation centers.
Bugg describes herself as a lifelong learner – never one to shy away from difficult topics. Those topics are the places where growth can be found, she says.
She says Smith prepared her for her current role by teaching her leadership and research skills as well as how to think about media in a more business-savvy way.
In her role, she oversees programming and a team that liaises with more than 130 PBS member stations, finding ways to align with events, programming and overall engagement.
"You have to know the business part of the work that we do – whether it's how you think about negotiating rights or a distribution package or taking a great idea through the process of marketing and strategizing audience engagement," she says. "The MBA experience really equipped me in those areas."
It also helped her become a stronger leader and coach. "Those things were instrumental in my growth, and I'm grateful for having those experiences as well," she says.
Bugg says she encourages the professionals she mentors to adopt the mentality of a lifelong learner. "There is always room for all of us to learn and grow and develop," she says. "This larger ecosystem is evolving so quickly. Being able to consistently think about what tools you need to bring you more knowledge is important."
As a woman in the business world, she says building a dependable network and paying it forward is important. She frequently asks herself what she can do to help the next generation succeed – and strives to be a sponsor, as well as a mentor, someone who will advocate on others' behalf when they aren't in the room.
She encourages and practices intentionality and self-care. "One of the lessons I learned this year was about trying to avoid fatigue and burnout. We always talk about hitting that wall where you can't do anything else, but by the time you realize that you have hit that wall, you have so much more to do," Bugg said. "Self-care is a great leadership skill to have. It is so important for our overall wellbeing and mental health."
It's what keeps her inspired and motivated. Today, Bugg says she is proud of PBS's overall range of content, in particular that of its new Digital Studios YouTube channel, Voices, which helps to highlight diverse perspectives. Programming can be viewed on broadcast as well as digitally on the PBS Studios YouTube channel.
–By Erica Spaeth. Spaeth is a 2023 MBA Candidate and a Forté and Smith Fellow. Originally from Potomac, Md., Spaeth worked in digital marketing, publishing, and most recently operations management, leading her to come to Maryland Smith.
Media Contact
Greg Muraski
Media Relations Manager
301-405-5283  
301-892-0973 Mobile
gmuraski@umd.edu 
About the University of Maryland's Robert H. Smith School of Business
The Robert H. Smith School of Business is an internationally recognized leader in management education and research. One of 12 colleges and schools at the University of Maryland, College Park, the Smith School offers undergraduate, full-time and flex MBA, executive MBA, online MBA, business master's, PhD and executive education programs, as well as outreach services to the corporate community. The school offers its degree, custom and certification programs in learning locations in North America and Asia.