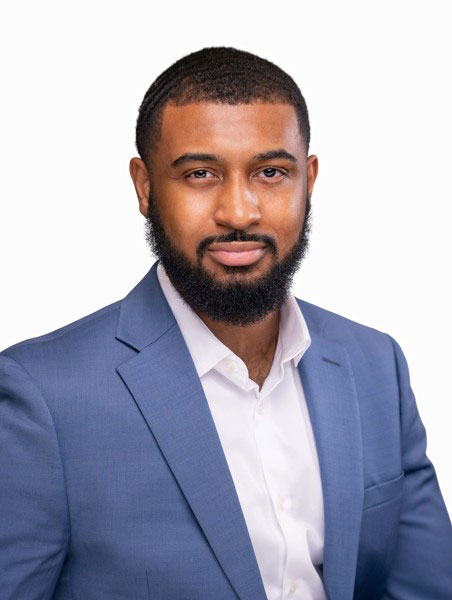 From selling crayons for change in elementary school to investing in the stock market in the 9th grade, Forbes 30 under 30 recipient Jeron Davis BS '15 has always had a passion for business. 
In his current role as an Investment Professional for RLJ Equity Partners, Davis has closed over $200 million of transaction value for the firm. He describes his role as one requiring a strong foundation of leadership and independence. Davis notes that the reputation of private equity firms being the " bad guys" doesn't hold true for RLJ. They're not interested in acquiring firms just to lower costs, fire people, and resell it.
"When we acquire companies, we want to grow that company," Davis said. "If we acquire a firm with a staff of 35 employees, we're never thinking about decreasing that number, we're trying to grow it to 100 employees or more". 
Davis says the most rewarding part of his role is being able to have an impact.  
"We're not acquiring a company just to make a profit, but we are impacting real people and real people's lives," Davis said. "The better we do, the more they're able to be paid and the better their compensation and benefits packages can be." 
Also rewarding, Davis said, was being nominated for the Forbes 30 Under 30 List. In his early career on Wall Street, "One day I'll be on the 30 under 30" was something that everyone around him would say. Davis would say it as well, even though he thought he would never have a chance at being named to the prestigious list. 
"The funny thing about making it onto the 30 under 30 list is that you don't know that you've made it onto the list until they actually publish it," Davis said. He describes waking up the morning of the announcement as surreal, especially when he woke up to his phone having a tremendous amount of congratulatory outpouring.
Davis credits his time at Maryland Smith as a dual degree finance and information systems student for instilling the drive, motivation, and resiliency in him that led him to the Forbes 30 Under 30 nomination. 
"Obviously you want to be the best candidate you can be from a data standpoint, you want to shoot for that 4.0 GPA, you want to be involved in extracurriculars, you want to network, you want to check all of the boxes," Davis said. "But, resiliency and the ability to experience failure and still push on is what is really going to make you successful."
After graduating from Maryland Smith, Jeron went on to work for CitiGroup as an investment banker despite never having had an investment banking internship. Jeron credits his determination and interview preparation with helping him to secure the position.
Outside of work, Davis is devoted to non-profit activities and serves as a board member for the non-profit firm Community Youth Advance. Davis is also scheduled to be an instructor this fall at the University of Maryland, teaching private equity execution to give back his knowledge to the university community.
Media Contact
Greg Muraski
Media Relations Manager
301-405-5283  
301-892-0973 Mobile
gmuraski@umd.edu 
About the University of Maryland's Robert H. Smith School of Business
The Robert H. Smith School of Business is an internationally recognized leader in management education and research. One of 12 colleges and schools at the University of Maryland, College Park, the Smith School offers undergraduate, full-time and flex MBA, executive MBA, online MBA, business master's, PhD and executive education programs, as well as outreach services to the corporate community. The school offers its degree, custom and certification programs in learning locations in North America and Asia.