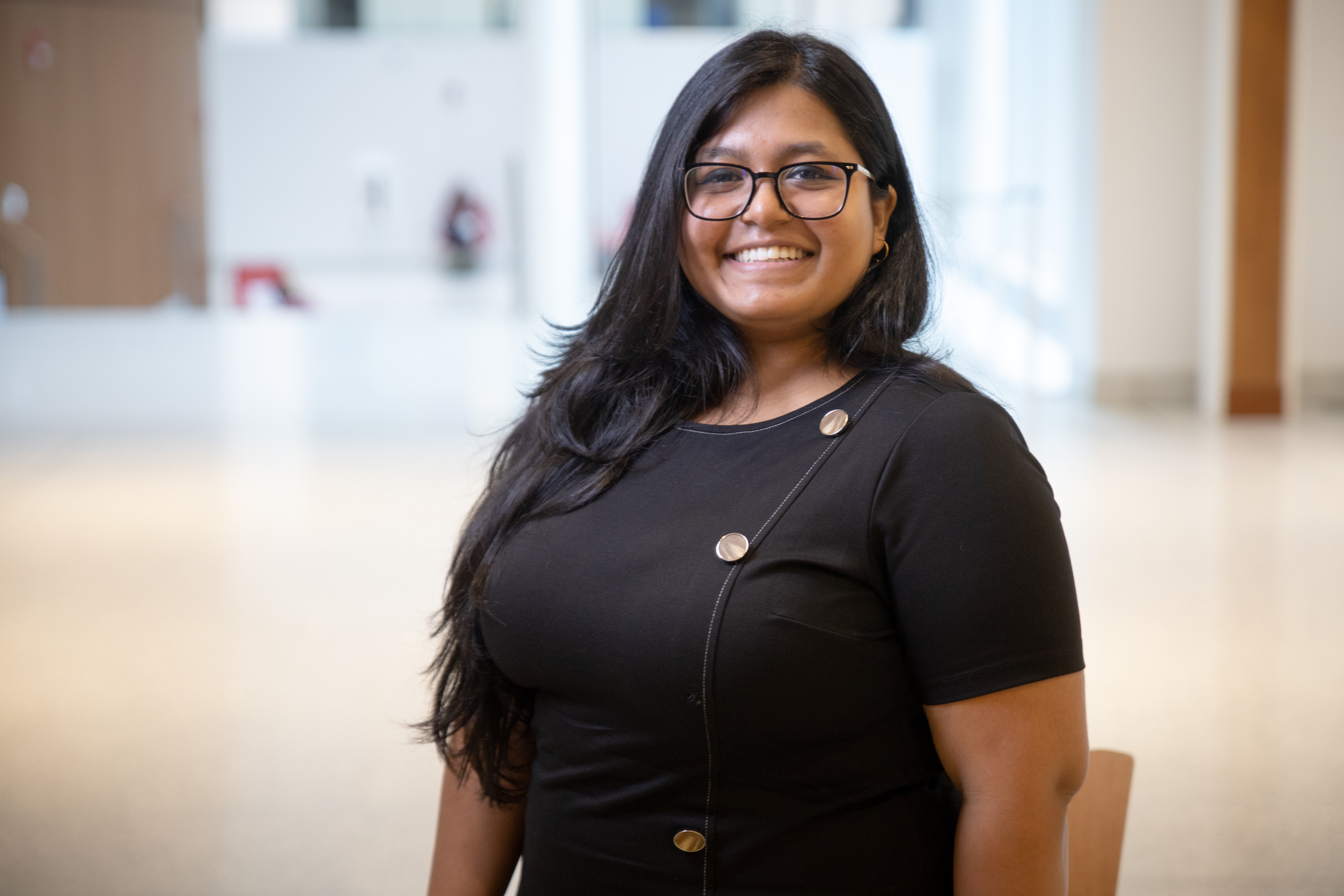 Poulami Ghosh developed a love of computer programming at the end of high school. "It started in 11th grade. I was interested in computer programming. I started coding in C++ and then, from there, I went on to get an undergraduate degree in economics." In college, Ghosh had her first brush with financial services and econometrics.
Fast forward six years and Ghosh is now enrolled in the Master of Quantitative Finance (MQF) program at the Robert H. Smith School of Business. At Smith, she's built upon her love of quantitative and computational learning. Initial coursework has taken her through topics including financial econometrics and machine-learning in finance. "We did a Python-based project where we had to understand which macroeconomic and financial factors helped explain and predict excess stock returns in particular industry sectors," said Ghosh. In a different project, "We also got into random forests – a big thing in the data industry right now. We got to understand what random forests actually are and when they should be incorporated into quantitative analytics."
There's a growing need in the financial industry for professionals with Ghosh's combined training in econometrics, statistics, economics and programming. Employers are looking for recent graduates who understand general finance and can execute the technical process of financial programming and modeling. "Financial modeling and highly-technical work – programming in R and Python – are definitely what you'll get with the MQF program," Ghosh affirmed.
Ghosh's passion for learning and research is certain to advance her career. She hopes to secure a job in quantitative investment risk management or trading strategies after graduation. And with the hard-working spirit she's displayed so far, we know she'll go on to accomplish great things.
Find Poulami Ghosh on LinkedIn.
Media Contact
Greg Muraski
Media Relations Manager
301-405-5283  
301-892-0973 Mobile
gmuraski@umd.edu 
About the University of Maryland's Robert H. Smith School of Business
The Robert H. Smith School of Business is an internationally recognized leader in management education and research. One of 12 colleges and schools at the University of Maryland, College Park, the Smith School offers undergraduate, full-time and part-time MBA, executive MBA, online MBA, specialty master's, PhD and executive education programs, as well as outreach services to the corporate community. The school offers its degree, custom and certification programs in learning locations in North America and Asia.