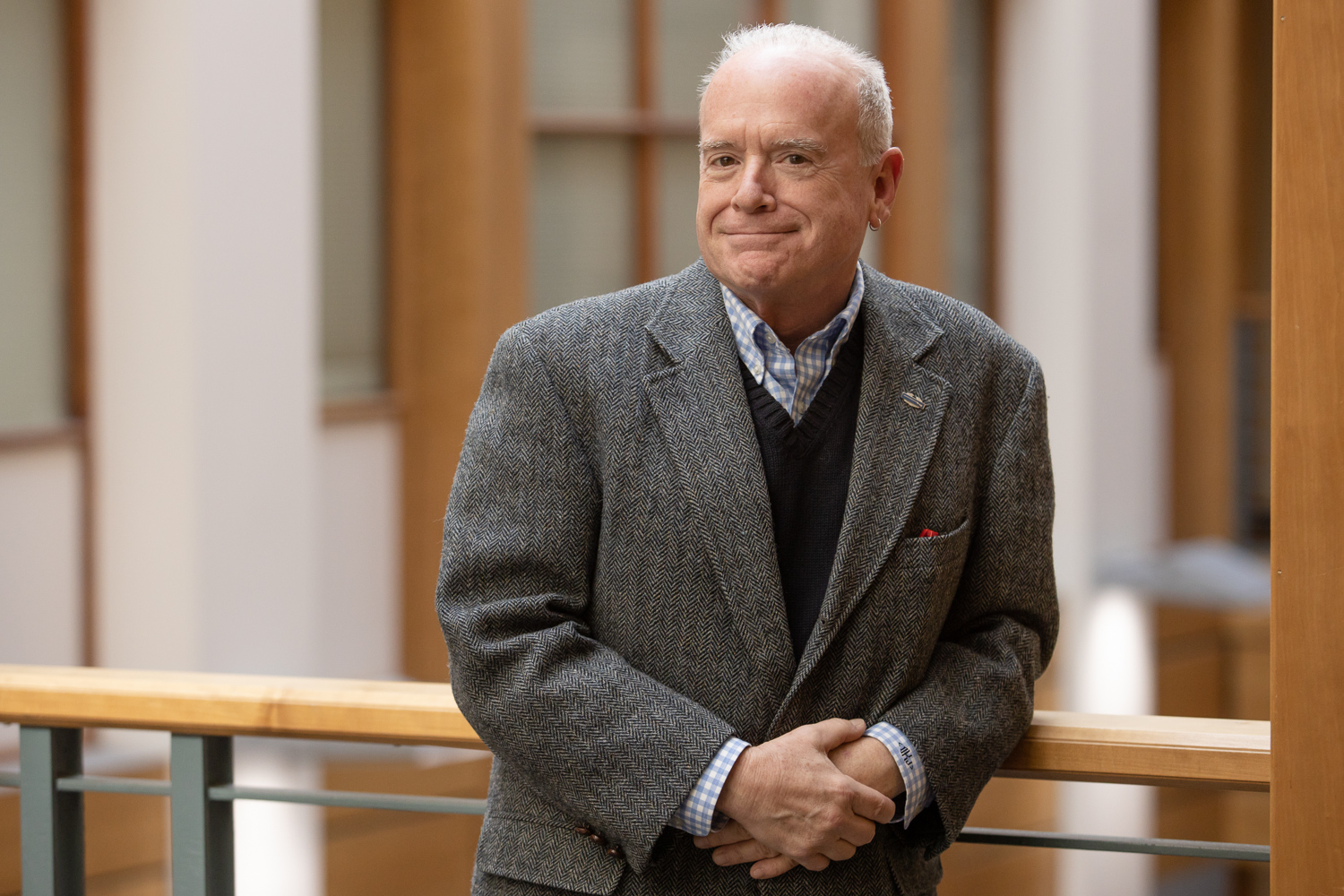 What does poetry have to do with business? That's what the finance team asked when David Kressler, fresh out of graduate school with a doctorate in English lit and poetry, showed up to the finance committee meeting of the executive board on his first day on the job at Ford Motor Co.
Kressler had been having a rough time finding a job related to his new degree. It was the late 1970s, and university jobs were scarce. He had spent three years in the Army with two deployments to Vietnam. He was willing to try anything that would pay the bills. As it turned out, having a degree in English literature and poetry would pay off. "That gave me a much broader perspective than a pure finance or accounting degree," says Kressler, now a full-time senior lecturer at the University of Maryland's Robert H. Smith School of Business.
He applied his keen attention to literary detail to Ford's financials. After a short time, he was selected to spend six months in Taubaté, Brazil, to help with the launch of Ford's four-cylinder engine. He spent a few years at Ford, then moved to finance positions elsewhere, including at the American Psychological Association and at SPOT Image, where he was CFO.
Perhaps it was that creative degree that brought out his entrepreneurial side, reinforced by the structure and discipline he gained in the military. In 1995, Kressler, "tired of making money for someone else," decided to start his own business. As an avid cook with strong financial management experience, he launched a restaurant – a deli-type breakfast and lunch place with catering in downtown Washington, D.C. To perfect the business model, he worked every job he had, from dishwashing to managing the grill, so he could figure out how to make each job as efficient as possible. "I had my business model very tight," he says. With that, he was able to replicate it with several more locations.
After several years, Kressler was growing tired. "The restaurant is a very physical world," he says. "As you get older, there's less and less appeal." One day, someone made an offer to buy his business, and he agreed and moved onto his next venture: day trading. 
While day trading was very profitable, it felt lonely compared to the vibrancy of the restaurant business, with all its daily interactions. Soon, he would start his own portfolio. And for the next 18 years, he and a business partner would manage that. And Kressler would begin teaching at Maryland Smith as an adjunct faculty member. He enjoys working with students, whom he found are "much smarter than what they are given credit for."
Today, he teaches strategy and entrepreneurship full time. In his entrepreneurship class, students have to start and run a business. Some, he says, set up successful businesses from the start. But he most enjoys watching the ones who are not successful right away. "I am more interested in the teams that are struggling," he says, "because that's where the learning is."
–By Rin-rin Yu, special writer to Maryland Smith.
Media Contact
Greg Muraski
Media Relations Manager
301-405-5283  
301-892-0973 Mobile
gmuraski@umd.edu 
About the University of Maryland's Robert H. Smith School of Business
The Robert H. Smith School of Business is an internationally recognized leader in management education and research. One of 12 colleges and schools at the University of Maryland, College Park, the Smith School offers undergraduate, full-time and part-time MBA, executive MBA, online MBA, specialty master's, PhD and executive education programs, as well as outreach services to the corporate community. The school offers its degree, custom and certification programs in learning locations in North America and Asia.