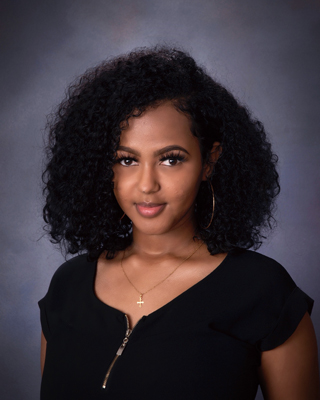 Gelila Aderaye '21 always knew graduate school was in her future but didn't know exactly what her plans were – that is, until she attended Maryland Smith.
Initially starting her undergraduate career at Montgomery College, Aderaye came to Smith with a penchant for accounting.
"By the end of my freshman year I felt that accounting was the best fit for me and something that I was good at," says Aderaye. "When I transferred to the Smith School, I knew I had a great opportunity that was also close to home and I wanted to make the most of it."
At Maryland Smith, Aderaye added a major in information systems to complement her accounting background. But as important as her academic coursework was, Aderaye was also focused on getting immersed in the Maryland Smith community.
That included getting involved in student organizations such as the National Association of Black Accountants, for which she eventually served as chapter vice president.
"I really focused on making sure that I was making connections with other people within and outside of my major because I knew that those would be the people that I networked with in the future," says Aderaye. "I was looking to take in any and all information I was getting through my education and through networking to help me develop the skills I needed going into the professional world."
The decision to enroll at Maryland Smith was an easy one, says Aderaye. Knowing that her aspirations included graduate school, Aderaye says she was drawn to the Plus 1 program and the prospect of finishing her master's degree a year after her undergrad.
"I didn't know how I wanted to go about going to graduate school, but when I saw that there was an opportunity like the Plus 1 program, I knew that was something that I would be interested in," says Aderaye. "I'm looking forward to having more hands-on experience and connecting with more professionals while hopefully studying for my CPA while I am doing my master's."
The decision to go to graduate school was made even easier after being awarded the Public Company Accounting Oversight Board (PCAOB) scholarship, Aderaye says, which benefits students who are likely to become auditors and seeks to make a difference to students who might otherwise choose a different career path.
Being nominated and winning the scholarship is something that Aderaye says she's incredibly grateful for. With the scholarship, she says she is able to focus more intently on her goal of obtaining her degree and entering the field as a certified public accountant.
"I'm so thankful to have this opportunity and to have the support of the professors who nominated me," says Aderaye. "It's going to take a bit of weight off of my shoulders, and now I'm ready for whatever's next."
Media Contact
Greg Muraski
Media Relations Manager
301-405-5283  
301-892-0973 Mobile
gmuraski@umd.edu 
About the University of Maryland's Robert H. Smith School of Business
The Robert H. Smith School of Business is an internationally recognized leader in management education and research. One of 12 colleges and schools at the University of Maryland, College Park, the Smith School offers undergraduate, full-time and flex MBA, executive MBA, online MBA, business master's, PhD and executive education programs, as well as outreach services to the corporate community. The school offers its degree, custom and certification programs in learning locations in North America and Asia.