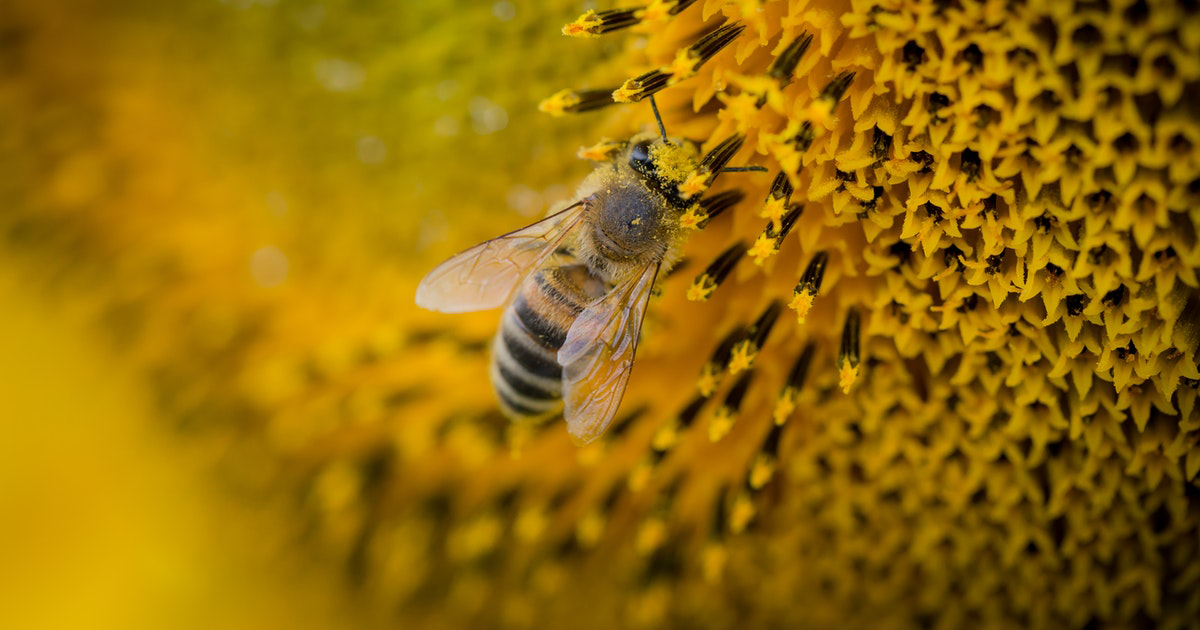 One of every three bites of food you eat requires pollination – most of it done by honeybees.
It's a statistic that regularly "buzzes" around Chris White's thinking. And it's part of the reason why he decided nearly 12 years ago to launch Bee America, his Bethesda-based artisanal honey business.
"I wanted to do something purposeful for the local environment," says White, MBA '07. "My experience at Smith gave me the confidence to step out and say 'I can grow an environmentally focused business.' It made me more entrepreneurial-minded."
Originally trained as a chemist, White now enjoys the creativity of his honey company and its growing slate of products and services.
The company's American Heritage collection, available through Bee America's website and in the gift shop at George Washington's Mount Vernon, features artisanal blends that recreate how honey tasted during important historical eras, based on the flora that was prevalent then.
Bee America typically conducts in-person honey tastings for corporations, historical societies, synagogues and others. When the COVID-19 pandemic restricted in-person interactions, White converted those events into a socially distant activity.
For each virtual honey tasting, the company sends four jars of artisanal honey to participants, along with spoons, custom tasting placemats that help guide the journey, and recommendations for seasonal food pairings that would complement each honey. Participants are led through the tasting via Zoom by their host, a virtual honey sommelier, in an experience that is part culinary lesson, part history lesson and part environmental lesson.
The sommelier explains how terroir and nectar sources influence a honey's flavor and color, and also tells participants what they can do to support bees in their own neighborhoods.
"It takes the bee 2 million visits to the flower to produce a pound of honey," White says. "This is a wonderful opportunity to help people develop an appreciation for this magical process." /LH/
Media Contact
Greg Muraski
Media Relations Manager
301-405-5283  
301-892-0973 Mobile
gmuraski@umd.edu 
About the University of Maryland's Robert H. Smith School of Business
The Robert H. Smith School of Business is an internationally recognized leader in management education and research. One of 12 colleges and schools at the University of Maryland, College Park, the Smith School offers undergraduate, full-time and flex MBA, executive MBA, online MBA, business master's, PhD and executive education programs, as well as outreach services to the corporate community. The school offers its degree, custom and certification programs in learning locations in North America and Asia.