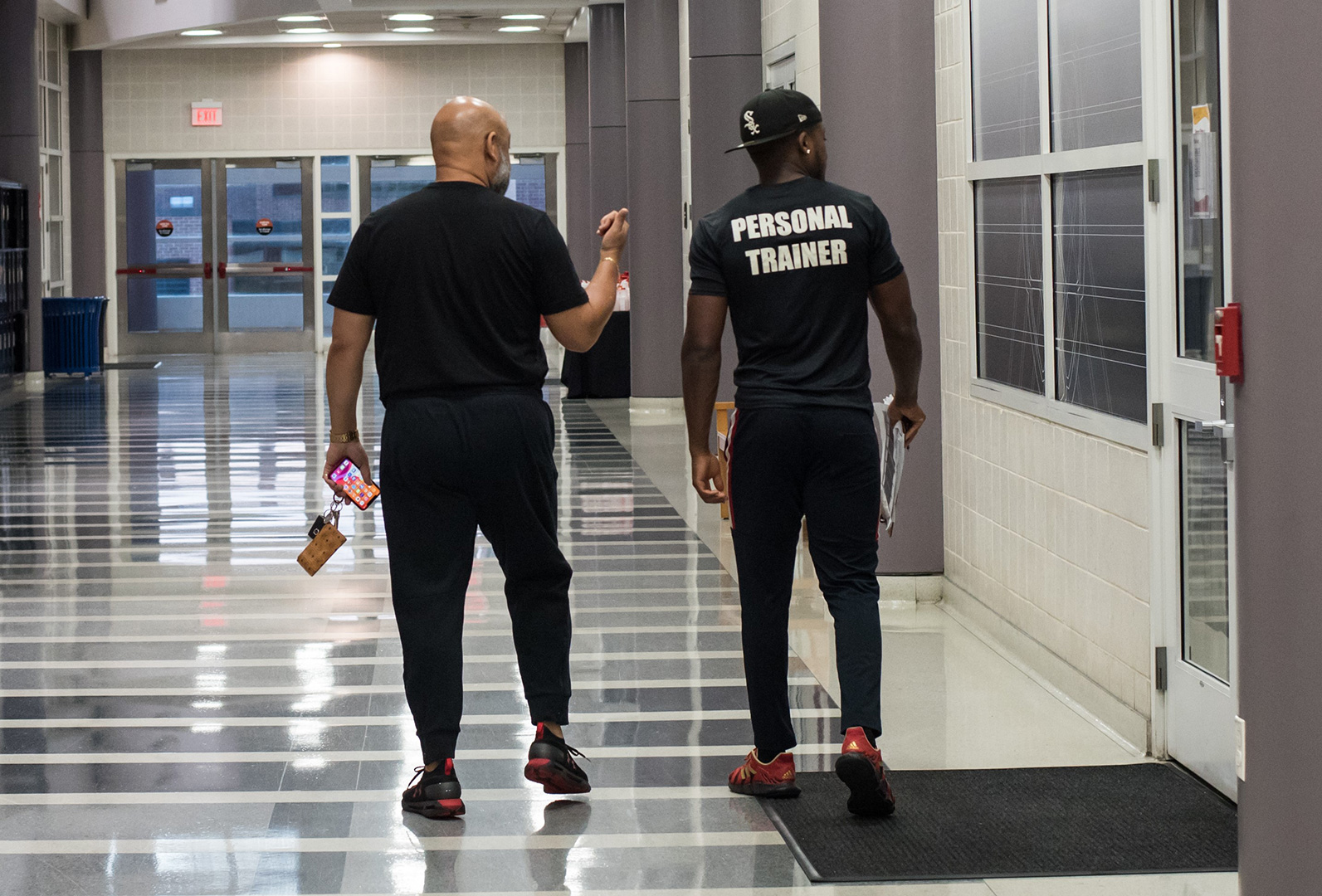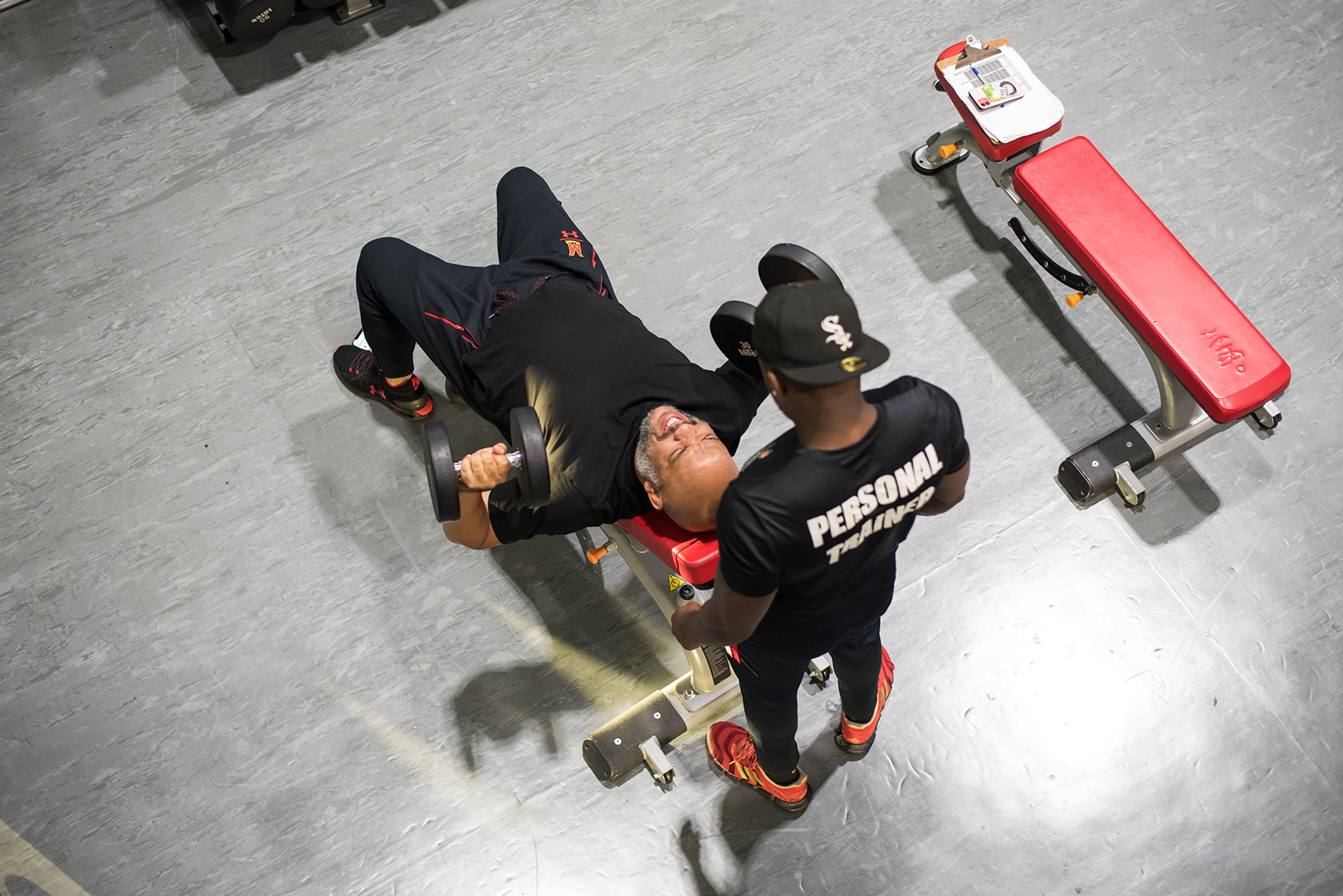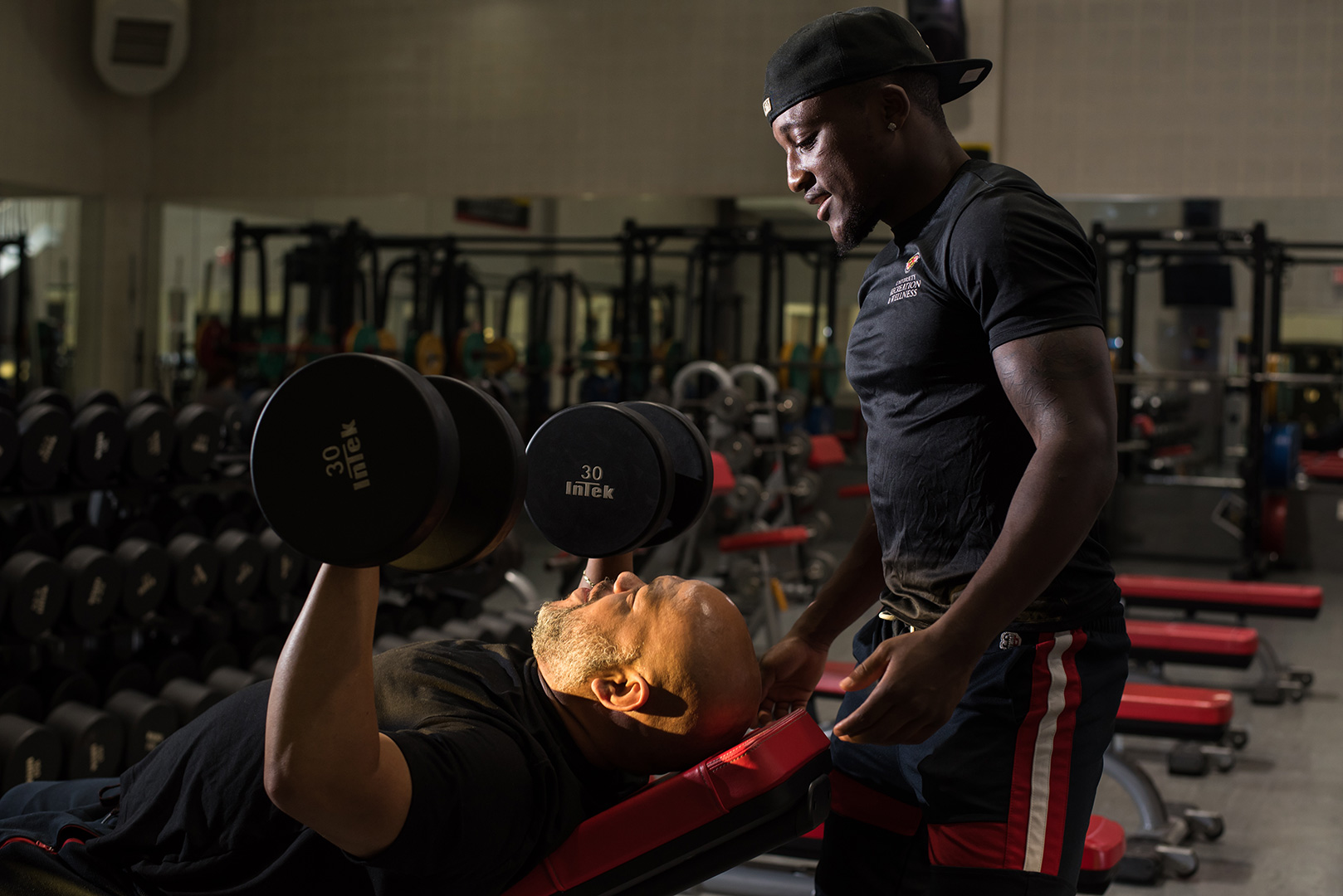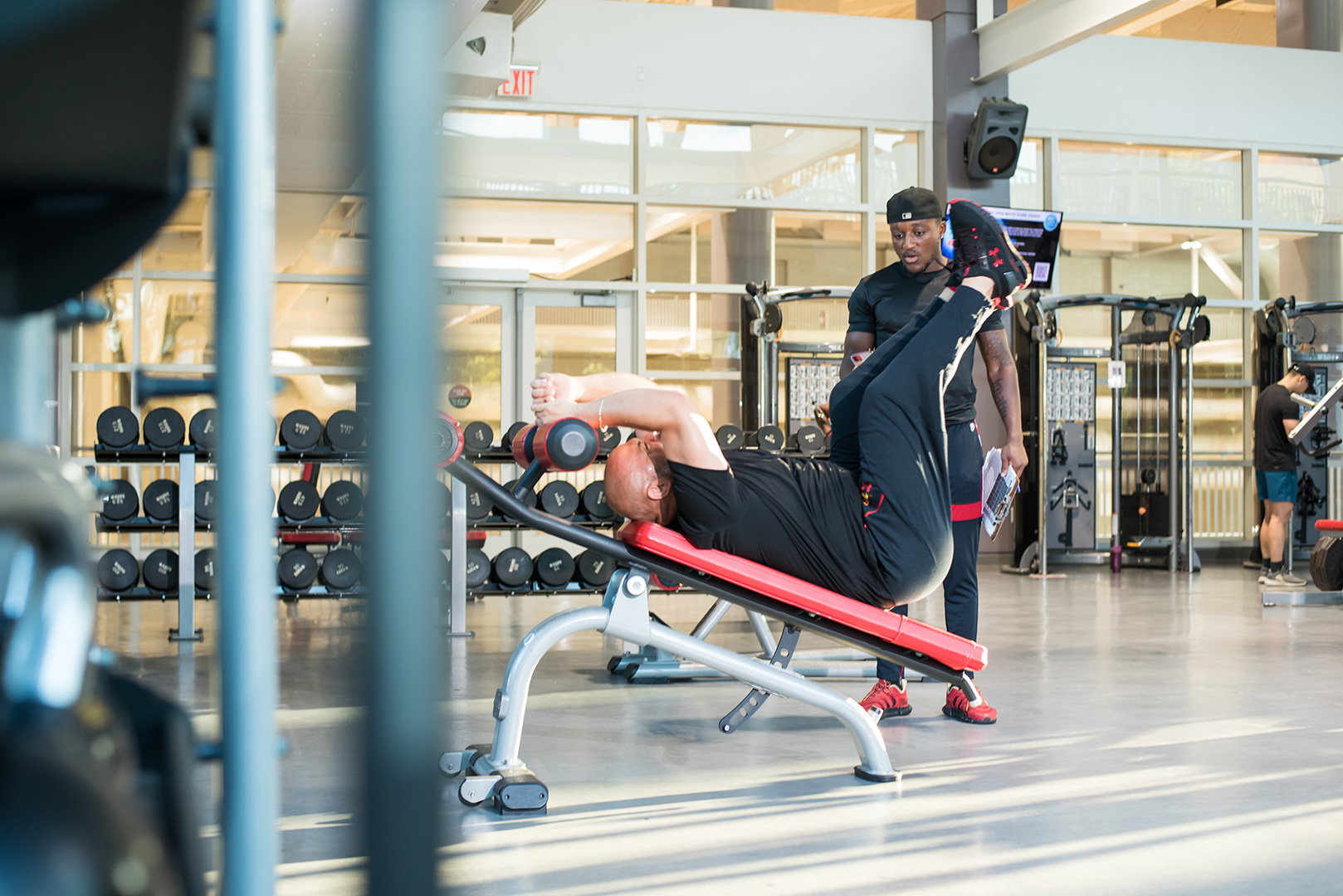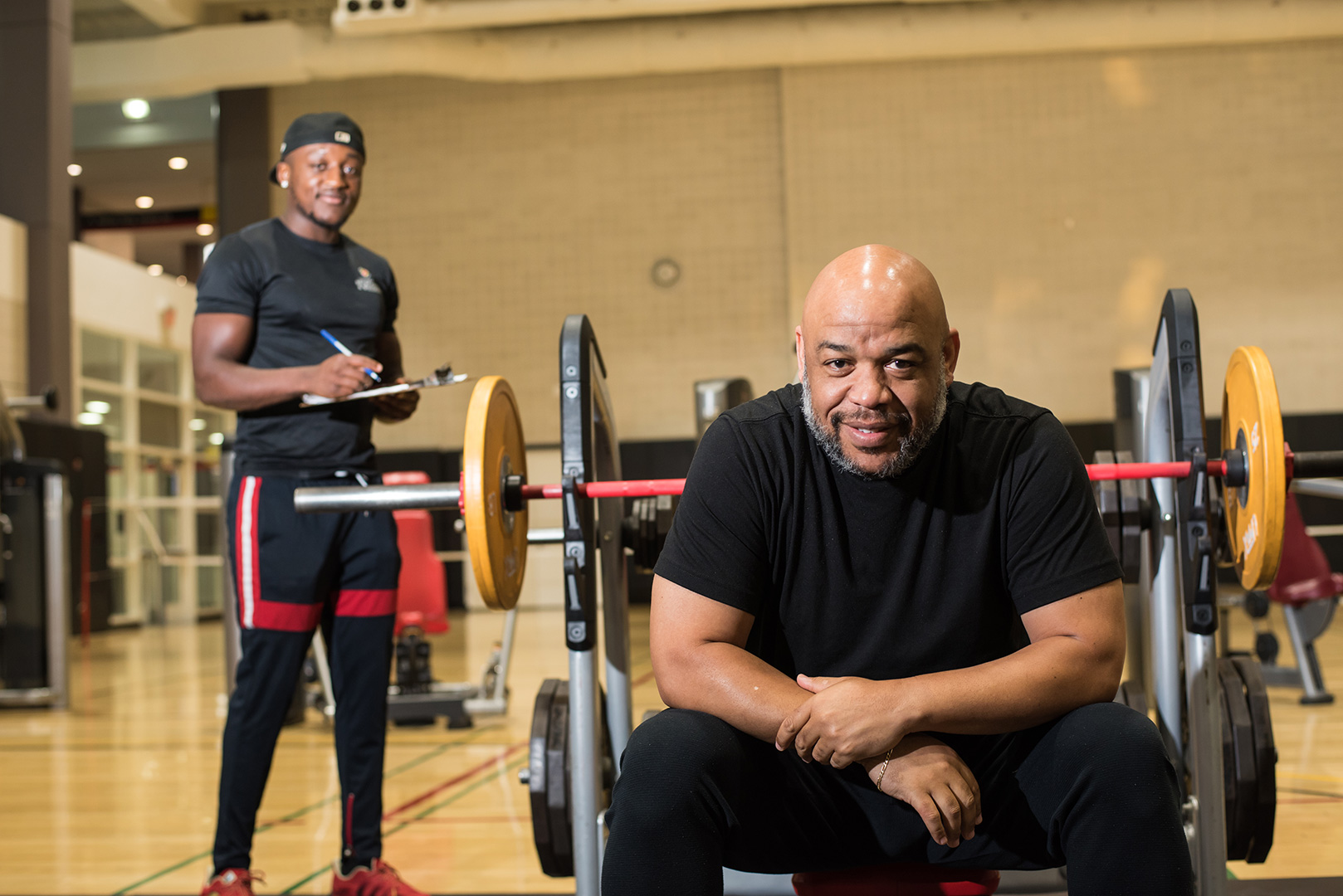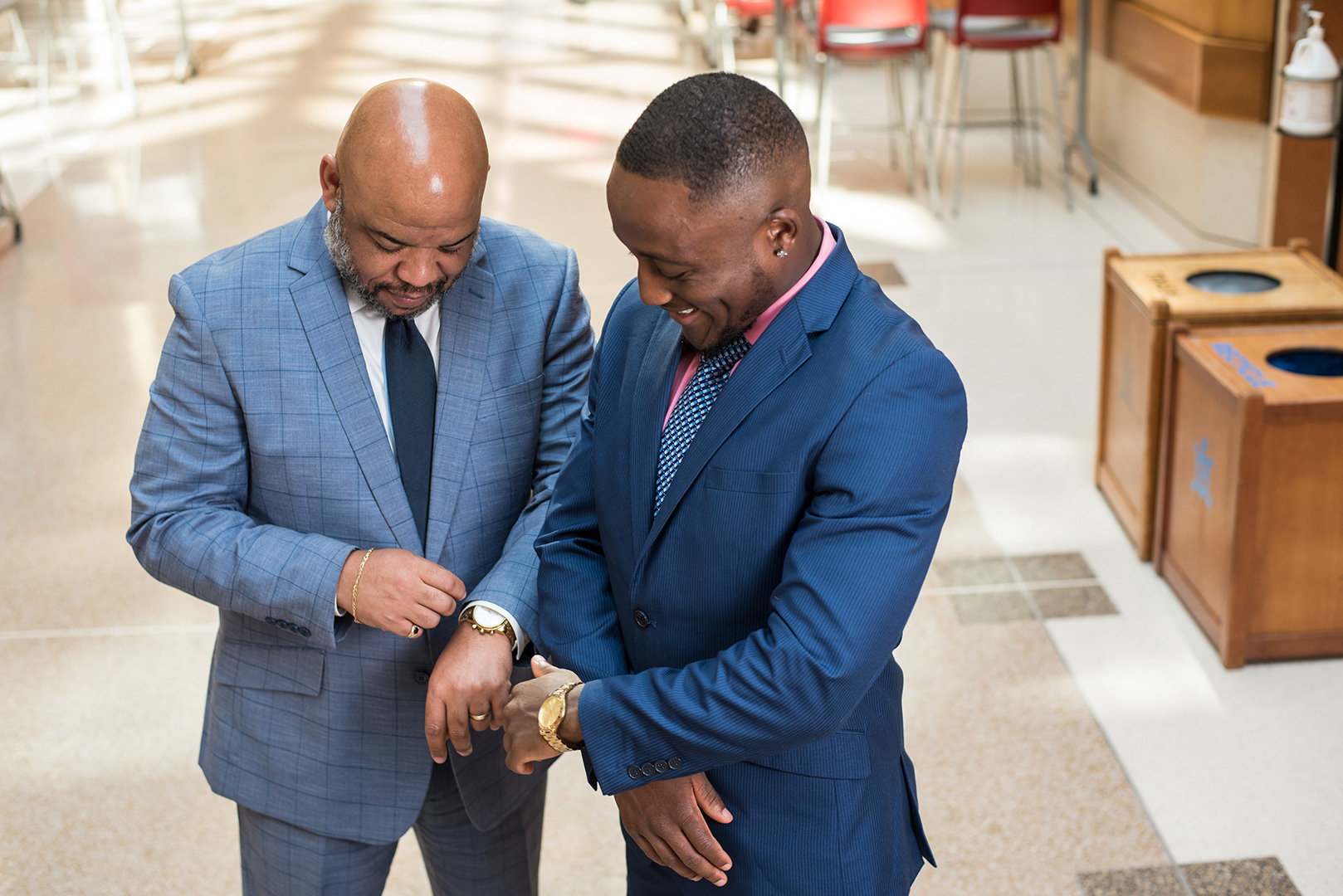 Earlier this year I attended a Happy Hour in DC with alumni and current students. The photographer captured a picture of me and I noticed that it was not too flattering for my overall brand. I jokingly requested for the photographer to delete that pic, as it was "showing too much of my gut." Smith student Manoel "Manny" Fangmo '23 chimed in: "Dean Mullins, if you wish to lose your gut, you have to do something about it."
Manny challenged me to meet him at Eppley gym the following week for a one-on-one training session. It's been 15 weeks since Manny and I met at the gym, and I am 30 pounds lighter. I'm feeling better. I'm more determined. Initially, when Manny started his regimen, I offered him excuses on why I was not ready. Manny has never allowed me to use my age as an excuse. Instead, he taught me the importance of how one's mind is stronger than one's body. Manny has taught me the art of the mind-body connection. I can't reveal Manny's secret sauce. You will need to ask him about that during your session with him.
I asked Manny what he's learned from these past 15 weeks working with me. Here's what he shared. – Dean Mullins
In My Own Words: Manoel Fangmo
"I believe there are three types of people: those who know what they need to do to become fit but lack the discipline; those who are busy with other aspects of life and do not make the time; and those who are disciplined but lack the knowledge. Dean Mullins falls in the third category. He is a very disciplined individual who lacked the knowledge to take control of his health and fitness. These past 15 weeks with him were dedicated to building habits and providing him the knowledge he needed to reach his fitness goals. I meet Dean Mullins three times a week at 6 a.m. in the morning and we have yet to miss a session. There were no quick fixes to his 30-pound weight loss. His success has been a cumulation of hard work and discipline. Whether you lack the knowledge and/or discipline or think you are too busy, the personal training team at RecWell is happy to answer your questions.
For others who desire to become fit, I share this quote by retired Navy Officer Jocko Willink, "Discipline Equals Freedom". If you have the discipline to take control of YOU (i.e. wake up early, deny that tasteful but unhealthy meal, workout frequently, etc.), you will be free from letting your instincts control your actions (sleeping in, giving in to cravings, scrolling through your phone instead of going to the gym, etc.).
"BIO Fitness" has always been a passion of mine, I was privileged to come from a family where my father was a PE teacher and my mother was a biology teacher. This privilege allows me to gain proper exercise habits, develop impactful eating habits, and live a healthy lifestyle. When I became a personal trainer, I made it my life's mission to pass on these healthy and life-changing habits to others, particularly at the UMD Eppley Center, where most recently, I was promoted to Program Assistant Position this fall. In this position, I will be leading the personal trainers where we serve 100+ clients." – Manny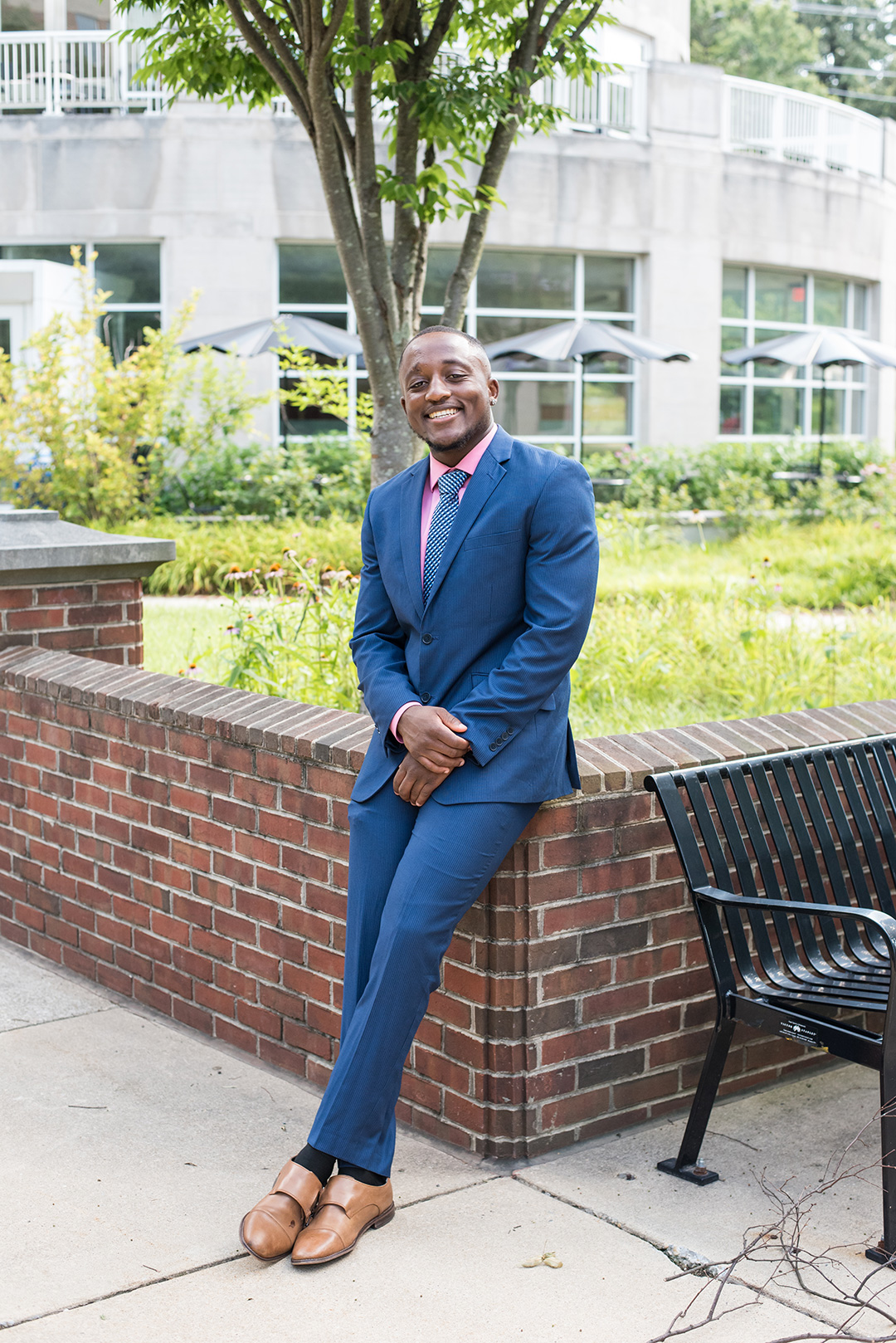 About Manoel Fangmo '23
University of Maryland
Robert H. Smith School of Business
BS, Information Systems
Fannie Mae, Washington, DC, Business Analyst Intern (Summer '22)
University Recreation and Wellness, Program Assistant, Personal Training Program
University Recreation and Wellness, Personal Trainer
Learn more on how you can train with a fitness professional at Eppley. Refine or define your fitness goals, be held accountable, stay motivated, and learn how to exercise safely and effectively with purpose.
Media Contact
Greg Muraski
Media Relations Manager
301-405-5283  
301-892-0973 Mobile
gmuraski@umd.edu 
About the University of Maryland's Robert H. Smith School of Business
The Robert H. Smith School of Business is an internationally recognized leader in management education and research. One of 12 colleges and schools at the University of Maryland, College Park, the Smith School offers undergraduate, full-time and flex MBA, executive MBA, online MBA, business master's, PhD and executive education programs, as well as outreach services to the corporate community. The school offers its degree, custom and certification programs in learning locations in North America and Asia.