Full-time MBA graduates Antonia Freire and Jordan Friedman represent the University of Maryland's Robert H. Smith School of Business in Poets & Quants' MBAs to Watch Class of 2022.
The site devoted to global coverage of business schools describes this year's group as:
"(A collection of individuals)" you'll find in every corner of their respective programs. They were coaches, mentors, and club leaders who put in the hours and kept their peers motivated and on track. As COVID razed cultures by separating students and canceling popular traditions, the MBAs To Watch weren't holed up and hiding out. They were reaching out and finding alternatives. They weren't clamoring for credit – or even anything in return. For that, they earned their peers' esteem."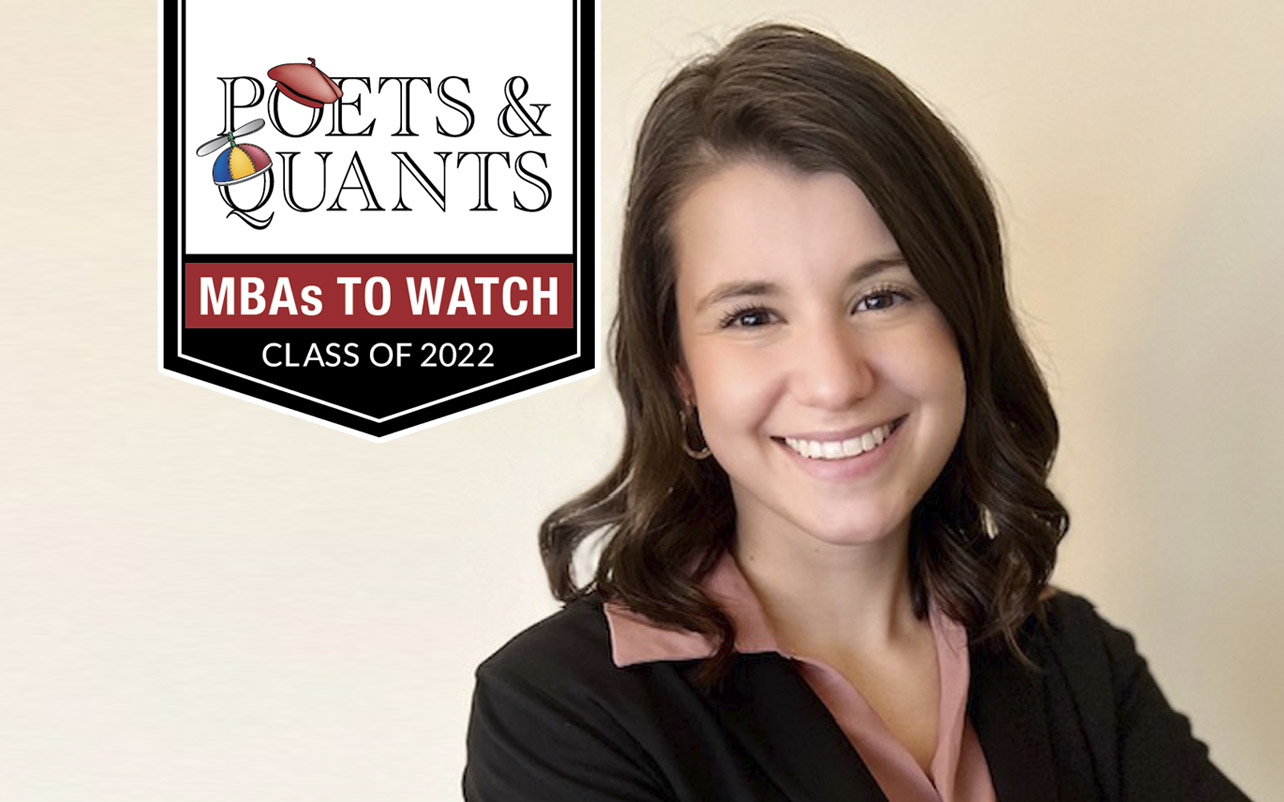 Freire, a client strategy manager at PricewaterhouseCoopers (PwC), "was a standout in her class" and her "upbeat and approachable personality makes it easy for her to connect with her classmates and colleagues," Assistant Dean for Alumni and Corporate Engagement Nicole Coomber told P&Q.
As President of the Latin MBA Student Association, Freire successfully led the club through several events in the past year – from networking workshops to Smith's annual "Baila con LAMBASA," showcasing Latin dances and music for all MBAs to experience, said Coomber, previously assistant dean for full-time MBA programs. "Antonia has also used these events to support and highlight small Latin-owned businesses in the community."
Likewise, P&Q lauded Friedman's leadership, in this case prior to her joining Smith's MBA program: "At Marriott International, she was considered such a culture carrier and role model that she was responsible for the training of 100,000 Sheraton associates."
Coomber further described Friedman, a senior business associate for Liberty Mutual, to P&Q "as thoughtful and strategic in all of her communications and decision-making," especially in overseeing 14 MBA student clubs at Smith as Executive Vice President (EVP) of the MBA Association:
 "(She) excelled in the role, which was even more challenging as the university navigated the return to in-person learning with changing COVID-related guidelines and restrictions throughout the year. Jordan (used) her position to help strengthen the Smith community. She proactively asked for feedback from club leaders, attended numerous club events to show her support, and was an active club member and participant outside of her official EVP responsibilities."
See Poets & Quants profiles of Jordan Friedman and  Antonia Freire, and read more about Maryland Smith's Full-Time MBA Program.
Media Contact
Greg Muraski
Media Relations Manager
301-405-5283  
301-892-0973 Mobile
gmuraski@umd.edu 
About the University of Maryland's Robert H. Smith School of Business
The Robert H. Smith School of Business is an internationally recognized leader in management education and research. One of 12 colleges and schools at the University of Maryland, College Park, the Smith School offers undergraduate, full-time and flex MBA, executive MBA, online MBA, business master's, PhD and executive education programs, as well as outreach services to the corporate community. The school offers its degree, custom and certification programs in learning locations in North America and Asia.