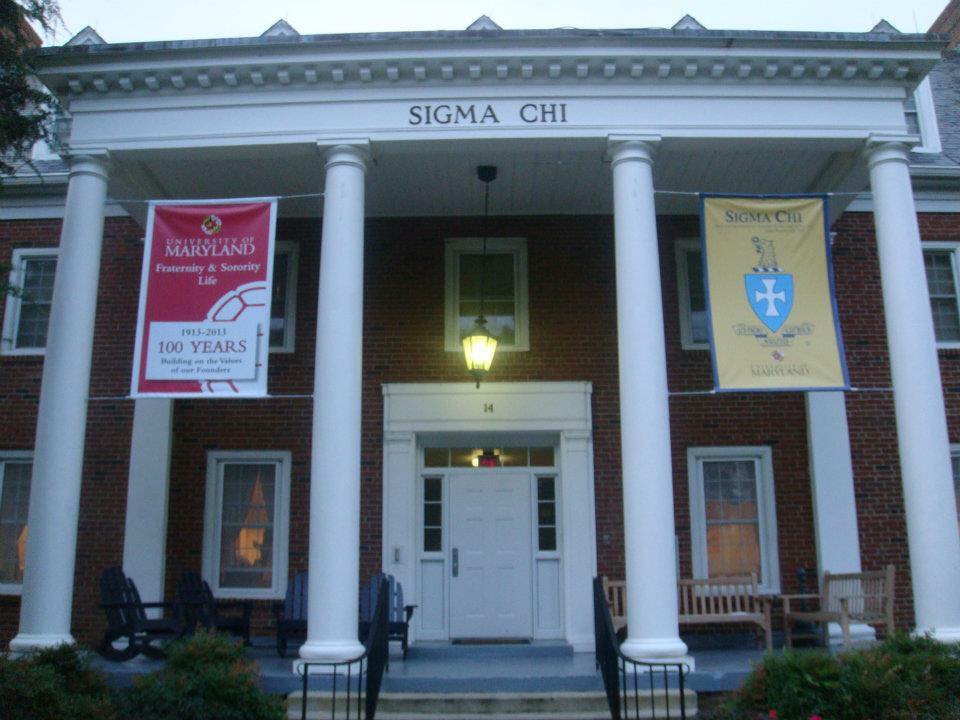 For the first time, the Robert H. Smith School of Business has partnered with a Greek life fraternity at the University of Maryland to develop a new course where students work with real organizations to do social good.
The education foundation of UMD's chapter of Sigma Chi provided funding and partnered with the Smith School to create the new class, which will not only help some of its members develop leadership skills, but also be a training ground for other university students. It's the first time Sigma Chi, one of the nation's largest social fraternities, has partnered with a university on a class.
The partnership is part of how the Smith School is reimagining learning and helping more students – in the business school and throughout the university – get hands-on experience working with real organizations before they graduate.
Maryland's Sigma Chi chapter established an educational foundation with the proceeds of the sale of property where its former fraternity house was located to the University of Maryland, combined with a bequest from Jack Stringer '57, a former member who was an English major. Greg Schaub '82, a Sigma Chi and Smith alumnus, helps manage the funds for the foundation. Schaub and Sigma Chi chapter advisor and fellow Smith alum Dennis O'Connell '82 said the fraternity wanted to find a way to support leadership development for student members. They were also looking for a way the fraternity could give back and have an impact in a meaningful way.
"We wanted to help organizations that do good, by solving some of their problems and helping out so they can do more good," said Schaub. "We wanted to have a broader impact beyond just a donation to the school or a scholarship that only benefitted one or two people.
"We wanted to make sure Sigma Chi members could help lead this and play a role, but that it would be open to all undergraduate students across the university," he said. "We also wanted to do something different – something unique for a fraternity."
The idea for the class grew out of conversations between Schaub, Smith management professor Oliver Schlake and the school's Center for Social Value Creation. The three-credit course, dubbed the Value Creation Challenge, gives undergraduates the chance to work with entrepreneurs on opportunities to effect social change. Each semester, the Center for Social Value Creation identifies a company with a social mission for the students in the course to work with.
Schlake's students spend the semester working on solutions for a specific business problem and come up with a detailed plan for the organization. The hope is that the partner organization then brings some of the students from the class on board as interns to help implement the recommendations, Schlake says.
For the first iteration of the class in fall 2022, Schlake's students worked with a company called Patent Hacks that helps startups navigate the process of applying for patents to reduce the high cost of legal funds. They helped the company figure out ways to reach more entrepreneurs – particularly underrepresented minorities – with their training modules.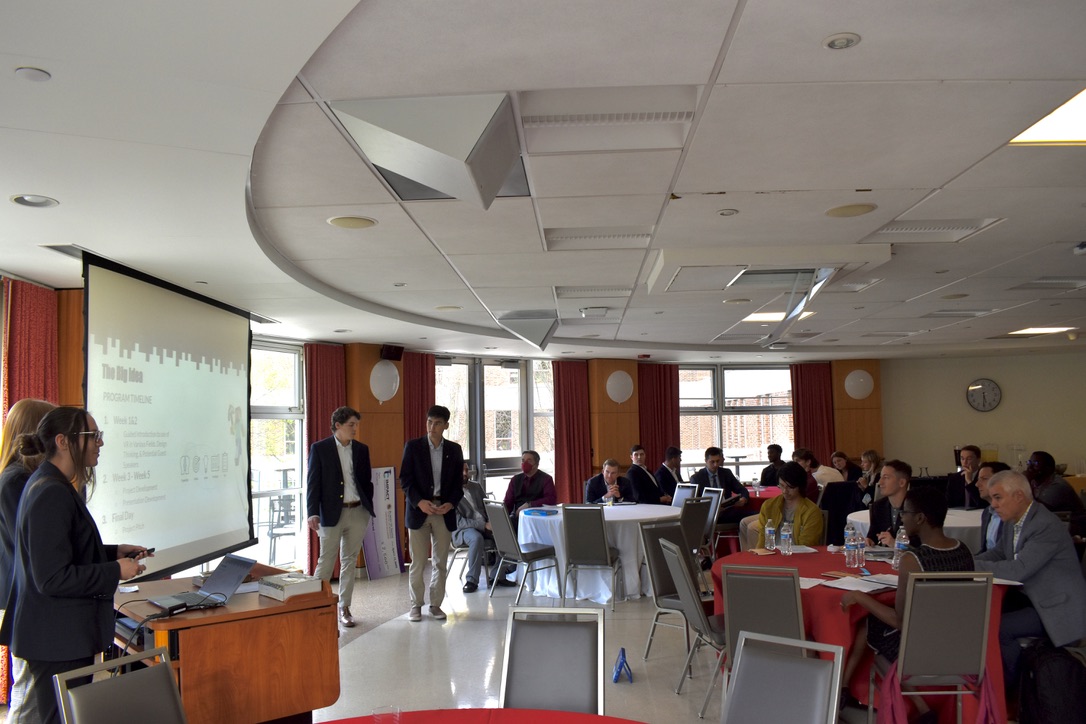 This spring, Schlake's class was completely full at 30 students, including 15 from outside the Smith School. The students spent the semester on a project for Washington, D.C.-based mentorship organization Youth Leadership Foundation. The class also participated in the Smith School-hosted Impact Competition, a national organization that supports competitions for students to solve issues of local nonprofits, then funds winning teams to implement their ideas. The finals of the Smith event were held April 17, where Schlake's students pitched their ideas.
For the students, it's all about creative problem solving, says Schlake.
"I'm pushing hard for them to come up with very unusual, crazy ideas at the start so we have enough idea space when it's been implemented that it's still a great idea," says Schlake.
In addition to the class, Sigma Chi's foundation also funds a fellowship for a fraternity member to act as a liaison between the fraternity, the greater Greek system and the program. That role is to be an ambassador on campus for the course and its impact, and help bring students from the Greek community and across campus into the classes.
"We hope to be a conduit for helping students find experiential learning opportunities, internships and eventually jobs," said Schaub.
Schlake and Schaub say the long-term goal is to encourage other fraternities and sororities to be part of academic partnerships like this, creating a pool where everybody gives a little to create more of these types of classes with different focal points.
"To make it successful, we want to take this beyond just Sigma Chi to hopefully all Greek organizations to participate in to make it sustainable and amplify the effect," Schaub said.
"We are creating a relationship with fraternities that is novel," said Schlake, "We're working with a group of students and alumni that is usually outside the fold of academics. But it's a good time to take a fresh look at fraternities and sororities and some of the benefits they have – like their networks – to create something new."
Media Contact
Greg Muraski
Media Relations Manager
301-405-5283  
301-892-0973 Mobile
gmuraski@umd.edu 
About the University of Maryland's Robert H. Smith School of Business
The Robert H. Smith School of Business is an internationally recognized leader in management education and research. One of 12 colleges and schools at the University of Maryland, College Park, the Smith School offers undergraduate, full-time and flex MBA, executive MBA, online MBA, business master's, PhD and executive education programs, as well as outreach services to the corporate community. The school offers its degree, custom and certification programs in learning locations in North America and Asia.