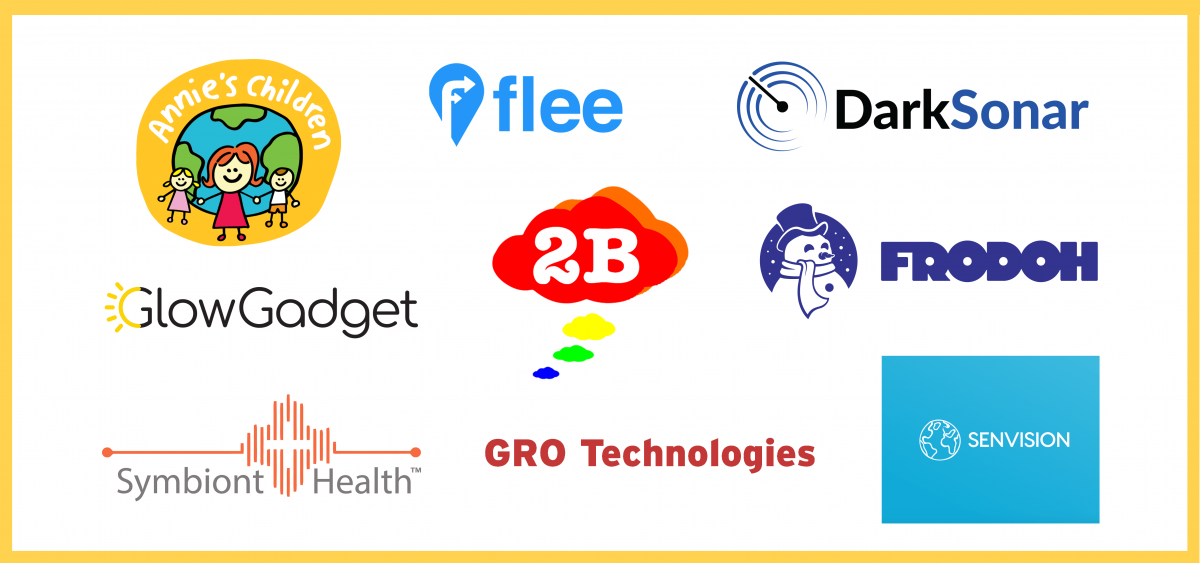 The Dingman Center for Entrepreneurship is pleased to announce that it has accepted 9 startups into its Terp Startup summer incubator program. Launched in 2015, Terp Startup is the third and final phase of the Center's three-stage Fearless Founders accelerator. To be considered for the Terp Startup program, students undergo a rigorous application process in which they must demonstrate their startup's traction as well as their own entrepreneurial drive. The accepted startup teams will receive a stipend of up to $5,000 and a dedicated mentor to help them grow their businesses over an eight-week period in the summer.
The incubator space, located in the University of Maryland's Robert H. Smith School of Business, becomes a bustling center of activity as startups begin to connect and engage with one another. Dingman Center student venture programs manager Chris Rehkamp, who is heading Terp Startup for his second year, organizes a variety of activities, workshops and field trips designed to help each startup learn more about the specific challenges of venture creation.
"The applicants for this year's Terp Startup cohort were really strong," said Rehkamp. "I am so excited about the diversity of backgrounds and skill sets of this group. Their commitment to learning from one another and adding value to the cohort is a universal sentiment. I know we're going to get a lot done this summer!"
Members of past cohorts have graduated from the program and gone on to achieve success in business pitch competitions, including 2016 Cupid's Cup winner Javazen, and 2017 Pitch Dingman Competition first and second place winners Curu and CourseHunter.
Read on below to learn about this year's cohort of startups and their founders.
2B is a children's clothing and book company aimed at inspiring children to dream and learn about what they want to be when they grow up. 2B seeks to close the information gap and increase access to opportunities for all children, regardless of socio-economic status, by empowering them to envision themselves as anything they want when they grow up.
Founder: Nina Silverstein - Founder & CEO
Annie's Children publishes children's books of folk stories from different countries to provide education to children in the orphanages in Ukraine, Russia and the Philippines.
Founders: Anastasiia Polyakov and Katie Aranas
Dark Sonar Technologies, LLC is a cybersecurity company that detects and prevents threats on websites and mobile apps by providing automated identity and access management software. They are a Software as a Service (SaaS) business with a managed services line which assists businesses with cybersecurity software integration and cybersecurity management.
Co-Founder: Brian Freeman
Flee is an interactive, location-based social media app that helps people find local events and entertainment.
Founder: Didac Hormiga
FroDoh is refreshing the industry by taking classic desserts and giving them a frozen twist. The Future is Frozen.
Team: Simon Amato, Founder and CEO; Holly Wilson, Founder and COO; Alexandra Cirmino, CMO; Diego Lyon, CTO
GlowGadget is a company that provides smart, wearable light-up devices, beginning with a digital LED shirt that you can control with your phone.
Founder: Shane Salta
GRO Technologies was founded in 2017 by Dimitri Wolford and Abeeb Ayodeji to empower community organizing and promote grassroots involvement in the political process.
Founders: Dimitri Wolford, Product Strategist; Abeeb Ayodeji, Business Strategist
Senvision performs sentiment analysis on Twitter and news feeds from around the world to predict stock market movement. They use this information to help people invest worry-free.
Founders: Christopher Look, CEO; Sanna Madan, CTO
Symbiont Health has developed automated fall detection devices to account for the millions of elderly falls that are due to a sudden loss of consciousness.
Founders: Erich Meissner, CEO; Maria Chen, CMO; Kyle Liu, CTO
Media Contact
Greg Muraski
Media Relations Manager
301-405-5283  
301-892-0973 Mobile
gmuraski@umd.edu 
About the University of Maryland's Robert H. Smith School of Business
The Robert H. Smith School of Business is an internationally recognized leader in management education and research. One of 12 colleges and schools at the University of Maryland, College Park, the Smith School offers undergraduate, full-time and flex MBA, executive MBA, online MBA, business master's, PhD and executive education programs, as well as outreach services to the corporate community. The school offers its degree, custom and certification programs in learning locations in North America and Asia.