Cynthia Kay Stevens Directory Page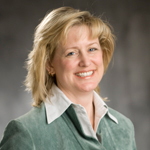 Cynthia Kay Stevens
Ph.D., University of Washington
Contact
---
Primary Research Areas
Recruitment & Staffing
Decision Making
Working constructively with difficult co-workers
Workplace diversity 
Honors and Awards
Identified as one of top 10 women/top 75 scholars published in the Journal of Applied Psychology and Personnel Psychology during 1990-2000, The Industrial-Organizational Psychologist, April 2000.
Consulting Work
Executive coach: Smith School of Business EMBA program, January 2003-2007, 2009-present; Anne Arundel Medical Center Leadership Institute, October 2005-2008; Albers School of Business (Seattle University) Executive Leadership Program, September 2007-March 2008; Washingtonpost.com, (private clients) 2001-2005.
Force 3 Fundamentals of Leadership program, co-developed & delivered program on managing change through collaboration and conflict, spring 2010.
Trainer, Leadership Institute, Anne Arundel Medical Center, October 2005 to July 2007. Developed and delivered half-day programs on negotiating corporate change, managing employee burnout, and conflict management.
EMBA Program, Wuhan University (China), April 2003, August 2003, May 2004, November 2005. Course on negotiations.
Black & Decker TOBE/MMDP program sessions on strategic human resource management, fall 2001, 2002, 2003, 2004, 2005; 2006; additional day-long course on negotiations, fall 2005, 2006, 2008, 2009; session on understanding own & others' styles, fall 2008-2009.
Assessor & executive coach, Senior Leadership Development Program, McCormick Co., April 2004 to December 2005. Team-building program for Marketing unit within Consumer Products Division, December 2005.
Stevens, C. K., Dragoni, L., & Burnett, M. F. (2010). What job seekers know vs. what they think they know: Effects of familiarity on employer inferences and preferences. Academy of Management Best Papers Proceedings. Turban, D. B., Stevens, C. K., & Lee, F. (2009). Effects of conscientiousness and extraversion on new labor market entrants' job search: The mediating role of meta-cognitive activities and positive emotions. Personnel Psychology, 63, 553-573. Carter, C. R., & Stevens, C. K. (2007). Electronic reverse auction configuration and its impact on buyer price and supplier perceptions of opportunism: A laboratory experiment. Journal of Operations Management, 25(5), 1035-1054. Roberson, Q. M., & Stevens, C. K. (2006). Making sense of diversity in the workplace: Organizational justice and language abstraction in employees' accounts of diversity-related incidents. Journal of Applied Psychology, 91(2), 379-391.