Academics
Learn to Lead Fearlessly
Employers want to hire critical thinkers—people who can make good decisions and identify the best strategy to solve problems. A Smith MBA builds a strong foundation of analytical skills so you can turn data into insights.
With a Maryland Smith MBA, you'll identify patterns that matter, separating what's important from the noise. You'll gain functional expertise with tools like Solver and Tableau. And you'll understand issues, solve problems and drive your organization's success, succeeding in any industry.
Curriculum
Maryland Smith's Full-time MBA curriculum has been carefully designed to deliver what you need for long-term success. We balance rigorous core learning that delves into the theory of business practice with f and career specializations that better prepare you for a specific segment of the job market.
Smith's MBA Curriculum is Different
While you will leave Smith with a solid education in leadership and all facets of business, what will set you apart in your career will be your ability to make data-informed decisions to create exceptional value for your organization. You'll learn how to acquire relevant information and ask the right questions about it. And while that data is important, centering decisions around informed human judgment is a skill that must be mastered for the complex situations you'll inevitably encounter.
This two-credit course puts everything you've learned into practice as you integrate decision-making across all disciplines, and examine the impact of decisions on financial statements and on stakeholders both inside and outside of the firm. There's an emphasis on ethical leadership skills through building awareness of ethical issues, learning tools for analysis of ethical dilemmas and strengthening the capability to act on your values.
This series of co-curricular seminars brings our brightest researchers front and center with our students. Get an insider's look at cutting-edge research before it hits the academic journals, and engage in discussion with the faculty leading it.
Integrating A.I. througout all facets of business is the next step in gathering an incredible wealth of data for organizational decision-making. But how do you balance that with the ethical dilemmas that are sure to follow? Infused throughout Smith's curriculum, your courses will explore having that power at your fingertips and knowing how to use it responsibly.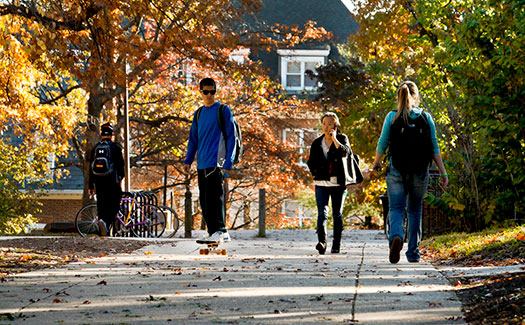 FALL 1
Financial Accounting
Managerial Economics 
Finance
Data-Driven Decision Models
Leadership and Teamwork
Marketing
SPRING 1
Operations Management
Data Analytics
Strategic Management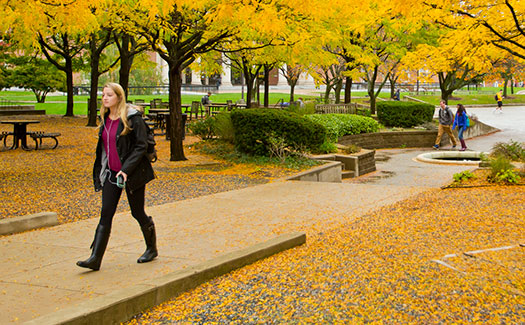 FALL 2
Strategic and Transformational IT
Managerial Accounting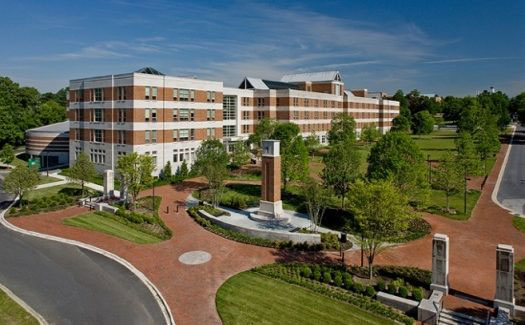 SPRING 2
Global Economic Environments
Integrative Capstone
Leading Strategically
MBA Specializations
Maryland Smith's MBA specializations allow you to focus your studies on specific areas that can better position you to reach your career goals.
AI and Business Strategy
Acquire a body of knowledge that will help you fully understand and strategically use AI in the business world. In this specialization, you'll analyze real business cases addressing the numerous uses and functionalities of AI in business. You'll also address a variety of topics related to AI, including its value, return on investment, ethical use, short- and long-term impacts and the future of work itself. This specialization is best suited for MBA students who want to excel in business positions requiring cutting-edge technological solutions.
Entrepreneurship and Innovation
Discover the best ways to start a business and bring innovation into the market. This specialization will help you understand which types of ideas and technologies are most valuable in the market, and how to thrive in the current entrepreneurial ecosystem. You can also get valuable, hands-on experience partnering with startups and other businesses through the Dingman Center for Entrepreneurship. The entrepreneurship and innovation specialization is best suited for MBA students interested in starting their own business or leading within a startup.
Finance
Build knowledge and skills to help companies make strategic investment decisions, value their assets, and manage their financial risk. Advance in your career using the latest financial technology and programming languages. Full-time MBA students with a finance specialty can be selected to manage the Mayer Fund, which provides students hands-on experience helping the fund meet its long-term performance goals. The finance specialization is a great fit for MBA students interested in pursuing a career in investment banking, financial management, or as a financial analyst.
Marketing
Build knowledge and skills to make strategic marketing decisions including creating effective marketing campaigns and launching and managing new products. You will become proficient in applying the latest, in-demand marketing concepts and tools to marketing problems, including AI and digital marketing, while also developing strong knowledge of consumer behavior. The marketing specialization is best suited for creative problem solvers interested in product and brand management and marketing analytics.
Sustainability
Acquire the knowledge and skills to address the complex challenges of sustainability in business and management. We'll teach you how to provide thoughtful, clear-eyed analysis of environmental policies and their connection to changing socio-economic conditions. This specialization is a great option for those interested in pursuing sustainability-focused leadership opportunities in areas like consulting, corporate social responsibility and supply chain management.
Dual Degrees
Combine your MBA studies with graduate coursework in other University of Maryland degree programs to create a unique set of skills and knowledge. It's just one more way the Smith MBA can help you distinguish yourself in a competitive marketplace. 
Requirements for dual degrees vary by program. Generally, students take the MBA core courses and then complete the degree requirements for the other graduate program. Separate applications may be required, and some programs may require additional standardized tests prior to admission. Dual MBA degrees with MS in Information Systems, Business Analytics, Marketing Analytics or Master of Finance all require GMAT/GRE scores.
Our Faculty is Top-Ranked and it Shows
Maryland Smith's faculty are passionate about creating new knowledge and sharing it with students. They regularly serve as consultants for large financial institutions, multinational corporations and government agencies. And in the classroom, they'll share those same techniques they use to help corporate clients implement their own data-driven decision making.
A Smith Live Case brings executives from partner corporations into the MBA classroom to talk about real issues impacting the organization, and student teams compete to provide innovative solutions. Many core courses will feature a Live Case, giving you the opportunity to network, connect course content to top companies and hone your business acumen.
Smith Live Cases


The Mayer Fund has yielded valuable returns. Members of the management team learn about stock selection, equity analysis, and portfolio management. They meet with Wall Street and local financial professionals. They get jobs with world-class companies. And their work has provided a five percent annual dividend to the Smith School and enhanced its reputation.
Case competitions allow you to develop your teamwork and presentation skills, and demonstrate your strategic thinking and analytical skills. Smith MBAs compete all over the country and regularly bring back a win—and sometimes a job offer.
Case Competitions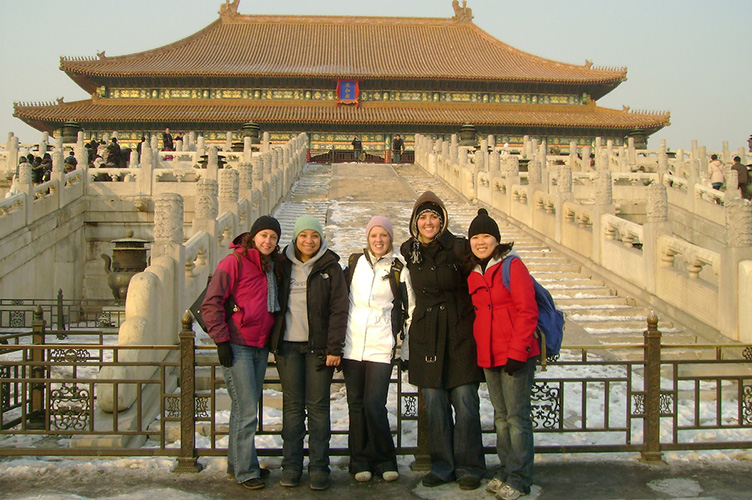 Develop Your Global Mindset
Go on, go global. Stretch your learning across continents with programs designed around hands-on experiences. Participate in a global consulting opportunity or faculty-led global experience. You'll earn academic credit while adding international exposure to your resume.
Check out additional graduate opportunities offered through our Center for Global Business. The Smith School is teeming with different experiences and viewpoints that better prepare each student to work within a diverse environment.
Advisory Council
Advisory Councils keep us actively engaged with industry leaders and experts, who bring their real-world experience to help shape what students learn, match classroom lessons to real-world needs, and widen the pipeline for internship and job opportunities.

Etim E. Edim
Executive Director - CFO Global Technology, Operations, and Firm Resilience
Morgan Stanley

Edward Edson
Senior Director, Omnichannel Marketing
The Hershey Company

Sarah Evangelista
Head of HR, Robotics & Digital R&D
Johnson & Johnson
Aaron Garnett
VP Global Enterprise Analytics
Discovery, Inc.

Jessica Joffe
Vice President of Marketing
Cabinetworks Group

J.D. Lineen
Senior Director, Digital Engagement
Bristol Myers Squibb

Damien Power
Senior Manager
Verizon

Hart Rossman
Director, Security & Infrastructure
AWS

Simi Sethi
Manager
PricewaterhouseCoopers (PWC)

Dan Smelcer
SVP
Capital One

Tamil Sriram
Director
PwC

Peter Tropper
Managing Member
Peter Tropper LLC