Flexibility and Convenience
Maryland Smith's Flex MBA program allows you the flexibility to combine on-site and online learning. During your first year, you'll take your core courses online or on-site at one of our three convenient campus locations in Baltimore, Md., Rockville, Md., or Washington, D.C. In your second year, you'll have the option of taking your electives on-site at any campus or entirely online. 
Our campuses are easily accessible along your commute or just a few Metro stops away from work or home. Simply choose the location that works best for you.
Located in the UMD BioPark, our Baltimore campus offers everything you need to keep your life and academics on track: spacious breakout rooms and classrooms, and on-site career services support. And it's all easily accessible via I-95.
I like the convenient location, classroom structure, cohort size and professional diversity of my peers. With representation from different sectors — like healthcare, banking, consulting, technology, retail, energy and education — I have sincerely enjoyed working with and learning from my Baltimore cohort. 
Our suburban campus at the Universities of Shady Grove in Rockville, Md., is central to the regional medical, government and technology hubs. Or even better, closer to home.
Rockville is the smallest cohort, which really allows you to get to know your professors, advisors and classmates on a more personal level. It's easy to get to via car and there is always free parking available. The library offers a great area to study, with the option to be in a private room for group projects — and they're open late! 
Located directly on top of the Federal Triangle Metro station, in the Ronald Reagan Building and International Trade Center, our downtown campus is centered in the heart of the nation's capital.
Getting to the Washington, D.C. campus has been simple — whether I walk, take public transit or drive. The classrooms, lounge spaces and breakout rooms make the Reagan Building a central meeting point, even on days when we don't have scheduled classes. 
Curriculum
The Flex MBA curriculum is made up of core courses and electives, and allows flexibility in where and how you attend classes. Take your first-year core coursework online or at the campus you select: Baltimore, Md., Rockville, Md. or Washington, D.C. Once you enter your second year, you may take electives either online or in person at any of our three campuses.
Required Course Descriptions
The curriculum is offered in a 24-month format. Within that format, core course offerings are lockstep. Students take their core courses with their cohort at their home campus or online. If students wish to expand the selection of course offerings but still complete the program on time, they are encouraged to explore the courses offered online or on-site at the Baltimore, Md., Rockville, Md. and Washington, D.C. campuses, or request to take courses offered in Smith's Business Master's programs.
Courses are subject to change.
Introduction to Financial Accounting
Overview of financial accounting, periodic financial statements and the financial reporting process. Importance of financial statements as information source for creditors and investors and as a means by which managers can communicate information about their firms.
Managerial Accounting
Use of accounting data in corporate planning and control. Cost-volume-profit analysis, budgeting, pricing decisions and cost data, transfer pricing, activity-based management, performance measures, and standard costing.
Digital Transformation in Business
Introduces students to the strategic role of digital transformation within businesses, and provides an overview for how major information technologies may be used to inform and transform the firm's strategic, operational, and tactical decisions. Topics discussed in the course include the strategic use of digital technologies to generate sustainable competitive value; the contributions of new forms of technology infrastructure; the evaluation of new technology investments and the resulting ROI; acquiring, managing and governing technological capabilities within the firm; understanding the role of enterprise systems and social technologies within the firm; and the management of disruptive technologies within and outside the firm.
Data-Driven Analytics
To develop probabilistic and statistical concepts, methods and models through examples motivated by real-life data from business and to stress the role that statistics plays in the managerial decision making process.
Operations Management
Operations management is concerned with efficient and effective design and operation of business processes for delivering products and/or services. Emphasis is given to process analysis and design, capacity management and bottlenecks, waiting lines and the impact of uncertainty in process performance, quality management, lean, six-sigma, and revenue management. .
Corporate Finance I & II
Analysis of major corporate financial decisions using a market-oriented framework. Topics include capital budgeting, security portfolio theory, operation and efficiency of financial markets, options pricing, financing decisions, capital structure, payout policy and international finance.
Marketing Management
This course is an overview of decisions marketing managers make to create and maintain enduring customer-based equity. These decisions involve identifying marketing opportunities, selecting customer targets, effectively positioning products and services, and implementing competitive marketing support programs. Students will learn marketing decision-making models and how to apply them.
Leadership and Teamwork
Examine concepts of team-building and leadership which are critical to managerial success. Topics include: leadership, decision making, communication and conflict, work motivation, building effective teams, and organizational change and culture.
Managerial Economics and Public Policy
Basic microeconomic principles used by firms, including supply and demand, elasticities, costs, productivity, pricing, market structure and competitive implications of alternative market structures. Market failures and government intervention. Public policy processes affecting business operations.
The Global Economic Environment
Relationship between national and international economic environments. Determinants of output, interest rates, prices and exchange rates. Analysis of effect of economic policies (fiscal, monetary, trade, tax) on the firm and the economy.
Strategic Management
Integrative strategic management focusing on strategy formulation and implementation in domestic and global settings. Industry and competitor analysis, industry and firm value chain, leadership, goal setting, organizational structure and culture. Case study approach to top management and organizational problems.
Dual Degrees
Dual degrees allow you to combine your MBA studies with graduate coursework in other University of Maryland degree programs to create a unique set of skills and knowledge. It's just one more way the Flex MBA can help you distinguish yourself in a competitive marketplace.
Requirements for dual degrees vary by program, but students generally take the MBA core courses and then complete the degree requirements for the other graduate program. Separate applications may be required, and some programs may require additional standardized tests prior to admission.
Experiential Learning
At Maryland Smith, you can enhance your education through experiences that go beyond traditional classroom learning. Be a part of a consulting team that helps a local company solve a business problem. Travel abroad to consult for an international firm. Manage an equity fund worth more than $1 million. Grow your business savvy and prepare to advance in your own company, change careers or launch a new venture. Whatever your passions or career goals, you can nurture them at Smith.
Real-world experience pairs with classroom learning in this four-credit course, which consists of semester-long consulting engagements between student teams and clients who have contracted with Smith to receive management consulting services.
Managed by a team that includes MBAs and Smith Business Master's students, the Global Equity Fund seeks to achieve long-term capital appreciation by capturing the superior returns that equity investments have historically provided.
The Flex MBA program provides learning experiences that help students gain critical global mindset and international business savvy.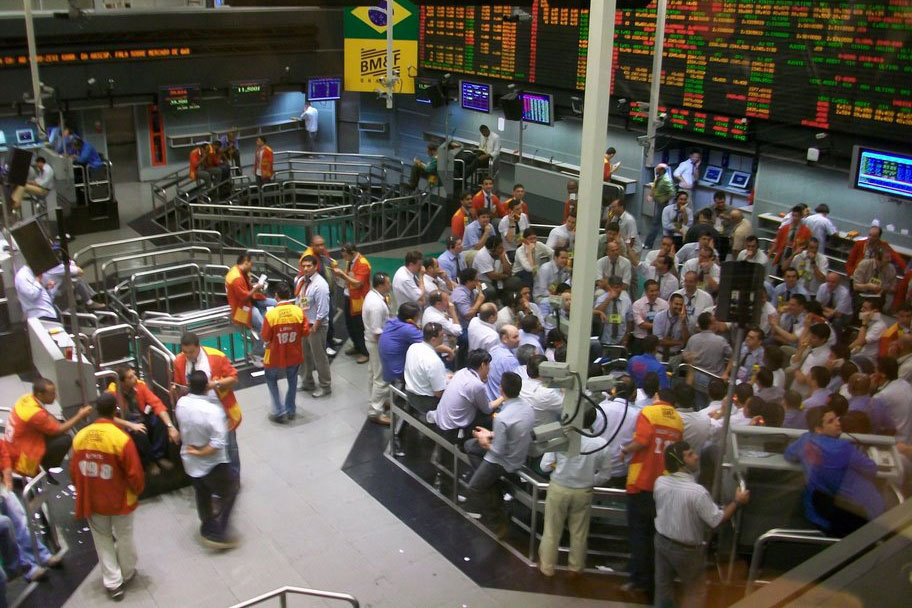 MBA Global Business Courses
Smith's 10-day study abroad programs provide MBA candidates opportunities to meet with executives, visit multinational organizations, and enjoy cultural and social events while earning academic credit. Past courses have covered alternative fuels in Brazil, agricultural exports in Chile and the emerging stock exchanges in India and China. Smith students have also participated in courses in India, China, Dubai/Tunisia, France, the Czech Republic, Spain, Chile, Brazil, and Argentina.
MBA Global Consulting Practicum
The Smith School Global Consulting Practicum (GCP) is offered as a 4-credit independent study course to MBA students during their second year. Enrolled students will be assigned to teams based on their interests and skill sets, and each team will be assigned a Smith School faculty advisor.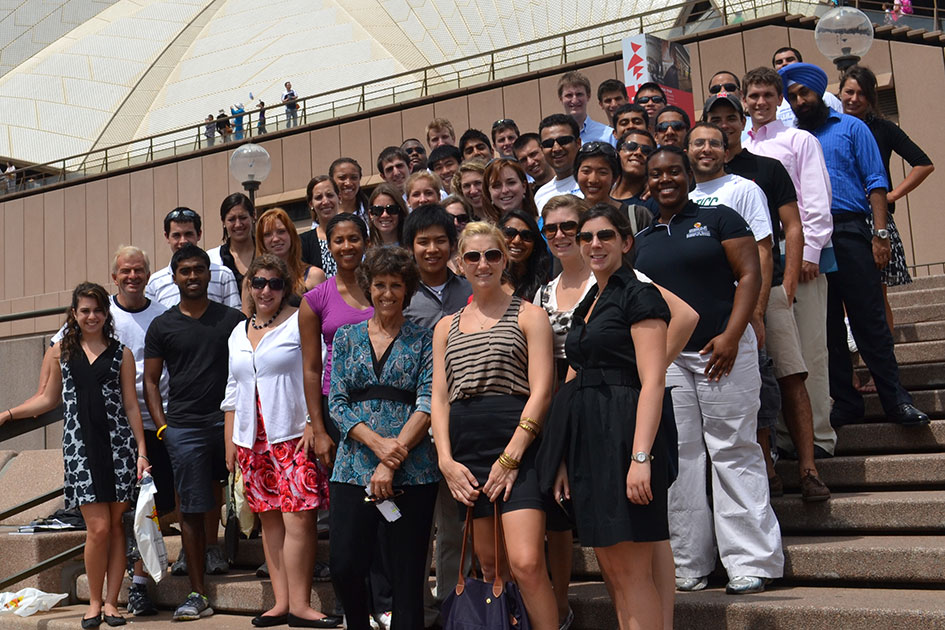 The Global Exchange Program
For an in-depth international experience, consider spending a semester abroad at select business schools in Australia, Europe or Asia.
Faculty
Our amazing faculty are educators who are passionate about research, teaching and mentorship. Their commitment to creating a vibrant, intellectual community where you'll be challenged to learn and grow is unmatched. These scholars are supportive, accessible and dedicated to creating a learning environment like no other.
"I love helping students achieve success by creating a platform for them to engage in lifelong learning. I am part of their network for life."
Nicole Coomber
Associate Clinical Professor
"I think the single most important factor for student success is curiosity. It's really the innate motivation to becoming a better professional."
Anil K. Gupta
Michael D. Dingman Chair in Strategy and Entrepreneurship
Advisory Council
Advisory Councils keep us actively engaged with industry leaders and experts, who bring their real-world experience to help shape what students learn, match classroom lessons to real-world needs, and widen the pipeline for internship and job opportunities.

Ram Balasubramaniam
Head of Digital and D2C Services
MARS Petcare

Moshe Cohen
Sr. Director Sales Operations
Tenable

Chavuanne Cousins
Consumer Bank Chief Operating Officer
M&T Bank

Sue Frost
Senior Director
Alvarez & Marsal (A&M)
Alia Kemet
Vice President Creative & Digital Marketing
McCormick&Company

Seth Levy
Global Head of Surveillance
Citadel

Bill Schilkie
Executive Director
Morgan Stanley

Elisson Wright
Senior Natural Resources Management Specialist
World Bank Group