The Maryland Smith Executive MBA presents one of the greatest opportunities you will have to transform yourself and your career and to develop close, personal friendships and professional connections that last a lifetime. It's a condensed program – only 17 months – and the program structure of bi-weekly weekend class sessions held on-site, plus residencies, team meetings and group assignments means you'll work hard, learn fast, and collaborate often.
My cohort introduced me to a world of intriguing and thought-provoking perspectives. They challenged me to reconsider what I initially believed to be differences among us, and I realized that those perceived differences were aspects of the human experience that were just as true as my own.
Your day-long block of classes happens every other Friday and Saturday, and you'll be fully immersed with your cohort during this time. This 'think tank' experience gives you access to other seasoned professionals who will act as consultants, helping you brainstorm customized solutions to your specific business challenges. You'll form strong bonds and a powerful network that will benefit you throughout your career.
Social events that take place during the program will help you continue to build on these relationships. Past events have included a summer family barbeque, and an annual spring Advisory Council alumni networking event and festive holiday dinner – both held at The Hotel, a luxury hotel and conference center that is a keystone of the revitalized College Park. 
This accelerated program requires learning to manage home and family commitments, plus new commitments to yourself, your professors and your teammates.
In order to focus completely on your coursework and all other aspects of this transformative experience, it's important to set the stage for your success before you even begin the program, as you mobilize your personal and professional support system. Our students have entered and completed the program in many stages of life: single, married with children from newborns to college-age; empty nesters. Many of our EMBA graduates give credit to their spouses, partners, family members, supervisors and colleagues for their support and motivation throughout the program. We consistently hear that learning to juggle wide-ranging commitments was well worth the effort, and that they never knew they could be so productive and impactful.
The EMBA program taught me a lot about being a global business leader but more importantly, taught me a lot about myself. I have used the lessons learned in the program to be a better leader, father, husband, and human being. There was much more value to this program than just business and economics. I use what I learned every day.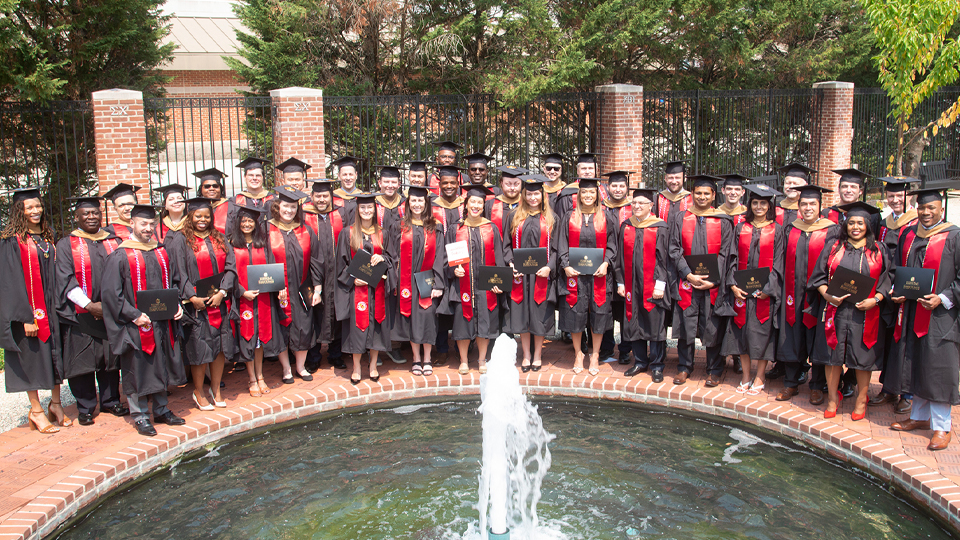 Our program is culturally, functionally and industry diverse. Our students are experienced leaders with robust management backgrounds. This diversity presents rich opportunities for growth, giving you a unique lens to enhance your problem-solving by considering viewpoints outside of your own perspective.
45%
With Graduate Degrees
17
Years of Work Experience
9
Years of Management Experience