The Team
Christine L. Thompson, MBA '99, Ed.D.
Executive Director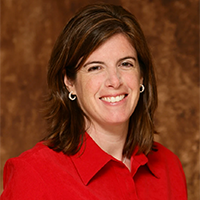 Christine Thompson is an accomplished and dynamic leader in helping enterprise clients learn and adapt to a rapidly changing world. She operates at the intersection of innovation and effectiveness. She is passionate about convening and connecting organizations, teams, and talented people to spark new ideas and imagine the art of the possible. Her most notable experience is with such recognizable brands as IBM Corporation and PricewaterhouseCoopers, LLP along with three, established higher education institutions. She develops and leads action learning to enterprise clients, manages strategic business development initiatives, delivers operational excellence and is experienced in managing a national sales operations team. Her strong expertise in executive and professional development program design impacted clients such as Lockheed Martin, Under Armour, Customs and Border Protection, Northrop Grumman, NIH and the Robert and Janice McNair Foundation.
Thompson currently serves as the executive director of the Office of Executive Education. Prior to this, she served as the executive director of Columbia College's Institute for Leadership & Professional Excellence and as a senior lecturer in leadership. She was a member of the president's leadership team and oversaw the institute's five centers including the Center for Leadership and the McNair Center for Entrepreneurism. Prior to this role, her prominent work was with the Darla Moore School of Business at the University of South Carolina and with the Robert H. Smith School of Business. She directed the activities of graduate degree programs for professional and full-time students, led the career and professional development center and was a member of the school's curricular design team, supporting a full-scale program enhancement to an internationally ranked international MBA program.
Thompson graduated cum laude with a BA degree in economics and business administration from Kalamazoo College, Kalamazoo, Michigan. She earned an MBA from the Robert H. Smith School of Business at the University of Maryland and a doctorate in higher education management from the Institute of Higher Education at the University of Georgia.
In her personal life, Thompson is the proud mother of four, an avid baseball fan, enjoys playing tennis and taking long walks with her husband, and is a living kidney donor.
Geneva Dampare, MS
Assistant Director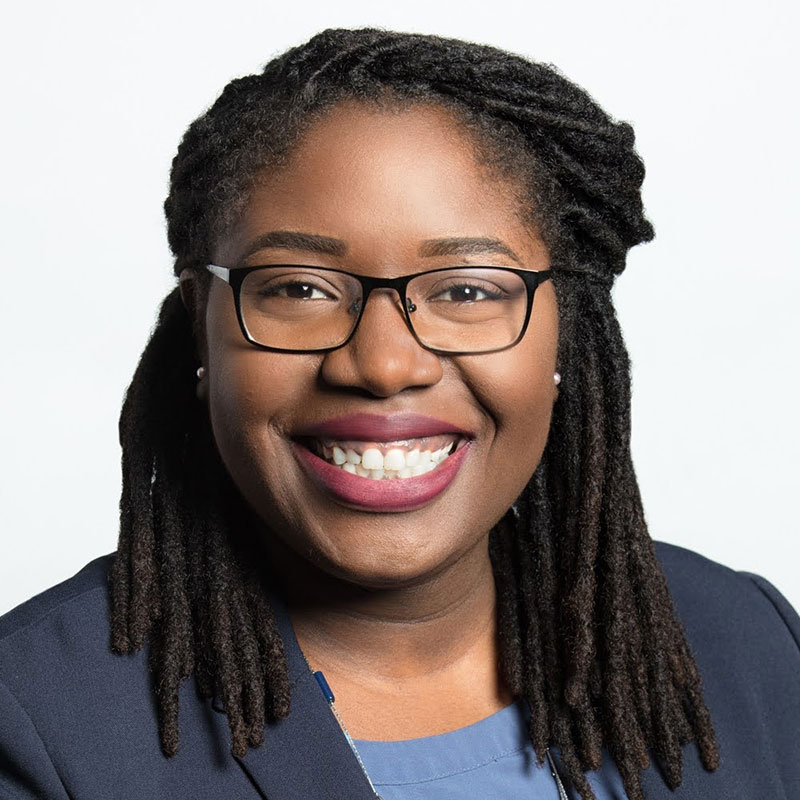 Geneva Dampare is an assistant director within the Office of Executive Education and manages all aspects of Maryland Smith's MicroMasters in MBA Core program. Her professional experience has focused on student and faculty support, university bench-marking and instructional design. Dampare has worked in an educational capacity for global media companies, academic institutions and in the nonprofit sector, where she most recently creating interactive training and development opportunities for human resources professionals. She earned her BA from Oberlin College and holds an MS in organization development from American University. Her passion lies in creating spaces for people to become the best versions of themselves and she believes education can be the catalyst for that transformation. As a Maryland Prince George's County-native, she enjoys spending time with family and taking in the rich history and culture the region has to offer.
Mary Bittle Koenick, MBA '99
Associate Director
Mary Bittle Koenick is an associate director within the Office of Executive Education, managing custom executive education courses for corporate and government clients. Through years of business development at nonprofits, large companies, companies going public, small family-owned enterprises and international development banks, Koenick has honed her skills to work with a variety of people at all levels to get results. From climate finance to international development to technology, she has touched many industries and brings a host of lessons learned to the next challenge.
Koenick received her BA degree in managerial studies from Rice University in Houston, TX. She received her MBA from the Robert H. Smith School of Business with concentrations in international finance and entrepreneurship.
When not working, Koenick stays active with her four sons, coaching one of her son's soccer teams, volunteering in a variety of school and community initiatives, and being a constant presence at their sports games — rain or shine! Despite not being a natural chef, she has learned how to feed an army of friends (hers and theirs!) at a moment's notice, and is a perennial travel planner, learning something everywhere she goes.
Jonathan Southgate, MS
Assistant Director
Jonathan is an assistant director of program design and development within the Office of Executive Education and oversees the design, external outreach, and evaluation management of non degree programs. He collaborates with faculty, staff and external stakeholders to develop high-level strategy around new and existing adult and experiential learning initiatives that align with the mission of the school. Before joining Smith, Jonathan worked for various bureaus at the State Department including Passport Services and the Foreign Service Institute, designing in-person and e-learning based courses. He earned an MS in Instructional Systems Design with a focus on Instructional Technology from the University of Maryland, Baltimore County, and a BA in International Relations from American University. Outside of work, Jonathan volunteers for several organizations including the Association for Talent Development and Lucky Dog Animal Rescue. He enjoys honing his photography and cooking skills, and fostering animals of all sizes.