Join the Dean's Giving Society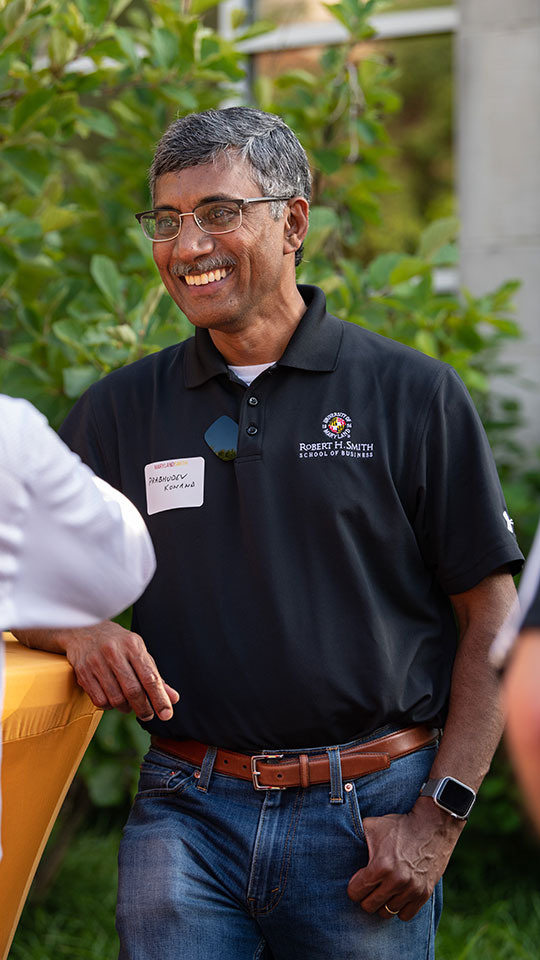 With a leadership-level gift to the Smith School Dean's Society, you make a profound and lasting impact on the business school's people and programs. Your investment protects the value of a UMD business degree and makes an exceptional experience possible for our students.
The Smith School Dean's Society celebrates those who inspire others through their generous investments. When one contributes at least $2,500 during a fiscal year (July 1 to June 30), they are automatically recognized within the society. Matching gifts can help to double your investment and elevate your status within the society. 
Giving Society Levels:
$2,500 - $4,999
$5,000 - $9,999
$10,000 - $24,999
$25,000 - $49,999
$50,000 - $99,999
Unrestricted gifts, like the Smith School Annual Fund or Dean's Strategic Initiative Fund, are special because they can be directed to areas of immediate need, including supporting student success, enhancing community partnerships, capitalizing on unexpected opportunities, and building the foundation for new initiatives.
These funds offer the School of Business' Dean greater flexibility to efficiently support a variety of important needs and opportunities with quick, strategic investment.
In addition to the tangible and powerful impact these gifts make on the School, Dean's Society members receive:
Commemorative pin upon joining for the first time
Recognition on signage in Van Munching Hall and in the Smith School's annual report
Invitations to receptions and special events
Special communications from the Dean
For more information about the Smith School Dean's Society, please contact Melissa Turning, Annual Giving Program Manager, at 301-405-9459 or mturning@umd.edu.