Stephen Bennett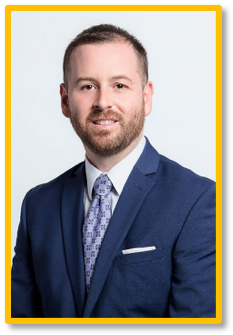 Director, Employer Development and Alumni Engagement
stephen1@umd.edu
301-405-8840
Stephen Bennett is a highly experienced business development and account management professional with a demonstrated ability to manage cross-functional relationships in highly competitive industries, cutting-edge markets, and fast-paced environments.
In his current role as the director of employer & alumni engagement in the Office of Career Services, Bennett is responsible prospecting and maintaining strategic recruiting partnerships with a portfolio of Fortune 500, government, and non-profit customer accounts. Bennett works with alumni as well as HR and corporate leaders in all business departments to assess human capital needs, navigate available resources, develop focused strategies and implement plans to help build their brands through a wide portfolio of events, products, and services.
Through his career of more than 15 years in industries ranging from financial services to higher education, Bennett has developed strong skills in lead generation, proposal development, analytics, team management, negotiations, presentations, problem-solving, managing expectations, strategic planning, and delivering high levels of customer satisfaction.
Bennett is also a two-time alum of the University of Maryland Smith School of Business (Bachelor of Science in 2004 and Master of Business Administration in 2011). Bennett currently resides in Rockville, MD with his wife Lindsay and their two children, Lucas and Madelyn.