Entrepreneurs-in-Residence
Drew Bewick, Managing Director, Tree House Ventures, LLC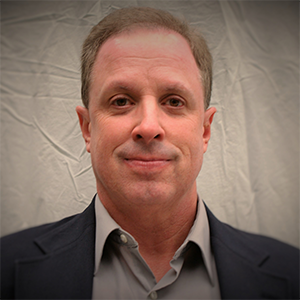 Drew Bewick brings over two decades of hands-on experience investing in and nurturing entrepreneurs and startups to launch and grow disruptive capabilities. He's worked in government, industry and non-profit sectors and participated in the technical and business activities in developing from invention to new use a portfolio of 30 emerging technology equity investments in future market leaders such as Palantir Technologies, Endeca, I-Move, and Infinite Power Systems. In 2008, he launched global operations of Oxantium Ventures, a venture capital firm which raised a $200M fund and helped management teams improve cash flow, refine revenue models, and articulate core values to attract capital and adapt to rapid market change. As managing director of Tree House Ventures, Bewick has assisted visionary innovators launch and grow over 150 successful ventures by discovering opportunities and using entrepreneurial principles to make an impact in the Greater Washington DC metro area.
Bewick has been a mentor for Do Good Challenge teams since its inception and since 2012 has been named a social entrepreneur-in-residence at the Center for Social Value Creation and the Dingman Center. Social innovators Bewick has mentored at UMD have gone on to launch and grow ventures and projects as wide-ranging as: The Love Blanket Project, Annie's Children, Hungry Harvest, Start-Up Shell, Puzzable, 301 Ventures, and Food Recovery Network.
Bewick is a graduate of the American University and the University of Maryland, where he co-founded the Association of Collegiate Entrepreneurs.
Paul Capriolo, Director of Growth, Zentail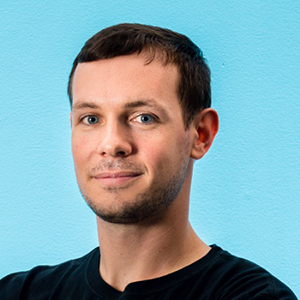 Paul Capriolo is the founder and CEO of Social Growth Technologies, the single-channel that delivers high-performance online advertising and virtual currency monetization in the social gaming and eCommerce environments. As a University of Maryland undergraduate student, Capriolo pitched social growth technologies at the Dingman Center's business competition, Cupid's Cup, and took home the grand prize. More recently, the business was named Howard County Economic Development Authority business of the year. Major clients include Coca-Cola, eBay and DELL. The company's headquarters are in Columbia, Md. Capriolo received a Bachelor of Science degree in computer science from the University of Maryland then went on to complete a master's degree in entertainment technology at Carnegie Mellon. In 2013, he was awarded the EY Entrepreneur of the Year in Maryland and named a national finalist. Throughout the years, Capriolo remained engaged with the Dingman Center and advised students when he could and in 2014 he was named a Dingman Center entrepreneur-in-residence.
Harry Geller, Serial Entrepreneur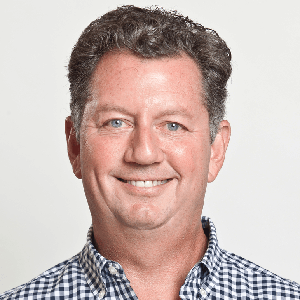 Harry Geller is an entrepreneur whose career has spanned a broad range of successful startup companies. Geller has started, owned and managed fourteen multi-million dollar businesses, primarily focused in the logistics, food services and real estate fields. Four of his companies have been named to the INC. 500 list of fastest-growing companies, the most recent one in 2009. He was named the EY Entrepreneur of the Year in 1992.
Geller's earliest venture, Global Mail, LTD, founded in 1987, was twice named to INC. 500 list of fastest-growing companies. Global Mail was acquired in 1999 by the Deutsche Post and Geller was appointed CEO of the Americas from 1999-2004. The company continues to thrive operating under the DHL/Global Mail brand. Geller was also the founder and owner of SoDel Concepts, a successful restaurant development company focusing on upscale, relaxed resort dining. SoDel Concepts has opened and operates five fine and casual dining seafood restaurants, all located at the Delaware Seashore. They were named to INC. 500 list as the nation's fastest-growing restaurant company in 2009.
For the past few years, Geller has focused his love of entrepreneurship towards mentoring and educating others and serves as an entrepreneur-in-residence and member of the board of advisors at the University of Maryland's Dingman Center for Entrepreneurship.
Geller grew up in Montgomery County and graduated from the University of Maryland, College Park in 1981 with a BS in business. He serves on advisory boards of various businesses in the Washington, D.C. area. He has held various volunteer positions including chairman of the Logistics Trade Association and treasurer of the Young Presidents Organization (YPO). Geller is married to a successful entrepreneur Nicole, and they have two children and reside in McLean, Virginia.
Bob London, Founder & CEO, Chief Listening Officers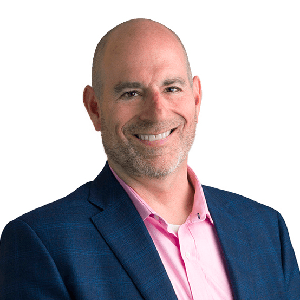 Bob London, founder & CEO of Chief Listening Officers, serves as an outsourced chief marketing officer for B2B technology and professional services firms. His clients typically have a significant market opportunity or challenge and need an injection of senior marketing expertise and leadership — but aren't ready for the cost and commitment of a full-time marketing executive. Clients work with Chief Listening Officers to assess their market opportunity, better understand their customers' needs, determine strategic options and develop a practical go-to-market plan to improve revenue, market awareness, customer acquisition and retention. Chief Listening Officers also prioritizes and executes key B2B marketing initiatives — from online marketing to web design/development to social media to public relations — that generate the highest return on investment.
London is a 20+ year marketing veteran who has achieved rapid results with marketing budgets ranging from the $200 million network television launch of MCI Friends & Family to London, Ink's frugal $1,000 annual budget (really!). He also served as VP of marketing for Digex, Incorporated, a national web hosting and management firm that grew 100% annually during his tenure and went through not one but two IPOs, as well as director of product marketing for Verisign, the leading web identity and security firm.
London serves on the board of the Marketing Alliance, the leading education and networking group for B2B technology marketing executives in the DC area. He is a marketing advisor for Bisnow's Gen Z program for budding high school entrepreneurs and also serves on the board of advisors of National Capital Companies, a mid-market investment bank headquartered in Bethesda, Md. London graduated from the University of Maryland College Park with a BS in marketing. He resides in Potomac, Md. with his wife and two teenage sons.
Liz Sara, Founder, Best Marketing, LLC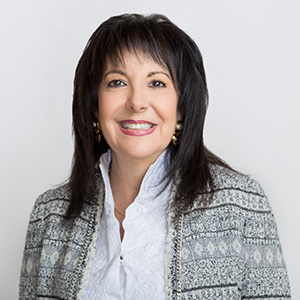 Liz Sara has 20 years of experience in the local high tech community as an entrepreneur, business leader, angel investor and philanthropist. In 2001, she founded Best Marketing, LLC to provide early-stage software companies with strategic marketing, PR and business development services. Her company offers clients all the benefits of a full-scale, seasoned marketing department on a 'virtual' basis — eliminating overhead and headcount associated with full-time staff.
Previously, she played a principal role as co-founder of SpaceWorks, an eCommerce software company, where she facilitated its startup and growth to nearly $25 million in revenue; at America Online, where she designed the PR program and investor roadshow for the IPO; at United Press International, where she facilitated a turn-around strategy; and for LEXIS/NEXIS, where she was instrumental in the creation and successful launch of a new division. Sara holds an MA in journalism from the University of Maryland. She is a member of the Business & Professional Women's Committee of the Corcoran; the Women's Committee of National Museum of Women In the Arts; and the Board of the Capital City Ball. In addition, Sara is an entrepreneur-in-residence and member of the board of advisors at the University of Maryland's Dingman Center for Entrepreneurship.
Polly Vail, Independent Consultant
In her current role as an Independent Consultant, Polly Vail develops assessments, strategies and implementation plans for clients who need advice on branding, communications and business development. She sources and manages professional teams with technical skills in website design and development. Vail advises clients on strategies for generating revenue including identifying sales channels, partnerships and web-based promotions.
Vail's current and past clients include the International Lyme Disease Society; GeniusRocket where she served as business development director and president; the Water Alliance where she served as website development, creative services and communications consultant; and the Women's Business Center and Washington Area Women's Foundation. Vail is a board member and board chair for the Women's Business Center. Before her consultant work began, she was the advertising sales manager and managing director for the Washington D.C. office of The New York Times.
Vail has several "projects for passion" including Brown University Men's Varsity Lacrosse team parent events and communications coordinator (2005-09); Maret School, Washington DC trustee and major gifts fundraiser (2002-08); and Gibson Island board of directors (2011-13). She received a BA degree in American studies from Skidmore College. Vail holds professional development certificates from Georgetown University and the National Capital Watershed Stewardship Academy.