Past Conferences
2022 CHITA
CHITA 2022: March 4-5, 2022
Doctoral Consortium: March 3, 2022
Keynote Speakers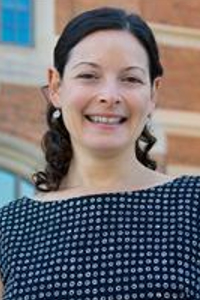 Julia Adler-Milstein, PhD
Professor of Medicine, University of California, San Francisco
Director of the Center for Clinical Informatics and Improvement Research (CLIIR)
Julia Adler-Milstein is a professor of medicine and director of the Center for Clinical Informatics and Improvement Research (CLIIR). She is a leading researcher in health IT policy, with a specific focus on electronic health records and interoperability. She has examined policies and organizational strategies that enable effective use of electronic health records and promote interoperability. Named one of the top 10 influential women in health IT, Adler-Milstein is a member of the National Academy of Medicine, has served on an array of influential committees and boards, and has won numerous awards, including the New Investigator Award from the American Medical Informatics Association and the Alice S. Hersh New Investigator Award from AcademyHealth. She holds a PhD in health policy from Harvard and spent six years on the faculty at the University of Michigan prior to joining the University of California, San Francisco, as a professor in the department of medicine and the inaugural director of the Center for Clinical Informatics and Improvement Research. 
Learn more about Julia Adler-Milstein.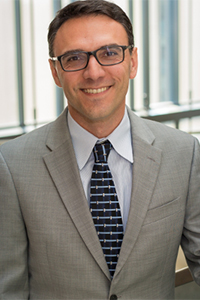 Sam Hanna, PhD, MBA
Executive in Residence and Associate Dean of Graduate and Professional Studies
American University
Sam Hanna is a professor, strategic advisor and speaker on topics related to healthcare technology and innovation. He is the associate dean of graduate and professional studies, an executive in residence and the program director of the master's in healthcare management at American University in Washington, D.C. Prior roles include being a consulting practice leader, a chief strategy and innovations officer, and a digital strategist at global consulting firms such as PwC and Deloitte. Hanna holds a PhD in translational health sciences from the George Washington University and an MBA in entrepreneurship from Babson College. 
Lily Peng, MD, PhD
Group Product Manager
Google Health
Dr. Lily Peng is a physician-scientist and a director of product management at Google. Her team works on applications of AI to enable better and more equitable care, which includes building and translating models to detect diabetic eye disease, skin diseases, cancer and cardiovascular health. Before Google, Dr. Peng was a product manager at Doximity and a co-founder of Nano Precision Medical, a drug delivery device start-up. She holds a B.S. with honors and distinction in Chemical Engineering from Stanford University and a MD/PhD in Bioengineering from the University of California, San Francisco. 
Learn more about Dr. Lily Peng.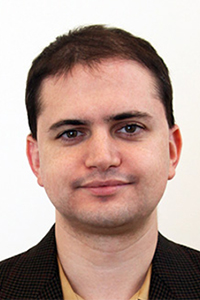 Griffin Weber, MD, PhD
Associate Professor of Medicine, Beth Israel Deaconess Medical Center
Associate Professor of Biomedical Informatics, Harvard Medical School
Director, Biomedical Research Informatics Core (BRIC) at BIDMC
Dr. Griffin Weber is an associate professor of medicine at the Beth Israel Deaconess Medical Center, an associate professor of biomedical informatics at Harvard Medical School (Secondary) and director of the Biomedical Research Informatics Core (BRIC) at BIDMC. He invented an open-source social networking website for scientists called Profiles RNS, now used at dozens of universities across the country. He also created the original prototype software for the Shared Health Research Information Network (SHRINE), a federated query tool that connects Informatics for Integrating Biology and the Bedside (i2b2) databases across multiple institutions worldwide. Weber received his MD and his PhD in computer science from Harvard in 2007. While still a student, he became the first chief technology officer of Harvard Medical School and built an educational web portal that provides interactive online content to over 500 courses. 
Learn more about Dr. Griffin Weber.
Panelists
Anton Arbatov
Senior Vice President
Clairity
Anton Arbatov, a former U.S. Army Combat Medic, is now a board-certified healthcare administrator with a passion for health innovation, telemedicine and digital health. He previously served on the executive leadership team of SOC Telemed—the country's largest provider of acute care telemedicine—in operational, financial and growth roles. He has collaborated with hundreds of payors, hospitals and health systems across the country to design and implement SOC's pioneering, national telemedicine insurance billing model and led an effort in partnership with the U.S. Military to establish an international telehealth program in support of operational forces. Today, Arbatov serves as the Senior Vice President of Customer Success at Clairity—a pioneering company focused on leveraging artificial intelligence for early detection of cancer through medical images. Arbatov developed and taught the first telehealth curriculum at George Mason University (GMU), where he now serves as a member of the Advisory Board for the College of Health and Human Services (CHHS). 
Learn more about Anton Arbatov.
Cupid Chan
Co-founder of Pistevo Decision
Senior Fellow and Adjunct Professor at the University of Maryland
Cupid Chan is an experienced consultant, providing solutions to Fortune 500 companies and the public sector. He served on the Linux Foundation's ODPi Board of Directors and Technical Steering Committee. His current role as chairperson of the BI & AI Committee in LF AI & Data enables him to lead initiatives intersecting AI and BI to make it CI (Cognitive Intelligence) – combining the speed at which machines accelerate (AI) with the direction intuited by human insight (BI). In 2019, Chan co-founded Pistevo Decision to develop a patient-centric platform to revolutionize the healthcare system and make it more efficient. He is an adjunct faculty member in the Decision, Operations and Information Technologies department at the University of Maryland's Robert H. Smith School of Business and a senior fellow in Maryland Smith's Center for Health Information and Decision Systems (CHIDS).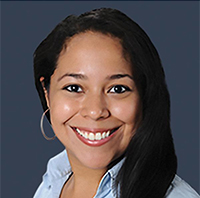 Jessica Galarraga, MD, MPH (Virtual Panelist)
Health Services Research Director at Georgetown University, Emergency Medicine Physician at MedStar Washington Hospital Center
Jessica E. Galarraga, MD, MPH, is a Physician Investigator at the MedStar Health Research Institute in the Department of Healthcare Delivery Research. In addition, she serves as the Associate Medical Director of Quality Data Science at the MedStar Health Quality & Safety, Health Services Research Director for the MedStar Emergency Medicine Health Policy Fellowship, and is an Assistant Professor with the Department of Emergency Medicine at the Georgetown University School of Medicine. She is also an attending emergency physician with MedStar Washington Hospital Center. Dr. Galarraga's research experience includes investigations of health services and health disparities, including projects examining avoidable hospital utilization and costs, healthcare quality outcomes and disparities, and the effects of payment reform on healthcare delivery. Dr. Galarraga serves as a reviewer for multiple publications, and her research has been published in peer-reviewed journals. 
Learn more about Dr. Jessica Galarraga.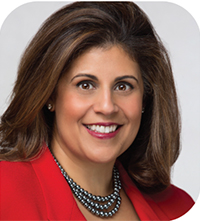 Anjali Kataria
CEO & Co-Founder
Mytonomy
Anjali Kataria is a serial entrepreneur and executive with two decades of healthcare and enterprise software experience in both the public and private sectors. Mytonomy, an industry cloud solution, is Kataria's third venture-backed company. Under her leadership, the company has been named to the Inc. 5000 list of fastest growing companies in the U.S., in both 2020 and 2021. Mytonomy's Cloud for Healthcare has been named "best in class" for enterprise content management and digital curation solutions, and the Mytonomy film studio she founded in 2018 dedicated to producing broadcast-quality patient education, has received 60+ Digital Health and Telly Awards. Prior to Mytonomy, she served as VP of Product Strategy at Oracle. Kataria's federal government experience started with the Obama Administration, where she was one of the first Entrepreneurs-in-Residence at FDA, after which she served as Senior Technology Advisor in the Office of the CIO to the President at EOP. 
Learn more about Anjali Kataria.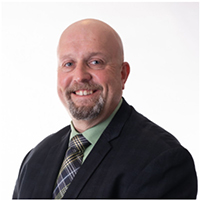 John Kornak
Senior Solutions Engineer
Amwell
John Kornak has enjoyed a progressive career as a multifaceted Information Technology professional, providing healthcare and consultative clients with in-depth market research and business development expertise. His communicative and collaborative style has contributed greatly to the authoring of grants, opening many doors for his commercial clients. Kornak has also proven himself as a trusted industry expert, presenting insightful and educational technology breakthroughs and innovations to professionals at forums, meetings, HIMSS and ATA events. His exemplary leadership qualities have led to the development of business strategies, systems, servers, forecasts and teams that drive operational excellence. 
Roland Thorpe, PhD, MS
Director of the Program for Research on Men's Health at the Hopkins Center for Health Disparities Solutions and Associate Professor at the Johns Hopkins Bloomberg School of Public Health
Roland J. Thorpe Jr. holds joint appointments in medicine and in neurology at the Johns Hopkins University School of Medicine. He is an associate professor of health, behavior and society at the Johns Hopkins Bloomberg School of Public Health. He also serves as the director of the Program for Research on Men's Health at the Hopkins Center for Health Disparities Solutions. Thorpe's research focuses on racial and socioeconomic health disparities, particularly among U.S. men. He received his B.S. from Florida A&M University. He earned his M.S. and his PhD from Purdue University. Thorpe is a member of the Advisory Committee on Minority Health at the U.S. Department of Health and Human Services.
Learn more about Roland Thorpe.
Topics
Papers are solicited on a wide range of topics including, but not limited to: Health IT's adoption and impact; Artificial Intelligence (AI) for healthcare, Healthcare analytics and big data; Health information exchange and interoperability; New IT-enabled organizational forms and delivery models; mhealth and patient empowerment; and Quality transparency and public reporting. There is special interest this year in the following topics: AI applications for healthcare; Adoption and integration of analytics; Priority populations; Population health management; Cybersecurity; Behavior (both of providers and patients).
Papers that include a focus on themes of fairness in AI or AHRQ priority populations (e.g., those with multiple chronic conditions, racial/ethnic minorities) will receive special consideration.
Sponsors: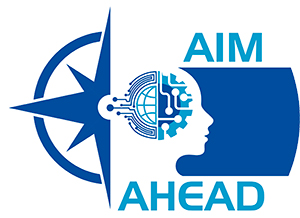 Sponsored in part by CIBE, a Title VI grant administered
by the U.S. Department of Education.
Presented by: