Past Student Fellows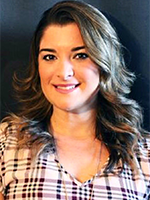 Cristina Layana graduated from the Criminal Justice Master's program at the University of North Carolina at Charlotte in 2014. She is currently a Doctoral student and Graduate Assistant to Dr. Sally Simpson. Her current research with Dr. Simpson focuses on exploring issues associated with corporate Board structure and diversity as it relates to governance and illegality. She is interested in continuing to examine the corporate crime issues that are pressing and have affected the U.S. and global economy. Her career goal is to conduct research that will inform policymakers and encourage government leaders to make evidence-based decisions.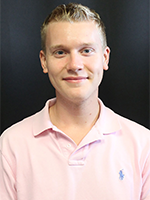 Benjamin Pheasant is a graduate student at the University of Maryland in the Department of Criminology and Criminal Justice. He graduated the University of Maryland with a B.S. in Psychology and a B.A. in Criminology and Criminal Justice. His research interests include offender and actor decision making, peer and group influences, criminal justice policy, and co-offending.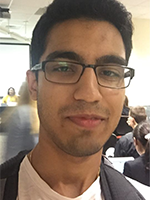 Amit Singh is a second-year undergraduate student majoring in Finance and International Business at the Robert H. Smith School of Business. His research interests fall in within Business and Criminology. He is interested in why individuals make unethical decisions in business and how to best prevent and predict this behavior. In his spare time, he enjoys watching basketball and reading.
Zachary Spickler is a fourth-year Criminology and Criminal Justice major. He is working with C-BERC to further his knowledge on research related to ethics and crime and how it relates to fraud perpetrated by the average American. In the CCJS honors program with Dr. Maimon, Zachary engages in research on insurance fraud and deception practices used by policyholders and will seek to connect these ideas to juveniles and young adults in the future. As soon as he graduates, he will be a recruit in a local police academy. In his free time, he enjoys fencing, cycling, and fishing.