Company Engagement
Upcoming event information to come at a later date.
Concluded Events
Smart City Challenge 2021
A Hackathon-Style Innovation Competition
January 23 to February 18, 2021
What solution do you see to help cities grow, operate, and meet population demands over the coming decades?
The Smart City Challenge will convene diverse, wide-ranging teams virtually via Zoom to innovate in the following sectors: housing, transportation, health, water, broadband, education, infrastructure, public safety, and more to address this question. 
Learn More: Smart City Challenge 2021
Virtual DataKind DC DataJam!
February 16, 2021
Join DataKind DC at a virtual DataJam! A DataJam is a gathering for do-gooders doing cool stuff with data. DataKind DC's DataJam will be a time for volunteers to start or continue work on a variety of social good projects.
DataKind DC has a number of new and ongoing projects you will be able to contribute to - or you can bring your own project! To get an idea of the projects we will be starting and continuing, check out projects with a status of "Active", "Lead", and "Scoping" on datakinddc.org.
Learn More: Virtual DataKind DC DataJam!
UMD Data Challenge 2021
February 20 to 27 (Virtual)
Learn More: UMD Data Challenge 2021
Alumni Lunch & Learn Series: Athena Abbott, Director of Pharma Data Product Strategy & Customer Success at CVS Health
February 12, 2021
At this annual, week-long event, students from across UMD come together to solve real-world challenges, develop industry contacts, and win prizes. Teamed up, students brainstorm solutions for real companies based on information provided. Students gain valuable team-building, resume-building, and networking experience.
Must love brainstorming and problem solving, but no data analytics experience is required! Each year, students from nearly every college/program across UMD have fun at this event. Join us!
Smith Analytics Consortium Networking Event: Start Your Analytics Journey
December 4, 2020
A panel of data scientists from Deloitte and Merkle share their professional experiences and offer advice.
Watch Video: Start Your Analytics Journey
Racial Biases in Artificial Intelligence
October 21, 2020
Hosted by the Smith Analytics Consortium and the Center for Social Value Creation.
As part of this event we will have the following speakers:
Lauren Rhue, Assistant Professor of Information Systems at the Smith School
Jameson Spivack, Policy Associate at Center on Privacy & Technology, Georgetown Law
Jamila Smith-Loud, User Researcher t Google's Trust and Safety team
Carter Price, Senior Mathematician at RAND
Watch Video: Racial Biases in Artificial Intelligence
A Conversation with Sinan Aral (MIT) 
Author of The Hype Machine
October 23, 2020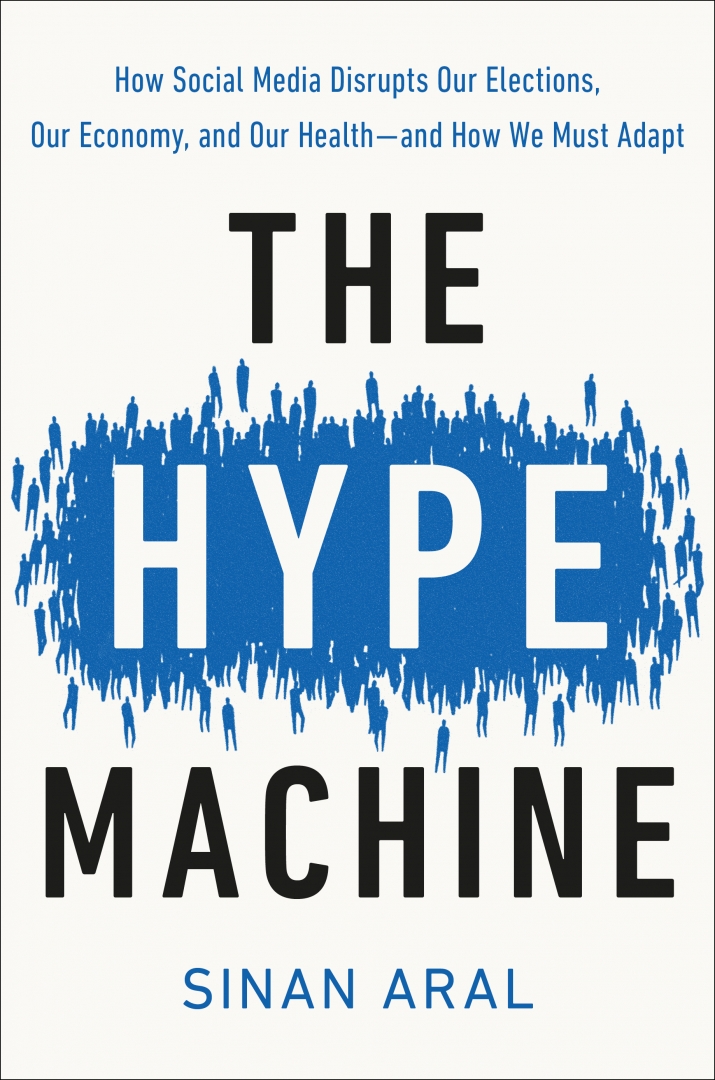 "Just ten years ago, we communicated and coordinated with one another by phone, fax machine, and email. Since then, we have invented an entirely new set of technologies to curate and disseminate information. These technologies determine what we read, how we talk to people, and what advertisements we see—to the tune of trillions of messages a day. This conglomeration of technologies and social media—which I call the Hype Machine—influences everything from how we shop to who we date to how we vote. We are now living in a new social age where the Hype Machine is central to every human endeavor. I'm on a mission to achieve the promise of social media while avoiding its perils, specifically as it relates to democracy, economy, and public health." — Sinan Aral
Please plan to join us from Noon-1 p.m. for a dialogue with Sinan Aral in which he will discuss his new book, The Hype Machine.
The Zoom webinar link will be sent a few days before the event.
About the author: Sinan Aral is a scientist, entrepreneur and investor. He is the David Austin Professor of Management at MIT, Director of the MIT Initiative on the Digital Economy (IDE) and a founding partner at Manifest Capital. He was the Chief Scientist at SocialAmp (until its sale to Merkle in 2012) and at Humin (until its sale to Tinder in 2016). He currently serves on the Advisory Boards of the Alan Turing Institute, the British National Institute for Data Science in London, the Centre for Responsible Media Technology and Innovation in Bergen, Norway and C6 Bank, one of the first all-digital banks of Brazil.
Watch Video: A Conversation with Sinan Aral
SAC-Deloitte Data Series Workshop:
COVID-19 Tweets Analysis for Government Responses
July 9 to August 14, 2020
The COVID-19 pandemic disrupted summer internship plans for many Maryland Smith graduate students, so the SAC and Deloitte Data Scientists came together to host a one-month-long Data Series Workshop to enrich students' data analysis skills and make a difference in the unprecedented pandemic.
Deloitte hosted four workshops on various topics focused on Natural Language Processing. The students had the chance to learn not only basic NLP techniques, such as Tokenization, Vectorization, Extracting Features, etc. but also learn about advanced topics, such as Sentiment and Clustering Analysis. Applying the skills to real-world data, which includes 20M COVID-19 related Tweets from March-May 2020 in the U.S., the students provided insightful data-driven evaluations and recommendations as reports regarding the government's response to the pandemic.
Each of our Top 4 reports provided their insights from a different perspective. Do mask-wearing and stay-at-home orders slow down the spreading of Coronavirus? You can find the answer from the report of Group 3, by Cindy (Li-Hsin) Chang, Qiong Chen, Wenjing Jiang, and Yiyang Wang. What are the most popular topics people discuss during the pandemic? Weibo Chen, Xiaohui (Sophie) Li, Yifan He, and Madhavi Mundada found some interesting topics in their report (report of Group 6). Alexander Binder, Jinxin Hou, Hsiaoting Ko, Suchit Sanghvi, and Neerja Singh (report of Group 8) provided their insights about how the government should respond to a future pandemic. What public figure do tweets mention the most in relation to the pandemic? What are the most mentioned groups and organizations? Find your answer in the report of Group 9, Hao Jiang.
This data series workshop hosted by Deloitte was a valuable experience for Maryland Smith students, and a good replacement for some summer internships lost to the COVID-19 pandemic. The SAC looks forward to partnering with Deloitte again to benefit our students.
DATAJAM @ SMITH, Sponsored with DATAKIND DC
March 28, 2020
DataKind DC, co-sponsored its first @Smith event with the Smith Analytics Consortium. The DataJam @Smith took place as scheduled, but virtually via Zoom, on March 28th. Several Smith students and alumni joined in to the four data challenges presented. Together, volunteers tackled data challenges facing the Red Cross: #rcp_2_public, Audubon Society: #audubon, Capital Nature: #capitalnature, and Covid-19: #covid-project. Given its success, the Smith Analytics Consortium anticipates hosting future DataJam events – stay tuned.
Girls in Tech Washington, DC: Creating Pathways of Impact with your STEM Career
February 27, 2020
Girls in Tech, D.C. hosted a networking event in partnership with the Smith Analytics Consortium in February 2020. The topic was "Creating IMPACT with Your STEM Career."  Panelists included Maryland Smith Professors Wendy Moe, Co-Director of the SAC and Margaret Bjarndottir, of the DOIT Department, among other esteemed women in the public and private sectors. They all shared key learnings that have shaped their careers and lives. Catherine Avon, co-managing director of Girls in Tech, D.C., said their organization wants to help women develop a toolkit to achieve new heights by sharing and developing their talents and lifting each other up. The women on the panel shared practical strategies to strengthen confidence, develop a grounded sense of purpose, and create a network that lifts women up to achieve impact in their chosen careers and relationships.
Moderator
Catherine Avon (Founder and President - Stratford Consultants LLC)
Panelists
Wendy Moe (Associate Dean of Master's Programs - University of Maryland)
Margret Bjarnadottir (Associate Professor of Management Science and Statistics - University of Maryland)
Laurel Fielding (Senior Technical Manager - Amazon Web Services)
Carol Gersten (Chief Client Officer - Interfolio)
Read Event Highlights: Girls in Tech
Doing Good with Data Analytics
February 13, 2020
Panelists
Suresh Acharya (Academic Director, MS in Business Analytics - University of Maryland)
Holly Krambeck (Program Manager - World Bank) 
Prashant Yadav (Affiliate Professor of Technology & Operations Management - INSEAD)
Deepa Kerthykeyan (Director - Athena Infonomics)
Shachee Doshi (Program Officer - USAID)
Rachel Ochako (Deputy Director of International Programs - Africare)
Chris Parker (Associate Professor - American University)
Anthony Connor (Senior Director of Crisis Response Corps - Dimagi Software)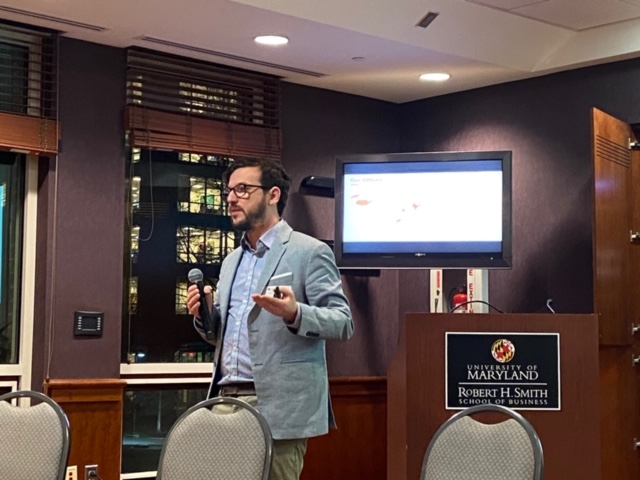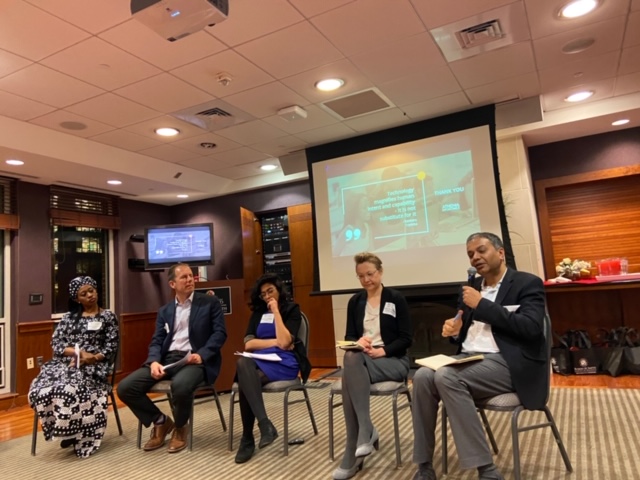 KPMG Innovation Week and Student Innovation Summit
November 6 to 8, 2019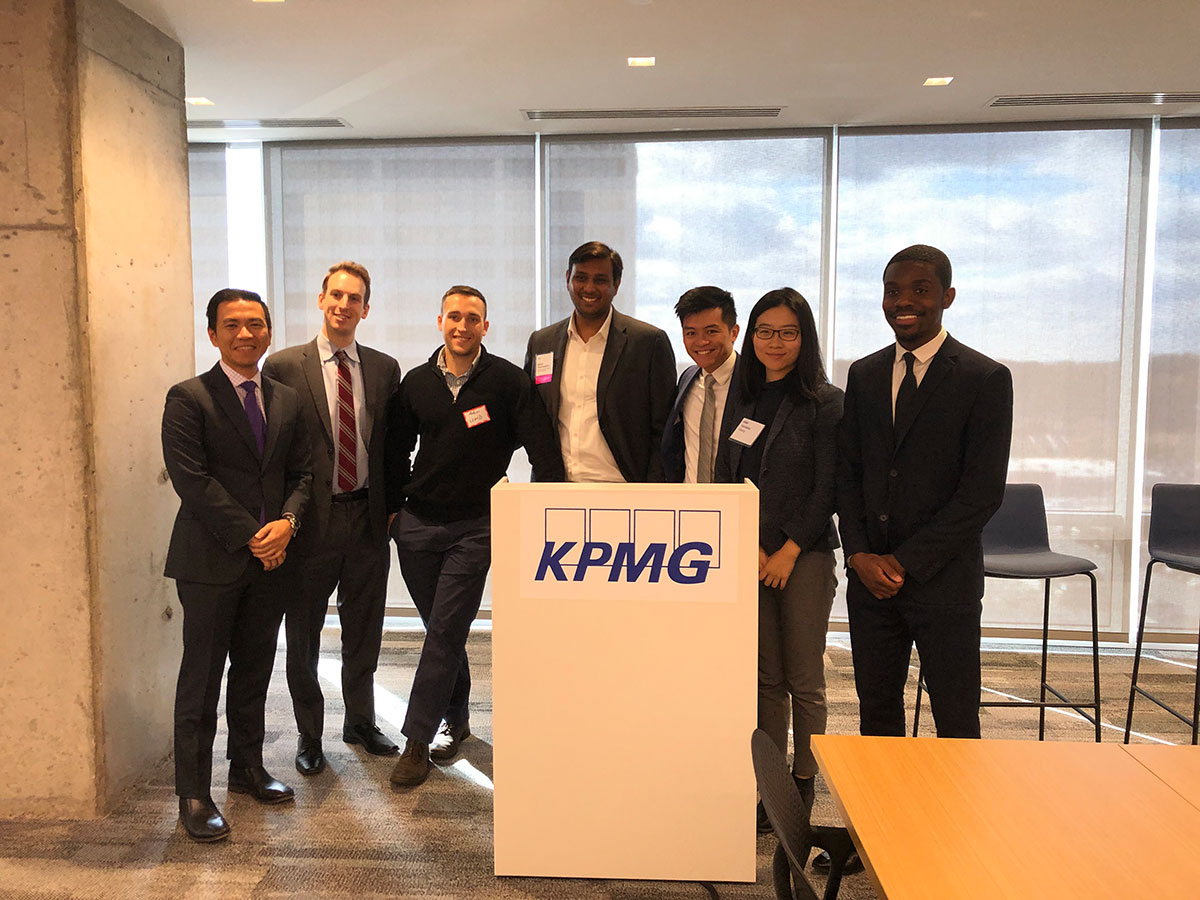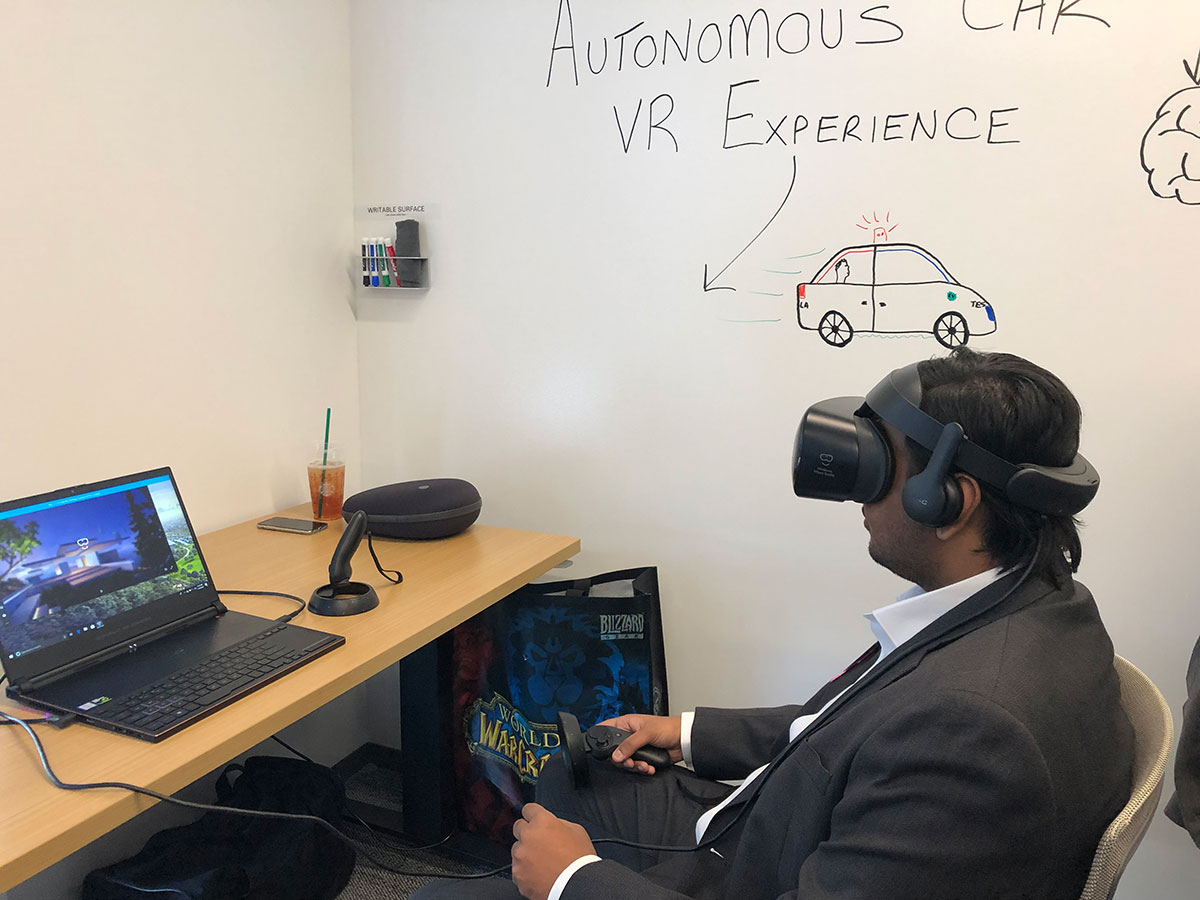 Healthcare Analytics Networking Event (Sponsored by Deloitte)
October 18, 2019
Deloitte and the Smith Analytics Consortium sponsored a successful healthcare analytics networking event featuring panel discussions, lightning talks, and poster presentations by managers and principals from Deloitte and faculty from the Smith School of Business.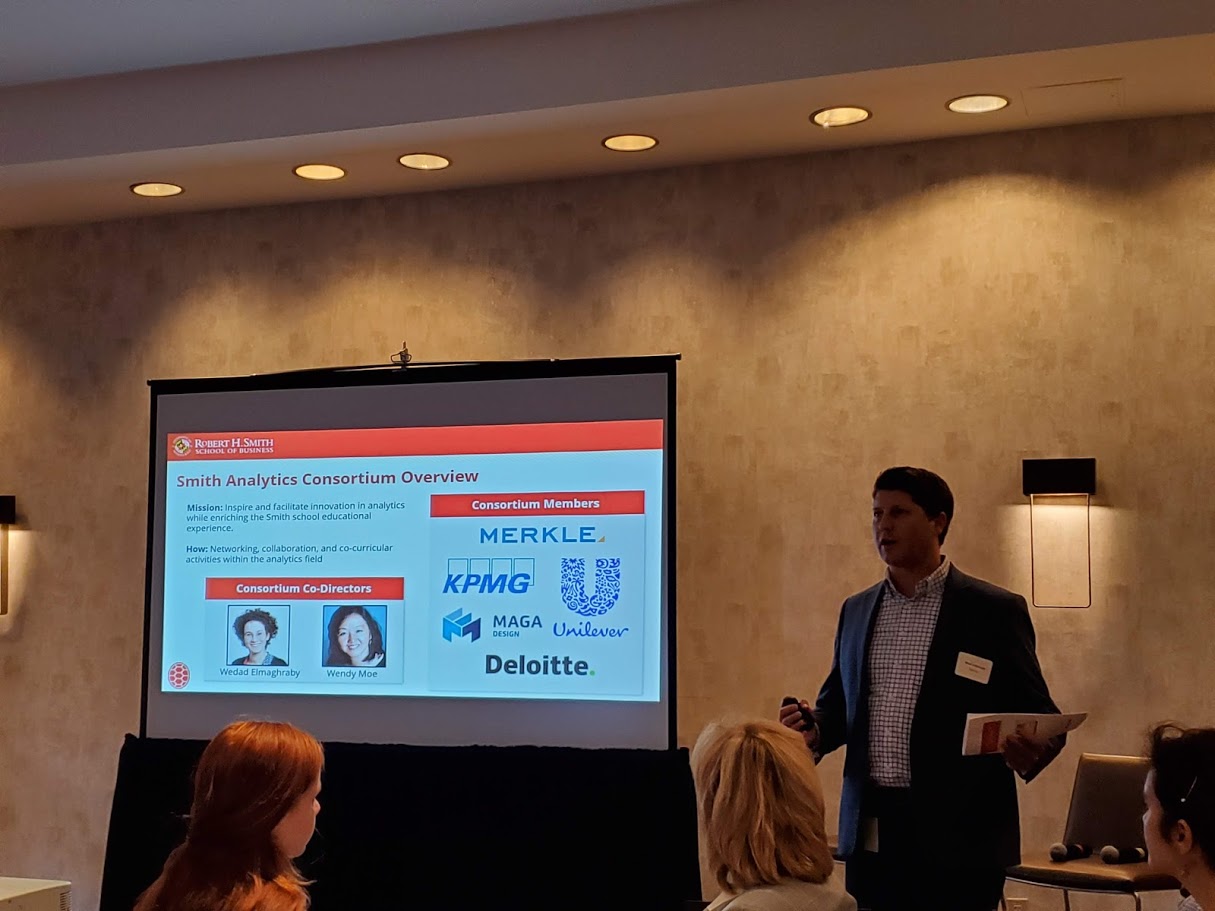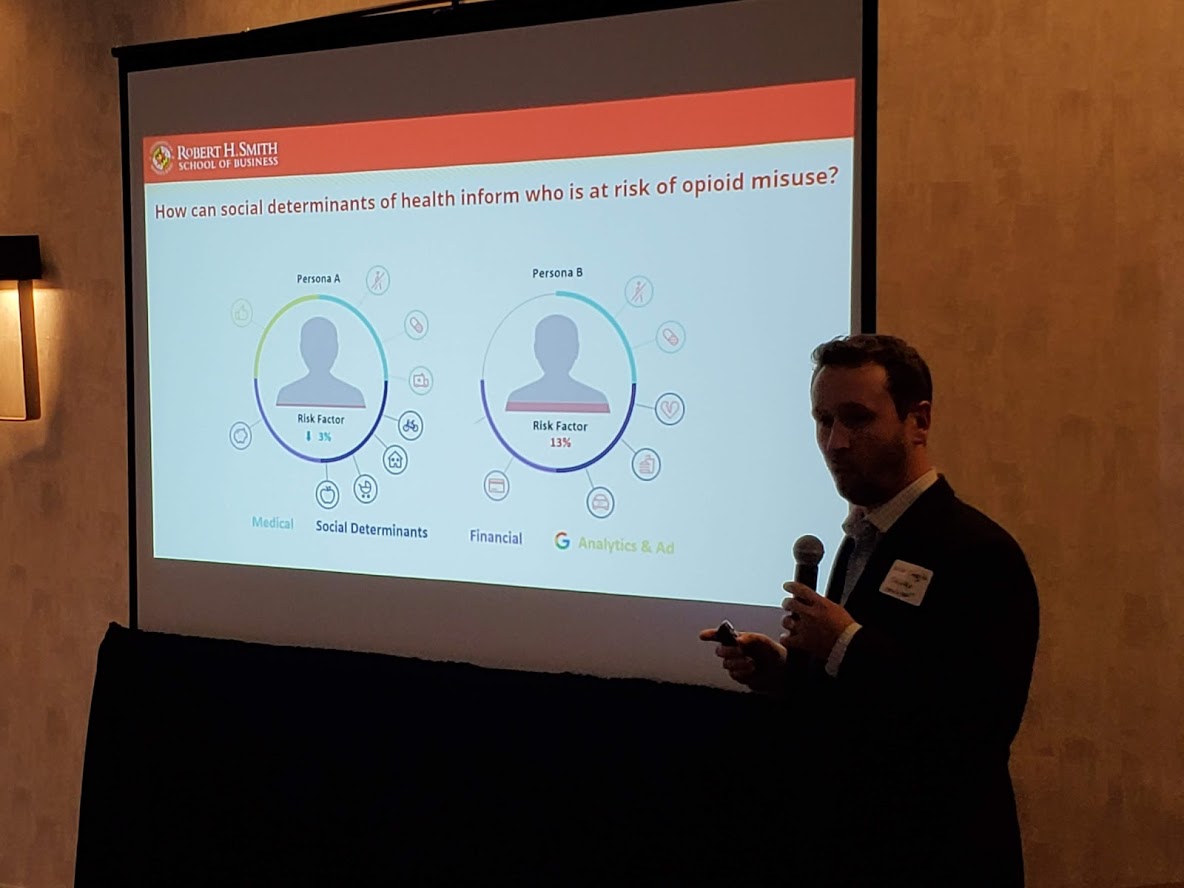 2019 Smith Analytics Conference
March 29, 2019
2018 Smith Analytics Conference
April 27, 2018
2017 Smith Analytics Conference
April 21, 2017