Leadership
Dr. Kathryn M. Bartol, PhD
Robert H. Smith Professor of Leadership and Innovation
Director, CLIC
How do we best develop leaders? Kathryn (Kay) addresses this question with leading-edge research in areas of critical impact, such as enabling leadership, fostering creativity and innovation, leading teams (especially virtual ones), and leveraging networks.  Her research has received National Science Foundation funding and she has conducted research and consulted with many leading companies. She has practiced leadership herself as President of the Academy of Management, Dean of the Fellows of the Academy of Management, and three terms as Chair of the Management & Organization Department within the Robert H. Smith School of Business. She has been honored with the prestigious Distinguished Service Award from the Academy of Management.
She is an elected Fellow of the Academy of Management, the American Psychological Association, the Society for Industrial/Organizational Psychology, the American Psychological Society, and the International Academy of Management. Her articles have appeared in such leading journals as the Academy of Management Journal, Journal of Applied Psychology, Academy of Management Review, Personnel Psychology, Journal of Personality and Social Psychology, Journal of Organizational Behavior, Human Resource Management Review, MIS Quarterly, and Industrial and Labor Relations Review.
Kay also promotes leadership development through her Executive Coaching. She is fond of focusing leaders' attention on building and leveraging networks in behalf of their own personal strategic plan, while, at the same time enabling delivering increasingly greater performance and improved organizational results.  She is especially excited to support leaders and professionals making transitions to new jobs and circumstances. She is a graduate of the Columbia (University) Certified Coaching Program and also holds certification from the International Coaching Federation (ICF).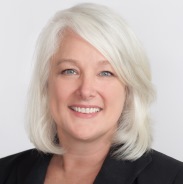 Neta Moye, PhD
Clinical Professor of Leadership
Interim Assistant Dean and Executive Director, Office of Career Services (OCS)
Associate Director, CLIC
Neta has navigated between professional practice and academia, including HR roles within a Fortune 100 company, a Leadership Development specialist within a Human Capital consulting firm, and a management professor at two top 50 MBA programs. She earned her PhD in Organizational Behavior here at the Smith School of Business and was on the faculty at Vanderbilt University's Owen Graduate School of Management where she helped raise the profile of the MBA Human Capital concentration, including founding the first ever MBA Human Capital Case Competition in partnership with GE and Deloitte. Neta also became an Assistant Dean and founded one of the first co-curricular MBA Leadership Development programs, building a unique partnership with Korn Ferry and Hogan Assessments.
Neta is passionate about helping individuals and organizations develop and leverage their unique talent. At the Robert H. Smith School of Business, she has been responsible for building cutting edge leadership development activities for both MBA students and executive education partners of the Smith School. She is an award winning MBA teacher, and has delivered training in over 25 countries to leaders across a wide spectrum of industries, organization size, and stage of growth – from the World Health Organization to NIH; from the World Bank to Global Communities; and, from Nissan to Under Armour.
CLIC Advisory Council
CLIC Advisory Council A group of leaders from business, government, and non-profit organizations who advise the Center for Leadership, Innovation, and Change (CLIC) regarding the leadership challenges facing their organizations and how CLIC may help address them.