Maryland Health Leaders Network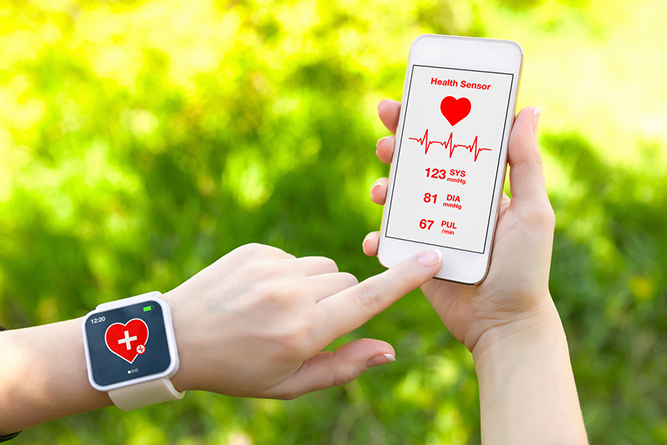 Course 1: Leading Telehealth and Mobile Health Programs
THE MARYLAND HEALTH LEADERS NETWORK ADVANCES MARYLAND'S CAPACITY FOR HEALTH INNOVATION, VALUE AND EXCELLENCE BY:
Delivering cutting-edge research, training and professional insights around digital health strategy, operations and market opportunities.
Fostering peer relationships between those leaders responsible for providing and paying for care and developing solutions. 
Leading Telehealth and Mobile Health Programs is a one-day custom executive education program delivered by the University of Maryland's Robert H. Smith School of Business through the Maryland Health Leaders Network. It was designed for healthcare industry executives responsible for leading the development of programs to improve care, advance competitiveness and create economic value through innovations in technology.  
If you are a health industry professional responsible for patient care programs, population management, innovation or quality, Leading Telehealth and Mobile Health Programs will help you discover ways to use healthcare technology more effectively and to infuse transformative change into your organization.
The Maryland Health Leaders Network aims to advance Maryland as a hub for health system excellence and innovation. It is the result of a collaborative effort by the Robert H. Smith School of Business' Center for Health Information and Decision Systems (CHIDS) and the Office of Executive Programs (OEP), in partnership with the Maryland HealthTech Coalition, Howard Community College Workforce Development Program and the Tech Council of Maryland.
The inaugural Maryland Health Leaders Network program is focused on Telehealth and Mobile Health ("mhealth")*. These technology domains are growing rapidly, fueled by advances in mobile technologies, smartphone and sensor usage, and expansion of broadband networks, as well as a changing policy landscape supporting reimbursement and penalizing quality issues such as certain readmissions.
Key Topics Include:
Strategies for telehealth and mhealth program development, adoption and integration
Current and emerging regulations and policies related to telehealth and mhealth
Management of telehealth and mhealth programs
Reimbursement and value creation with telehealth and mhealth programs
Telehealth and mhealth data analytics and interoperability
Telehealth and mhealth solution evaluation
More Reasons to Attend
CONVENIENCE
The one-day course will be on Tuesday, June 2, 2015 starting and 9 a.m. and will include breakfast, lunch, and an executive policy briefing dinner, concluding at 7:30 p.m. 
VALUE
The cost for the session is $500, with this discounted rate supported by the Maryland Department of Labor and Licensing EARN Program.  
Health delivery system and health insurance managers may be eligible for scholarships. Contact Kenyon Crowley at kcrowley@rhsmith.umd.edu.
TOP INSTRUCTORS
You'll be taught by industry experts and Smith faculty, authorities in the strategic management of information technologies in the healthcare industry, such as:
Ritu Agarwal, Professor and Chair of Information Systems and Co-Director of CHIDS, Robert H. Smith School of Business
Jay Sanders, MD, CEO, The Global Telemedicine Group, Professor of Medicine (Adjunct), Johns Hopkins University School of Medicine, Founder and President Emeritus, American Telemedicine Association
Gordon Gao, Associate Professor and Co-Director of CHIDS, Robert H. Smith School of Business

Rene Quashie, Senior Counsel, Epstein Becker Green;

John Kornak, Director of Telehealth, University of MD Medical Center (UMMC)
Alexis Gilroy, Partner, Jones Day, Board Member, American Telemedicine Association
Kenyon Crowley, Deputy Director, CHIDS
Sandeep Pulim, CMIO, POC360
... and more...
Learn more
Contact Kenyon Crowley at kcrowley@rhsmith.umd.edu or Kianna Boatswain at kboatswain@rhsmith.umd.edu.
---
*Telehealth is the use of electronic information and telecommunications technologies to support remote clinical care, patient and professional health-related education, public health and health administration.  Telehealth's close cousin is mhealth; mHealth is medical, wellness and public health practice supported by mobile computing and communication technologies, such as sensors, smartphones, tablets, digital connected care diagnostics (such as Bluetooth-enabled glucometers and Wi-Fi-enabled scales), mobile device-based software applications ("apps").